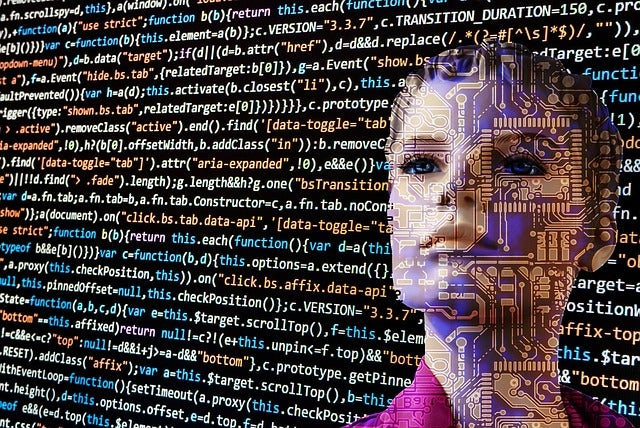 Artificial intelligence (AI) uses algorithms and data inputs to enable computers to simulate human behaviour including solving problems and making decisions and predictions. In recent years the technology has matured to the point where it offers a wide range of retail applications. AI trends in retail are becoming more apparent across companies.
Retail Insight looks at what AI trends in retail are being used in various retail establishments to create a more personalised experience for customers.
What retailers are using AI?
GlobalData retail analyst Zoe Mills talks about some of the AI trends in retail: "There are many components to Artificial Intelligence that retailers can use to improve shopper journey and improve efficiency. The most applicable uses are image recognition, machine learning and chatbots. Many of these are available to use in stores and online already."
ASOS
One of the AI trends in retail is being used by UK online retailer ASOS uses image recognition in its app to show customers similar products they have bought before and uses AI to improve sizing assistance on its website. Previously customers had to decide the size of their clothing on the website and app from sizes that had worked in clothing they had bought previously. Now the new AI tool, known as 'Fit Assistance', helps them make an even more specific purchase for them.
Amazon
US multinational technology company Amazon uses AI technology for its Amazon Go Store. Using the technology, customers can to enter the store, pick what they want and leave without having to go to the checkout. There are sensors and cameras around the store that track what they buy and when they leave the shop the cost of what they have bought is taken from their Amazon account. This AI technology gives customers a more efficient way of shopping without having to queue at the checkout.
Walmart
US multinational retail store Walmart is testing AI-powered robots in its stores. The robots will be able to scan the shelves for missing stock, see items that need to be restocked or price tags that need to be replaced. Using robots could free up human employees to interact with customers as the robots will be more doing more of the manual labour.
Olay
US skincare brand Olay uses AI to give customers personalised skin care recommendations. Olay's Skin Advisor lets customers take a picture of their face without makeup, then the app uses AI to calculate the age of their skin. The app then assesses skin health and gives the customer a personalised skin care regime.
Zara
Spanish international clothing retailer Zara uses robots to assist customers when they come into a store to pick up their orders. When a customer arrives they enter a pickup code which starts a robot moving in the company's warehouse. When the robot finds the order it delivers it to a drop box. The use of this AI makes it quicker and easier for customers to collect their orders without having to queue.
Voice-enabled retail AI in the home
Mills adds that AI is also transforming the home shopping experience.
"AI can also be used in the home with AI-enabled voice assistants becoming more accessible with the launch of the Amazon Echo in November 2014," she says. "With these smart assistants also capable of ordering replenishment items to the home, there is a clear retail opportunity that stores can capitalise on.
"Both Amazon and Google are the leaders in this area currently and retailers must ensure their products are made available via these devices. For example, in 2017 Tesco announced a partnership with Google to make hundreds of thousands of Tesco products available through the Google Home, while also providing personalised recommendations based on previous purchases. Walmart also partnered with Google Home to bring more voice shopping options to its devices.
"Sunning Electronics has taken it one step further, adapting the chatbot to a full AI shopping assistant,  Sue. This AI assistant can understand shopper's emotions and is expected to be available to use in stores across China during 2018."