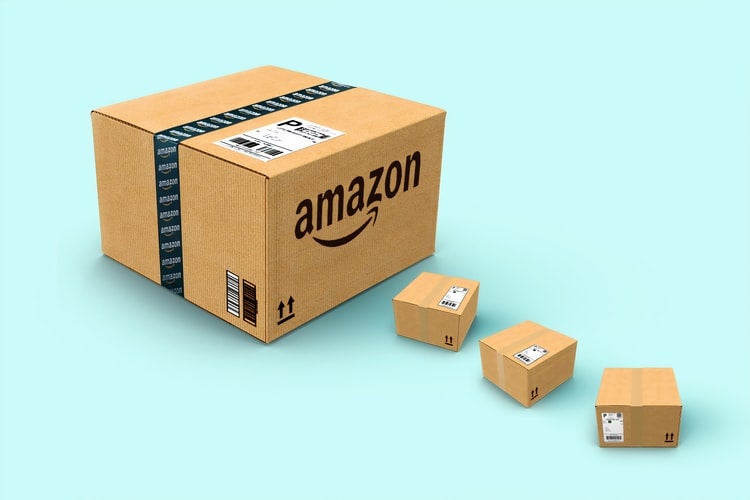 Global online retail giant Amazon holds its Amazon Prime Day on 21 and 22 June 2021. The annual event is exclusive to Prime members and offers discounts and deals on items including tech, home appliances, and more.
However, retail and cybersecurity experts across the industry have warned customers that large events such as Amazon Prime Day leaves consumers vulnerable to cybersecurity threats.
Online sale days like these can also leave smaller retailers unable to compete, even within Amazon's website where large companies reap consumers' attention.
Retail Insight Network spoke with retail industry experts to find out their response to Amazon Prime Day 2021 and what advice they would offer to consumers to stay safe and to retailers on standing out during one of the most competitive retail events of the year.
"Opportunity has become ripe for companies not named Amazon"
Retail technology company Bazaarvoice SVP EMEA Ed Hill told Retail Insight Network that its research has indicated that half of consumers shop impulsively and are not necessarily looking to buy exclusively from Amazon.
Hill said: "Prime Day has become an increasingly important retail event in the UK, as much for consumers as it is for Amazon's publicity and profits.
"Last year, the delayed Prime Day in October resulted in record-breaking sales and marked the unofficial start to the Christmas shopping period. But in recent years Amazon is not the only one that has reaped the benefits of the sales extravaganza.
"Brands and retailers have started to offer sales and heavy discounts of their own during the same time, attracting shoppers who are already scrolling and spending online. Opportunity has become ripe for companies not named Amazon.
"In fact, just half of consumers said they're planning to shop specifically from Amazon this Prime Day according to our recent research, with almost a quarter – 24% -of consumers planning to shop at a combination of different retailers.
"Many are electing to decide how much they spend once they see what's on offer, and almost a quarter leave their decision to the day of purchase. Consumers are looking to spend their money, but they're not precious about where or how much – it's all about finding the right product and the best deal.
"Brands and retailers need to ensure that their price points, advertising, marketing, and user-generated content (UGC ) are all focused and ready to attract and convert customers while they're in the mood to shop."
"Marketing major sales events can drive big engagement"
European customer service provider Puzzel CMO Jonathan Allan told Retail Insight Network that brands can compete with Amazon using top-user experiences.
Allan said: "The British Retail Consortium (BRC ) found that, in April, retail sales increased 46.3% compared to April 2019. Footfall also improved by over 12% in May compared to April.
"It's clear that the re-opening of the high-street is having a positive impact on sales with consumers eager to get back to shop floors, but we are not out of the woods yet. We still have a long road ahead, and retailers must not forget the world has changed forever.
"Today, customers are looking for combined physical and digital experiences. It's all about multi-experience.
"Marketing major sales events, like Amazon Prime Day or even Black Friday, can drive big engagement and traction for retailers, especially online, but in doing so they must deliver a user experience that meets the expectations, otherwise those initial customers might not return.
"Many are wondering how much engagement to expect as the world opens back up, but that's difficult to predict accurately. Keeping a wide view of what matters to each customer will be vital.
"A study by software company Qualtrics indicates that customer service will be one of the big differentiators with customers post-pandemic.
"Ultimately, brands need to have a real-time understanding of their customers' behaviour, and engage with each of them accordingly, leveraging key moments in time to drive engagement, customer loyalty and sales."
"Cybercriminals attack at times where security teams are slowest"
Cybersecurity expert Darktrace director of threat hunting Max Heinemeyer told Retail Insight Network that cybersecurity crime is on the rise and that consumers need to look out for any threats.
Heinemeyer said: "Today, we are battling attackers that understand their victims' business models extremely well, using this knowledge to hit where and when it hurts the most.
"We have seen a rising trend of hackers using ransomware to grind organisations to a halt and interrupt critical business processes and we can expect many more of these to hit the retail sector.
"In fact, across our customer base, our AI has already stopped several attempted ransomware attacks across the UK's retail sector.
"We are seeing cybercriminals increasingly opting to launch their attacks at night or on weekends when response times of security teams will be slowest.
"Artificial intelligence is already a crucial ally for the retail sector across the world. The technology is always on, it doesn't take breaks and augments human defenders at a time that will make or break many retailers."
"Retailers need to keep their head in the game when it comes to preventing scams"
Artificial intelligence specialist Besedo CEO Peter Nylander also told Retail Insight Network that large event days are prime time for cybersecurity threats.
Nylander said: "As restrictions ease, customers will start to return to the high street – but the online shopping habits we've developed will not go away. The reliance on online shopping means that retailers need to keep their head in the game when it comes to preventing scams.
"This is especially true during major events such as Amazon Prime Day, where scams have an opportunity to proliferate.
"Events like Prime Day can prime shoppers to go looking for bargains, potentially making it harder for them to spot when an offer is unrealistic or fraudulent.
"Malicious actors know this and can use marketplaces to take advantage. It's a high-pace, high-volume challenge for online retailers which requires automated content moderation coupled with human moderators to protect customers against.
"We can educate consumers about avoiding fraud, but platforms also have a responsibility to ensure that the deals that don't adhere to the rules are removed, giving customers a better and safer user experience. Content moderation is the key to achieving that."