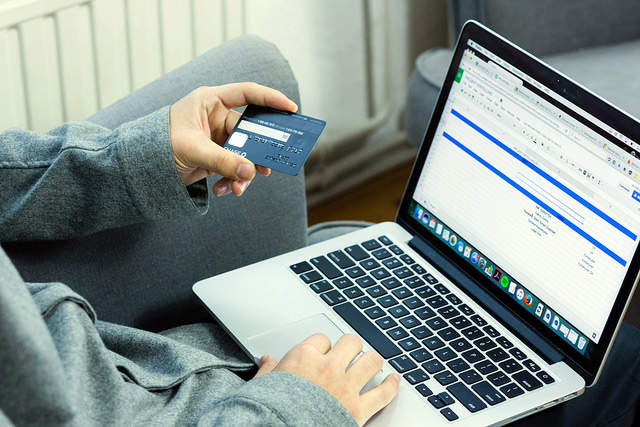 UK consumers are expected to spend almost £5bn on Black Friday this year, with half of this expected to be spent online. Experts share their Black Friday predictions.
A report by Salmon, a Wunderman Commerce company,  expects that Black Friday (on 23 November) will reach £4.75bn. Nearly a quarter of consumers (22%) are expected to use the event for their Christmas shopping.
The survey of 2,000 consumers in the UK predicts that consumers are expected to spend £90 on average on the day itself, with 25-34 year-olds spending more money than anyone else (£154).
Predictions on Black Friday from the experts:
James Webster, Head of Managed Services and Peak Trading expert at Salmon:
"Black Friday is now a highlight in many consumers' calendars – but in an increasingly online and competitive retail world, it's not only the deal that gets consumers through the door – it's the experience and service they receive throughout the entire sales process. Brands, retailers and marketplaces have to be as smart and agile as the consumers they're selling to."
"With record online sales last year and a continued shift to mobile, it's important for eCommerce companies of all types to ensure they're offering a sophisticated, yet easy, customer experience that spans all channels and platforms. It's all well and good for retailers to start their Black Friday deals early, but if they don't have the proper peak operations system in place to cope with the demand, they'll likely be left in the wake of bigger fish like Amazon, who have historically focused heavily on the Black Friday period."
Geoff Galat, CMO at ClickTale
"With staggering discounts on offer, consumers hold all of the power as they browse the best deals ahead of Black Friday — with apps and mobile sites being the most frequented channels. In terms of predictions, I believe we'll see mobile increase its dominance as the channel most favoured by customers. With 40% of Black Friday purchases placed via mobile last year, I expect that to figure to rise once again."
Ben Whitaker, EMEA Director at B-Stock
"With Black Friday coming up, there is no denying that retailers can expect huge numbers of in-store and online sales, but it's crucial that retailers also safeguard for the high levels of returns that Black Friday can bring. Discounted sales bring impulse buying to a new level, but it doesn't take long for the returns habit to bed in."
Justin Khaksar, Managing Director and Senior Vice President, EMEA & APAC at Crimson Hexagon
"At Crimson Hexagon, we analysed public conversations across Twitter, Facebook, QQ, Reddit, various blogs and comments, Tumblr and Instagram between 2015 and 2018 which revealed that the USA (67.81%) and United Kingdom (10.72%) are the top countries who share enthusiasm and talk about Black Friday the most."
"By analysing the conversations that took place during this timeframe, we can see that for the last three years, gaming consoles are the most popular product to buy during Black Friday. Playstation tops the buying list, with the second most wanted shopping item being the Xbox One, this is followed by Apple Watch, Nintendo and Fitbit. With Playstation being discussed the most and with games such as Fortnite, and the recently launched Red Dead Redemption becoming extremely popular, it's very likely that this year's Black Friday will see Playstation continue to be the number one item for Black Friday."
Richard McCrossan, Digital Lead at Genesys
"Many of this year's Black Friday shoppers will be boycotting the high-street in favour of online shopping. Distinguishing window shoppers from genuine hot prospects can be tricky. Artificial Intelligence can help online retailers predict outcomes, and decide which shopper to engage and when, to convert sales. This is only possible when businesses have real-time visibility and action ability across the entire buying journey."
"We foresee consumers will be more open to dealing with automation in the form of chat and voicebots this Black Friday. After all, when it comes to holiday shopping, speed is of the essence, and convenience is king. It's so much faster to find out information online than going to a high-street store — from finding out stock availability to delivery and price information, shoppers want it all at the click of a button."
Paul Fennemore, an Associate Lecturer at Oxford Brookes University Business School and C-Suite Level Digital Transformation and Customer Experience Consultant at Sitecore.
"With UK Black Friday sales rising by almost 12% last year, competition among retailers is fierce as they look to capitalise on the event's popularity. But rather than targeting customers with simple price reductions, brands must offer personalised content and deals to cut through the noise and meet the needs and desires of each individual. As Black Friday is often a loss-leader for brands, this individualisation will need to draw in customers, build loyalty and encourage repeat engagement. The key will be using omnichannel data to gather customer insight and tailor offers and ongoing engagement accordingly".
Gavin Masters, Industry Principal at Maginus
"Online, the Black Friday hype has passed somewhat, and certainly in the UK retailers aren't seeing the kind of spending levels and purchase behaviours which characterised the first few years and the current levels of confidence in the economic situation of the country have reduced the need to spend "just because there's a deal"
"This year, there will still be a peak in demand – it's the last payday before Christmas for many after all, but I believe Black Friday is slowly flattening out from a sudden painful peak to a more prolonged pre-Christmas sales period where deals are released throughout November. This will result in less stress on logistics and operations for many retailers, and also allow for better control of stock availability, which should be good for both the company and its consumers."
Alexis Harrison, Marketing Manager at Wowcher
"Electronics have always performed above and beyond on Black Friday, and this year, we expect buying trends to be no different. However, an interesting shift that we've seen from transactional data from our Black Friday preview is the increase in shoppers buying experiences. Throughout the year, spa deals have continued to boom, and this remained true when we ran the preview. To supplement this, there was also a sizeable increase from our Adventure, Theme Parks and Zoos categories."