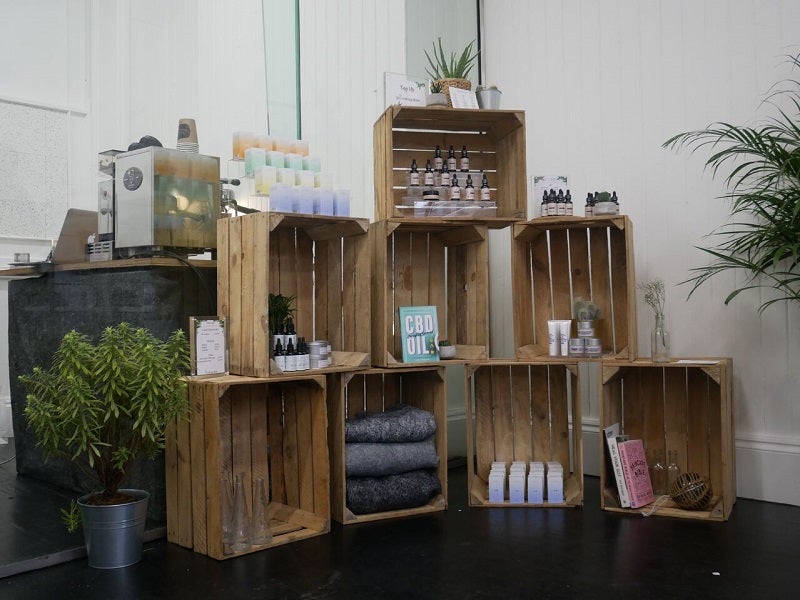 Cannabidiol (CBD) is flying high. One of 104 chemical compounds – or cannabinoids – found in cannabis, the substance is increasingly being sought out as an alternative remedy for chronic pain, anxiety and disrupted sleep. Unlike psychoactive cannabinoid THC, CBD oil and CBD-infused products are said to provide health benefits without getting the consumer high, sidestepping the stigma typically associated with cannabis.
CBD products have been sold offline in the US and Canada for some time, but have remained a largely online phenomenon in Europe, where retailers have been more cautious about stocking CBD on their shelves. However, this all began to change in 2018, with big UK players such as Boots and health food chain Holland & Barrett introducing new CBD products to their ranges.
Recent reports have indicated that the global CBD market could be worth $2.1 billion by 2020, while an estimated 300,000 people are said to have tried CBD oil in the UK alone last year. This is good news for Johan Obel. As co-founder of online CBD retailer TheDrug.Store one of his aims has been to educate more customers about the potential of the ingredient.
TheDrug.Store has opened a pop-up store in London, UK, bringing its wares to the brick-and-mortar sphere until February 2nd. Now the company believes that 2019 could be the year that smaller and more focused offline CBD retailers could emerge. In this Q+A, Obel explains what retailers should look for in a good CBD product, and what challenges remain for retailers looking to stock up.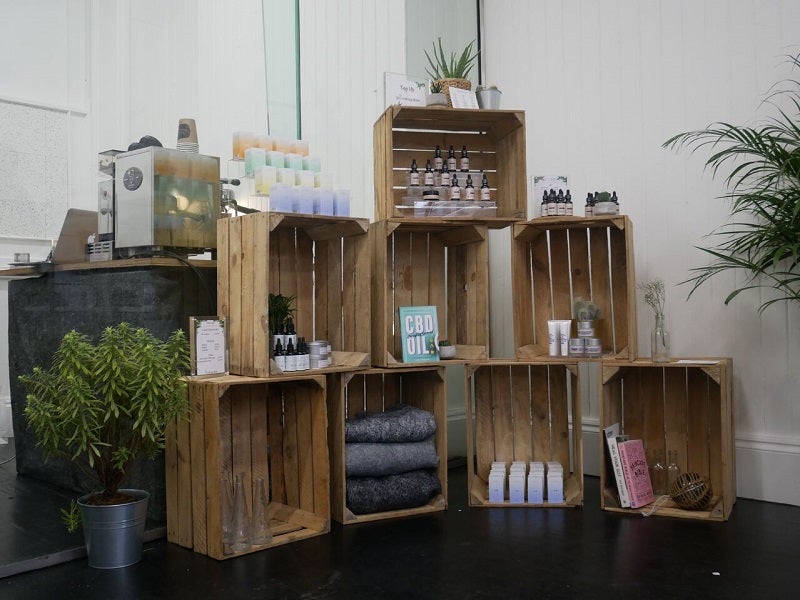 Joe Baker: What are the main drivers behind the CBD trend?
Johan Obel: Generally, there is the cannabis hype across the entire world. Everything that relates to cannabis – hemp, all the different cannabinoids – all have massive hype. There's also the fact that we now understand more and more what these cannabinoids can do. I think the studies that have been made are becoming more and more focused for a lot of people.
Obviously we still need more evidence – we encourage more studies to be made – but I think a lot of people are opening their eyes to the potential benefits of using CBD. It's kind of like a movement – like word of mouth – and then obviously the press picks it up, and it goes very fast.
JB: What criteria do you look for in the CBD products you stock?
JO: Right now, we're looking for products that are a bit more interesting; brands that are using CBD in a way that we see as being the future of the market. What I mean by that is brands that use other ingredients as well. Everybody's seen the standard oils and capsules, which is definitely a big market still, but where we see the future going is fusions and formulations of more advanced products.
Secondly, [we look for] brands that do their testing well and have full control over the hemp and raw materials that they are using. That obviously means that most of our brands are of a certain size as well. We also try to avoid white label products as much as possible because we just don't think that they are interesting enough and everybody would claim that their brand and their product is better than anyone else's, but essentially it's the same product. So that's why we are primarily interested in more advanced combinations.
JB: What's been the reaction to the popup-store in London, and what have you learned from this?
JO: What we've learned is that a lot of people have heard about CBD, but they don't really know what it's all about and they especially do not know how to pick one product over another.
Until now people have just purely compared products on price, which is obviously not something that is a sustainable model for the future because then it's just a commodity. It's a difficult thing when people are buying online and you can't really guide people face to face – they have no chance to compare products other than price.
So what we've seen in the store is that we need to create a better way where we can kind of push people in the right direction for products that could help them specifically. We're not allowed to say that a certain product works for a certain indication, like anxiety for example, but what we try to do is gather as much data as we can from the people who are buying our products and get an understanding of which products work best for certain indications.
JB: What are the main challenges for retailers when it comes to stocking CBD products?
JO: Lack of regulatory clarity is probably the main one. That's also partly one of the reasons why we set [the company] up – we really wanted to try to be on top of the current regulatory frameworks as much as possible. A lot of people kind of operate in the grey zone and sell products that might not even be legal.
For example, we believe that any content of THC is illegal because that's what it says in the UK Home Office guidelines. However, most people will tell you it's legal for about 0.2% THC. We think it's quite clear from the guidelines of the Home Office that any content of THC will be considered a controlled substance.
And then generally [another issue is] how you regulate it and how it should be regulated on a Pan-European level, i.e. shipping to other countries in Europe. The problem is that even though most of these things are controlled on an EU level, there are still discrepancies between these different EU member states, so knowing what you can actually do, it's a really tough job just staying on top. A lot of the smaller retailers have no chance of knowing that.
What I would encourage always is that we need some more regulatory clarity. Even between the different regulating bodies it seems like the industry is moving way faster than the regulations can keep up so it's difficult for each of the different bodies to stay on top. So that is the big issue.
JB: Do you believe that customers' perception of CBD products, and the stores that sell them, are starting to change?
JO: I think so. We tried to move our shop away from cannabis as far as possible and that old smoker vibe. Even though we could make a lot of money by selling vape products, we don't want to touch it, because as soon as you do that we are still kind of in that old space where it's not about health and wellness anymore.
Generally, people's perceptions have changed quite a lot. We were based in Chelsea, London, for the pop-up and we've only had positive reactions from the locals. You have people who walk in who are 85 and have heard about it and people who are maybe 21 and struggle with a lot of anxiety. I think it's quite a wide age group and people are generally quite positive about it.
I think there's obviously a certain stigma towards anything that's closer to the cannabis which I completely understand, but that's not what we do.