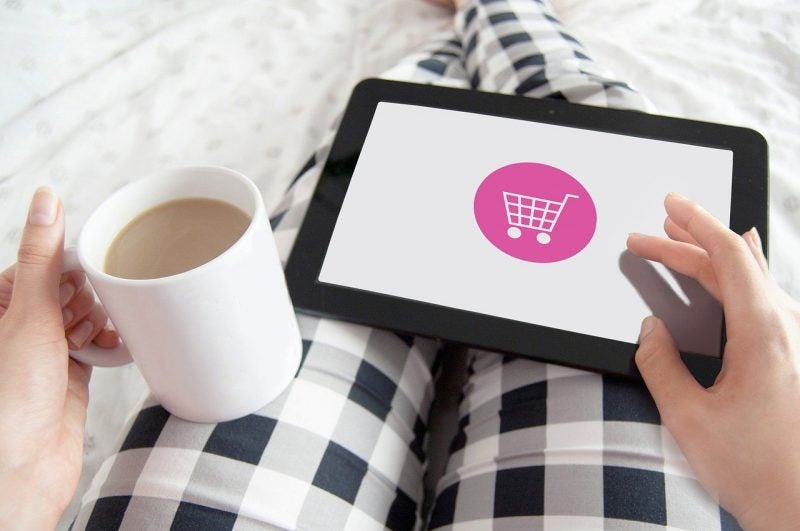 UK-based fashion retailer Next chief executive Simon Wolfson has said that the shift to online shopping in the retail industry means that traditional high street retail jobs are no longer viable.
Retail Insight Network reached out to industry experts to find out if they agree or disagree with this statement and why.
"Shopping online doesn't offer the same experience as going into a physical store."
Procurement consultancy 4C Associates senior manager Pro Ganguly told Retail Insight Network that the current popularity of online sales in the retail sector is due to the Covid-19 coronavirus pandemic and that a return to pre-pandemic levels will see customers returning to the high street. 
Ganguly said: "The current pandemic won't be the end of shopping on our high streets. For the majority of high street retailers, online is still less than 10% of their annual turnover and, whilst there is no doubt that online will contribute a much larger share of retailers' turnover in the future, high street sales will return to pre-pandemic levels once consumers feel safe to return to the high street.
"Whilst online offers significant convenience, shopping online for certain products just doesn't offer the same experience as going into a physical store. Retailers need to develop hybrid propositions that deliver the experience of a physical shopping trip with the benefits of online shopping.
"The role of physical stores needs to be re-defined. The role of retail workers will have to evolve and they will need retraining in many areas, some may even need to be re-deployed into other areas of the business outside the shop floor, but ultimately retail is about providing exemplary customer service and you need people to do that for you."
"More roles are needed to support new channels"
E-commerce specialist company Acorn-i co-founder Ross Caveille told Retail Insight Network that retail roles are still needed, especially now that the demand for online has risen in the retail industry as a result of Covid-19.
Caveille said: "Consumer buying behaviour has been moving from in-store to online purchasing for a number of years, which has piled on the pressure for high street stores. Now, with the onset of Covid-19 and subsequent lockdowns, consumer demand for online shopping has created an e-commerce explosion in an accelerated time period.
"High street brands have had to react and adapt at a much faster rate than expected to meet customer expectations, which has had an almost immediate knock-on effect on jobs. We've seen retailers across the industry rapidly build out their delivery services, click and collect options, and invest in other similar concepts to serve a more physically distant customer.
"As a result, more roles are needed in the areas supporting these new channels from delivery drivers to warehouse workers and customer services agents. Retailers need to play a part in the ongoing migration to digital via staff training and onboarding to ensure they are well equipped to meet changing consumer demand."
"Retailers should be training staff to manage digital strategies"
Video-based media specialist company OneDash CEO and founder Rayhan Perera told Retail Insight Network that high street retailers will need to provide consumers with personalisation and convenience if they want to stay relevant.
Perera said: "This isn't the first time retail has faced challenges and, although lockdown has caused undeniable difficulties for many who work in the industry, it's unlikely their roles will become completely obsolete. To stay relevant, high street retailers must ensure they provide customers with the personalisation and convenience they're used to online by integrating digital into all customer touchpoints. By embracing both physical and digital worlds, retailers can create an immersive in-store experience that drives footfall alongside online sales.
"Retailers should also be using the current situation to train existing staff in using and managing these digital strategies. For example, providing staff with the skills to work on social media commerce, or to facilitate live-stream consultations with customers from afar before they come in-store, will create another medium through which retailers can generate more revenue and therefore higher salaries for staff in the long-run."
"The digital drive will create thousands of new opportunities."
Enterprise Software company Software AG senior director Oliver Guy told Retail Insight Network that, though the move to digital could result in the loss of traditional jobs, it will also create opportunities across the retail industry. 
Guy said: "While a change in consumer behaviour has seen remarkable success for the DIY and online grocery industries, low demand for clothing & footwear is putting thousands of traditional retail jobs at risk.
"Customers are now reluctant to visit physical stores, instead preferring the convenience of digital. Technology has been pivotal in helping retailers adapt to these changes, but digital doesn't just mean online sales and fulfilment. Many online converts still require support, and retailers must think about providing a seamless journey across the entire omnichannel landscape.
"The unfortunate reality is we'll likely see more retailers announce cuts to traditional retail jobs. However, the digital drive will also create thousands of new opportunities. Keeping up in a digital-first retail industry requires a reframing of the entire retail experience, and investing further in customer support, back-end logistics and the supply chain will help to cushion some of the blow."
"Customers want more than a transaction – they want an experience."
Software company Bloomreach UK MD Michael Schirrmacher told Retail Insight Network that the future of retail jobs will need to provide more expertise and a better experience than consumers can get online.
Schirrmacher said: "[Customers are trying] to avoid physical stores due to safety concerns and are buying exclusively online where possible.
"These trends are not new, with the lockdown accelerating what issues brick-and-mortar stores were already facing. With some shoppers citing hygiene and safety as a reason for not shopping in-store, another reason is that shoppers are simply not getting the experience they're looking for in-store. Customers want more than just a transaction – they want an experience.
"Too often, customers entering a shop end up frustrated with the lack of insight they gain from shop assistants – and at a time where they can get more convenience and product recommendations online, non-specialised retail jobs have reached their expiry date. Instead, the future of retail jobs will need to provide the expertise that shoppers can't find elsewhere – not even by doing their own research online."