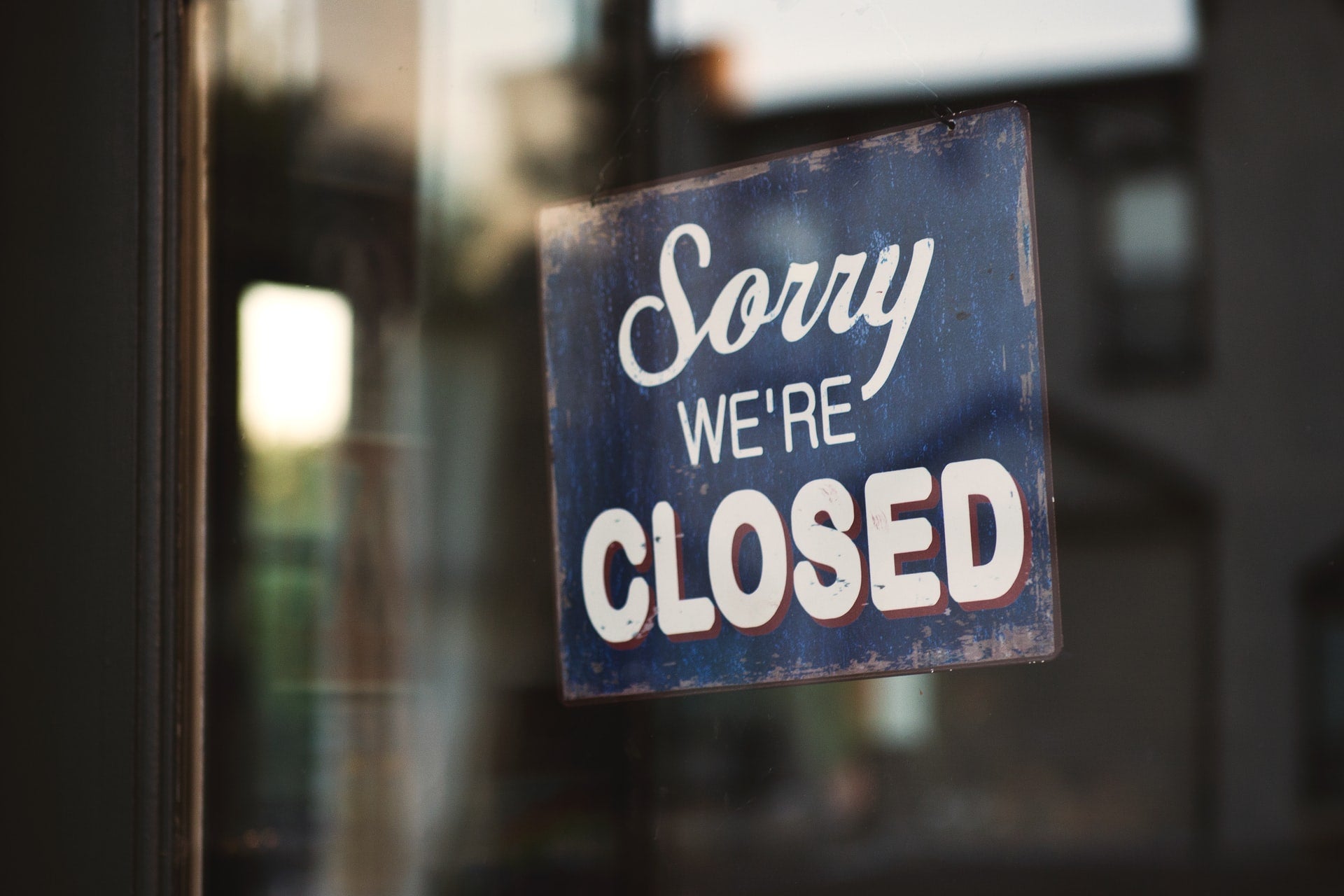 A report by UK-based insight company Local Data Company in partnership with accountancy firm Pwc has found that 11,120 chain operator outlets have been forced to close between January and August 2020 due to the Covid-19 coronavirus lockdown.
The three worst affected areas were in England. York saw a net loss of 55 outlets, Durham 43 outlets and Corby 26.
In the same period, 5,000 shops opened, representing a total net decline of 6,001 stores. This is nearly double the drop seen in the same period in 2019, where shops closed at an average of 16 per day.
Harpenden in Hertfordshire, England was the most positively affected with a net increase of four.
Breaking down the figures
The report included shops, hospitality chains and services, but did not include small businesses or outlets that are yet to reopen.
High streets have seen the biggest loss, with over 4,000 closures and nearly 2,000 openings. Retail parks and shopping centres have seen nearly 2,000 closures against just a few hundred openings, while standalone shops have seen just over 4,000 closures and just over 2,000 openings.
Local Data Company head of retail and strategic partnerships Lucy Stainton said: "For local authorities, it's now critical how they respond to this significant and growing decline in store occupants."
Pwc consumer markets leader Lisa Hooker said: "With the continued rollout of value retailers, the boom in takeaways and pizza delivery shops and demand for services that can still only be delivered locally, such as tradesmen outlets, building products or locksmiths, shows that despite the stark numbers there remains a future for physical stores.
"It's likely that whatever happens, retail will come out of this smaller and stronger."
What does this mean for the retail industry?
UK-based Fashion Retail Academy principal and CEO Lee Lucas told Retail Insight Network: "Retailers continue to find the trading environment extremely challenging and high street footfall has obviously suffered greatly. Change was already afoot before the pandemic, with shoppers spending more money online, but this trend accelerated during lockdown.
"The other changing trend has been more working from home, and an enormous number of workers are hoping to make this permanent. Having fewer workers in and around high streets and shopping centres may spell bad news for large retailers.
"What we have also seen, however, is a trend towards localism and independent stores. Home-workers are spending more time in their local area, and smaller shops and stores closer to home are benefiting.
"Whereas economic activity has traditionally been centred on large shopping centres in towns and cities, we may eventually see retailers start moving further out to where their customers are.
"That's not to say this is the end of the high street. Local authorities have an important job ahead of them to convince people to return to city and town centres. Building more homes in and around high streets, and even above shops, will revitalise footfall.
"We may also see a greater range of service-based outlets, such as eateries, hairdressers and beauty salons sitting alongside retail outlets, which will also provide additional draws for customers who want to be efficient with their time and get everything done in the one place."