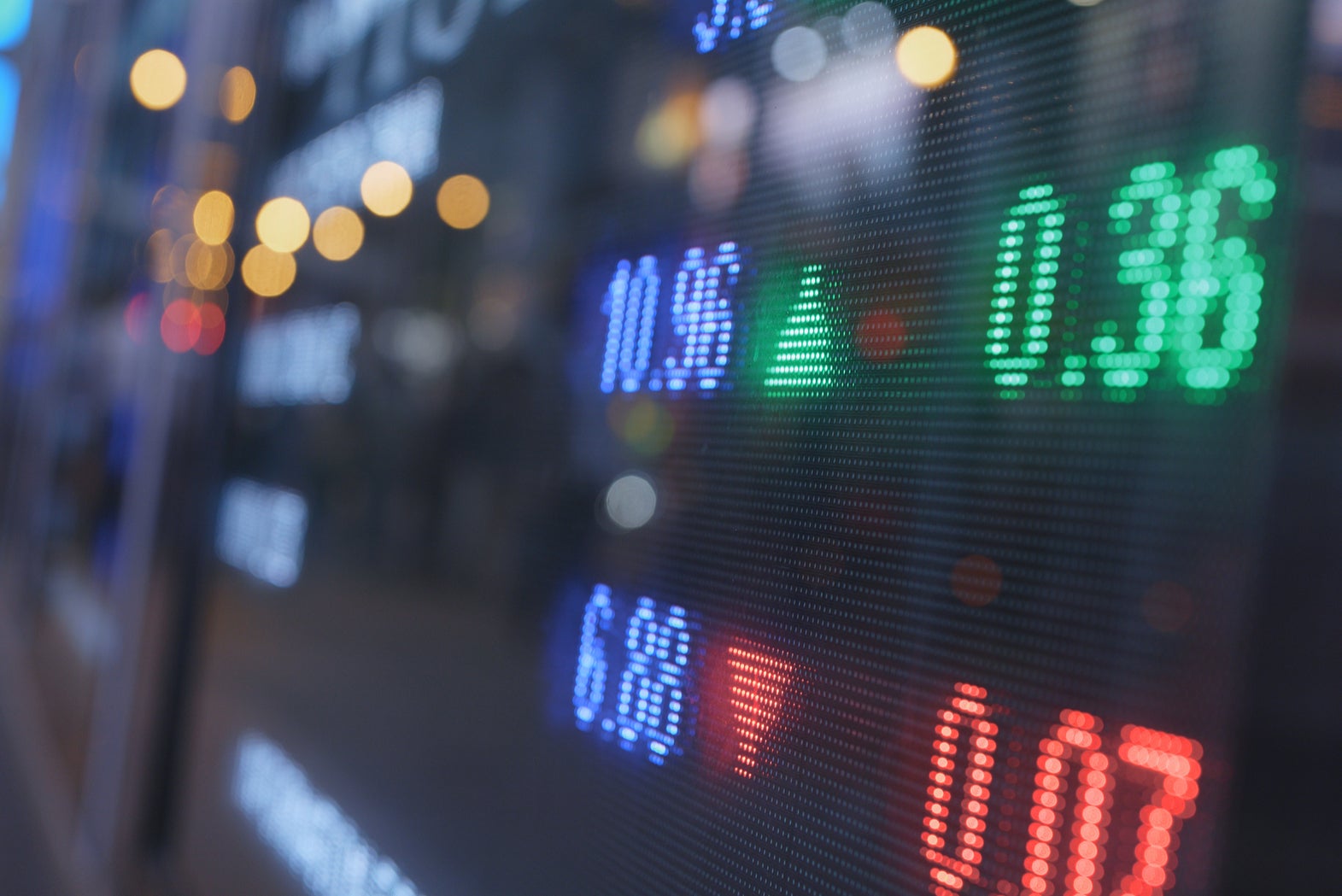 Total consumer industry deals for Q2 2019 worth $94.26bn were announced globally, according to GlobalData.
India's retail industry saw a rise of 18.2% in overall deal activity during Q2 2019, when compared with the last four-quarter average, with 26 deals worth a total of $540m.
GlobalData tracks real-time data concerning all merger and acquisition, private equity/venture capital and asset transaction activity around the world from thousands of company websites and other reliable sources.
India-based law firm Shardul Amarchand Mangaldas & Co was ranked 9th in GlobalData's top-ten legal advisers in the retail sector in 2018 having worked on deals worth a total of $16bn.
Retail Insight spoke to Partner and Expert on Retail & E-Commerce at the firm Puja Sondhi to gain greater insight into current trends around M&A in the retail industry.
Rachel Cordery (RC) Where does the retail sector currently sit on the consolidation curve?
Puja Sondhi (PS): In recent times, we have witnessed significant consolidation in the retail sector. The larger e-commerce players have consistently been hunting for targets though the ticket size and deal drivers have varied. Among the early examples (some being investor driven), were Flipkart's acquisitions of Myntra and Jabong, which gave it a large market share and competitive edge in the online fashion apparel space.
Flipkart itself was acquired by retail giant Walmart last year in a mega $16 billion deal. In the e-commerce space, there is another wave of consolidation coming especially with some smaller players that are struggling and are easy targets for their well-funded peers.
Equally we have seen online players like Amazon make big investments in offline formats like More, with additional investments and partnerships expected to come. And then there's India's largest retailer, Reliance Retail which has been on an acquisition spree (latest being Hamleys and several tech startups), with its stated objective being to create the largest online to offline new commerce platform by leveraging its massive physical retail footprint coupled with Jio's infrastructure and large subscriber base.
We expect to see more consolidation and partnerships, particularly with the increasing convergence of the online and offline formats and retailers trying to achieve economies of scale and market-dominant positions.
(RC) What advice would you give to startups to make themselves more attractive to takeover?
PS: You need to understand the competitive landscape and what the future growth engines are for the sector, and what is your differentiated value proposition to fuel that growth. By way of example, if you are present in tier 2 or tier 3 towns which have tremendous consumption potential, it would be of significant interest to the larger acquisitive companies looking to deepen their market penetration.
Equally, we know of several companies that would be quite interested in startups that have developed a new-age technology offering that can enhance the customer experience, be it using AI, AR or VR or something else. Also, we have seen startups that are in allied or complementary businesses like logistics, supply chain or payment systems being attractive targets to retailers wanting to control the entire value chain.
(RC) How does an acquirer define success post-acquisition?
PS: A huge part of any acquisition is about the post-acquisition integration and whether you are able to deliver on the anticipated synergies, realise cost savings, leverage economies of scale and unleash operational efficiencies to justify the high valuations at which deals are happening today.
What were your deal objectives and does the acquisition help you gain a stronghold in a new market, grow market share, provide you with a competitive edge, add a new product or service offering, give you desired tech expertise, help you enhance customer experience or enter new markets, to name a few. Then there are the softer issues like cultural alignment, talent retention etc.
Ultimately, I think an important benchmark is whether you could have organically built something quicker and better than what you acquired and how critical that piece is to your overall growth story.
(RC) What are the key digital themes driving mergers and acquisitions?
PS: Digitisation in retail is a big focus area. Retail companies will continue to invest in tech-enabled solutions that can, for example, help with supply chain, inventory management, increase cost savings, provide customised offerings, enhance customer experience or effectively bridge the online/offline formats.
Everyone understands that data analytics and new age technologies like AR (Augmented reality), VR (virtual reality), AI (artificial intelligence), blockchain are necessary to deliver the competitive edge in this highly competitive market.
(RC) Are companies buying-in digital expertise to leverage their competitive position?
PS: Yes, and this will only increase. As we look ahead, this is no longer a nice-to-have but will become a survival essential in this highly competitive market. Just to give you an example, if you look at some of Reliance Retail's recent acquisitions like conversational AI platform Haptik, inventory and sales management platform Fynd and blockchain company Vakt, it is clear that they are serious about digitisation. Ambani has publicly said that his platform will use AR, VR etc to create an "immersive shopping experience". E-commerce players also continue to bolster their digital payments offering including through acquisitions.
(RC) What are the common themes behind the deals already done in the sector in recent months/quarters?
PS: The retail sector has continued to show robust deal-making activity spurred by venture financing and M&A activity.
I think one theme emerging is that we are moving towards an omnichannel presence and convergence of the offline and online formats. You see this from offline giant Walmart buying marketplace player Flipkart. Amazon investing in offline players like Shoppers Stop and More. You have Reliance Retail that wants to create the largest online to offline new commerce platform. And there other deals in the pipeline tying in with this theme.
The second is the digitisation theme that we have discussed above, i.e. companies focusing on data analytics, AI, VR, AR and other new-age technologies, and increasingly looking at targets that will provide them with a technology-powered competitive advantage.
Third, is entry of big-ticket foreign brands — Ikea has just launched and Uniqlo's much-awaited launch is later this year. The major e-commerce/retail players are all bolstering their brands' offering through partnerships and acquisitions.
Fourth is the sustained interest in the adjacent of complementary businesses as retailers try to control more of the value chain, and this includes logistics, digital payments offerings etc.
(RC) What are the areas we are likely to see activity in the months/quarters ahead?
PS: Firstly, I expect to see another wave of consolidation in the market place model of e-commerce.
Second, we will see the emergence of omnichannel retailing, and the increasing convergence of the online and offline formats.
Third, we will continue to see an increase in digital spend including on promising targets that deliver tech-enabled solutions using data analytics, AI, AR, VR, blockchain etc which provide a competitive edge.
Fourth, we expect to see more foreign brands launching their retail operations in India because of the anticipated relaxation of the 30% sourcing norm which has been a bottleneck for getting investment in that sector.
Fifth, we should see some activity in the food retail trading space with several players showing increased interest in that space. Lastly, the complementary or adjacent businesses will continue to deliver interesting M&A opportunities.
(RC) How is the broader macroeconomic environment affecting both deal volumes and deal values?
PS: Though we've witnessed some slowdown, there is, of course, tremendous consumption potential in India. India is currently the 5th largest retail destination in the world and poised to grow to become the world's 3rd largest consumer economy over the next few years. With increased internet and smartphone penetration, growth in discretionary spending, entry into tier 2-3 towns etc., the retail sector is poised to grow in double digits.
Set against the backdrop of the global slowdown, this makes India a very attractive destination and all the major players want to play a dominant role in the India consumption story. It is estimated that Asia will, by 2040 contribute about 40% of the global consumption demand and India will, of course, play a big part in that.
The government has taken many steps to push growth of the retail industry and liberalised the FDI policy to attract global retailers, which should fuel growth of organised retail in India. Over the years, it has allowed 100% FDI in wholesale cash and carry trading, single-brand retail, in the marketplace model of e-commerce and in food retail trading for products made in India.
In the recent budget speech, the government has announced the proposed relaxation of 30% local sourcing norms, which should further attract large foreign brands. The introduction of the Goods and Service Tax (GST) was another major policy overhaul that should spur growth and investment. The government has also unveiled draft guidelines on e-commerce and consumer protection.
(RC) What advice would you give to an acquired company that wants to maximise the value it gets out of a deal?
PS: This is so deal-specific. But I would say, understand your competitive landscape well, understand the growth areas, deliver on a strong differentiated value proposition, then time it correctly (for e.g. don't wait till you've run out of funding), negotiate from a place of power and get the right advisors to make sure the deal is properly structured in order to unlock value and adequately safeguard your interests.
We have done several deals where the founders have continued post-acquisition (at least for some time) or where target's shareholders flip their stock for the stock of the acquiring/combined entity as a consideration so that they can share in the potential upside and maximise value.
(RC) What are the biggest challenges facing M&A activity in the sector?
PS: Some have struggled with frequently changing laws or guidelines which constantly changes the regulatory goalposts. Having a clear, consistent and transparent legal regulatory regime is very important. Towards the end of 2018, the regulatory changes in marketplace e-commerce required that several players had to invest significant time, energy and money into restructuring their business models to bring them in line with the regulations.
In single-brand retail, the 30% sourcing norm has been a sticking point which the government somewhat diluted earlier but not enough to drive the level of investment it expected. Now that the honourable Finance Minister in her budget speech has announced the proposed relaxation of this 30% sourcing norm, we are hopeful, the change will come soon. We know several major brands that are eagerly awaiting this change to initiate their retail plans. Multi-brand retail continues to have restrictions and conditionalities on foreign investment.
Soaring valuations in a sector where there is severe price pressure, deep discounting, intense competition and hard to achieve customer stickiness, have all been a challenge. Retail in India is still largely unorganised but with the burgeoning young population, increased disposable income and consumption lifestyles, increased internet and smartphone penetration, financial inclusion and digital wallets, reforms like GST, this is a massive market opportunity that everyone wants to partake in.