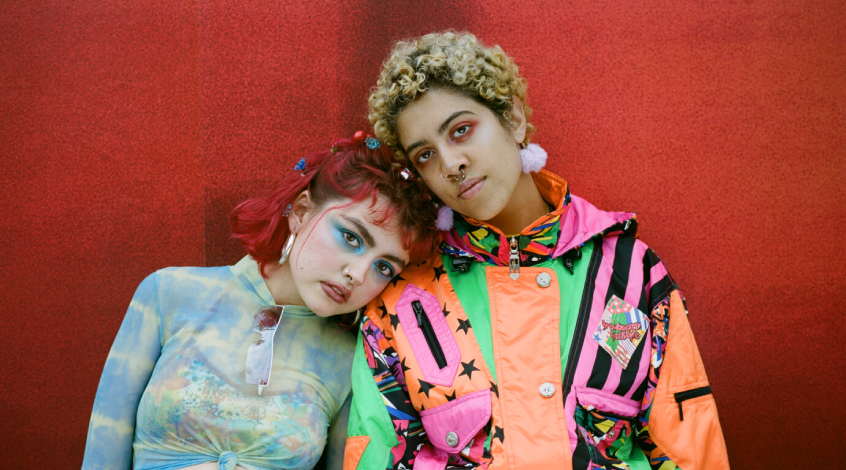 While physical second-hand clothes stores are too expensive to run, and often over or under-price their goods, online second-hand marketplaces are an appealing option for people looking to sell their unwanted goods.
While retail stores are continuously facing closures, second-hand marketplaces continue to expand across many new categories. One of the first to see success is apparel. US apparel resale is expected to hit $33bn by 2021, up from $18bn in 2017. But where can best second-hand clothes be found?
Second-hand markeplaces:
Depop
Credit: Depop
Depop's Instagram-esque interface is tailored for the social media generation, capturing the attention of buyers with the use of bold images. Unlike other second-hand marketplaces, Depop is specifically focused on clothing. Depop users can buy and sell items not only to people in their local area, but also internationally. The company operates on a commission-based system that takes 10% of all sales, plus transaction fees of 2.5%, going up to 3.4% for sellers using PayPal.
Etsy
Credit: Etsy
Established in 2005, Etsy has grown to an impressive size over the last decade thanks to the showcasing of its unique and niche products on sites like Pinterest and Instagram. Apart from stocking second-hand clothes, it's a go-to site for anything hand-made, and has generated plenty of success stories for sellers with talent. In a poll of 12,000 sellers, Etsy was voted the easiest online marketplace to use. Etsy, unlike Amazon or eBay, uses a fixed pricing model, making it easier for sellers to keep track of their expenses.
Shpock
Credit: Shpock
Shpock is an app-based marketplace designed for 'on-the-go' selling. The emphasis of Shpock is on making the sales process as easy as possible. The app offers simplicity for its marketplace users through its simple interface and a lack of restrictions. It is completely free for sellers , but there are options to pay a little to promote items for those who are struggling to make a sale. Unlike other marketplaces, Shpock is designed primarily for the sale of goods locally.
Rebelle
Credit: Rebelle
Founded by Cécile Wickmann and Max Schönemann, Rebelle sells high-end jewellery, clothing and shoes with a luxury label. Every item sold on the site is reportedly checked for quality and authenticity by Rebelle's in-house team. The site features items divided into two categories – 'concierge' items and 'self-service' items.
'Concierge' items are ready to be shipped, with 48-hour guaranteed delivery, while 'self-service' items are currently still with the seller and need to be sent to Rebelle for quality checks before they can be dispatched to the customer. Through Rebelle, sellers receive up to 80% of the asking price after a commission is deducted.
LetGo
Credit: LetGo
LetGo is an app-based American marketplace for selling second-hand goods. Apart from featuring clothes and furniture, the app has recently launched housing listing as a new feature.
The app has over 100 million downloads and over 400 million total listings. LetGo makes it easy for users to sell unwanted goods and find great deals nearby, and is the only marketplace app that automatically titles and categorises sellers' listings using artificial intelligence and image recognition. The marketplace doesn't charge sellers a fee for posting their listing, or take a percentage of users' sales, but does make use of in-app purchase to allow users to feature their listings and draw more attention.
Twicely
Credit: Pxhere
Twicely features items from high-end brands like Karen Millen, Ted Baker and AllSaints. Users wishing to sell their goods on the site order a free shipping bag, which they fill with clothes and accessories and send back to the company. After the company goes through the items it makes either an upfront offer for the items received, or sells it on a consignment basis. 'Upfront' items are on-trend, in-season, in great condition and likely to sell quickly, while 'consignment' items are articles that are in great condition, but may take longer to sell.
Vinted
Credit: Vinted
Vinted is a relatively new site where users buy, sell and swap clothes, shoes and accessories online. It is similar to Depop, especially with its fixed price format, however rather than sellers paying to list items on Vinted, buyers pay to buy.
Buyers pay a service fee of 3% to 8% of the item's price, plus a 'fixed fee' of 30p to 80p on top of the purchase. According to Vinted, buyer fees are clearly visible at the checkout to eliminate any surprises. The fees cover payment processing and protection for buyers' orders, in-app postage options and tracking, and support from the Vinted team in case anything goes wrong.
ThredUp
Credit: ThredUp
According to its website, ThredUp is 'the largest online thrift and consignment store.' The site features luxury goods, but  is more  a place to buy and sell clothes and accessories from mid-range big brand names, including Michael Kors and J Crew.
Users looking to get rid of a large amounts of unwanted clothes can request a 'clean out bag' to be posted to them for free. Once the company receives the clothes it informs the seller whether items have been accepted and how much it is offering. Unlike other marketplaces, ThredUp does not let sellers dictate the price of their goods.