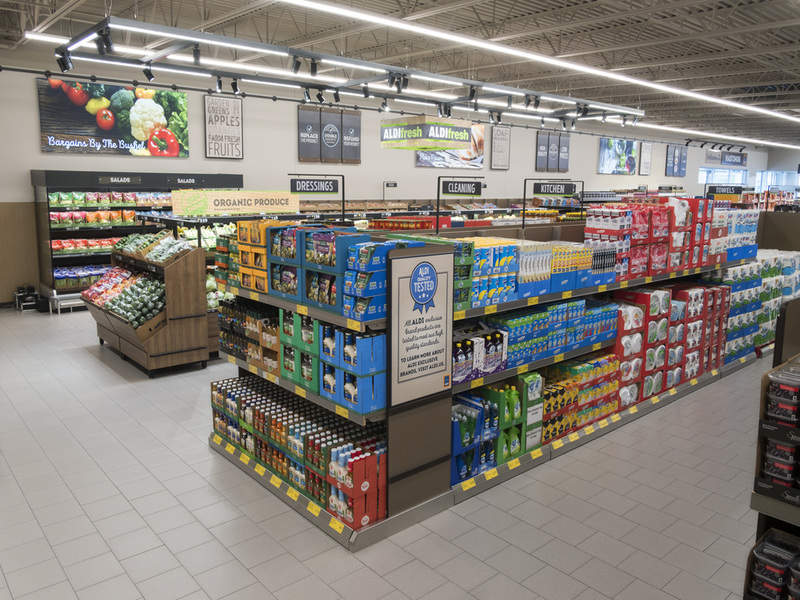 German grocery chain Aldi is set to launch a same-day delivery service in three US cities by the end of the month.
The move is in line with the company's strategy to increase its footprint in the country.
The retailer has partnered with third-party service supplier Instacart to perform deliveries in Atlanta, Dallas and Los Angeles.
---
UK homeware and household goods retailer Wilko Retail initiated talks with around 4,000 staff as part of a restructuring process to streamline operations.
The retailer is undertaking the exercise after its profits fell 80% to £5.1m in the year ending January.
The development follows recent job cuts by supermarket chains Sainsbury's and Asda.
---
American retailer Walmart signed an agreement to deliver products to consumers through Google Assistant from this month, marking its entry in the voice shopping segment.
Using the service, shoppers will be able to build a basket of previously purchased items.
To that effect, the retailer is planning to integrate its Easy Reorder feature into the Google Express shopping service.
---
American department store chain Macy's is embarking on a programme aimed at restructuring its merchandising operations, resulting in 100 job cuts.
The company also intends to enhance its consumer insight and data analytics capabilities in an attempt to improve its performance.
Macy's expects one-time costs between $20m and $25m towards the implementation of the programme. The costs are to be booked in the third quarter of this year.
---
Indian online retailer Flipkart unveiled a new programme that provides sellers with access to buyers in more than 190 countries.
The 'Flipkart Global' service is expected to leverage the export network of company subsidiary eBay India.
Through the initiative, India-based sellers are expected to reach out to more than 171 million active customers of eBay worldwide.
---
Mobile phone manufacturer Motorola is to open more than 50 offline retail stores across India during the current fiscal year in order to enhance sales.
The openings will take place across metros and Tier I cities in an effort to expand the company's customer base in the country.
Motorola Mobility India managing director Sudhin Mathur was quoted by PTI as saying: "These stores, we call them hubs, will be set up across metros and Tier I cities."
---
Chinese retail company Suning Holdings Group signed a memorandum of understanding (MoU) with grocery distribution and marketing firm Metcash to provide Australian and New Zealand products to Chinese consumers.
Under the terms of the MoU, the parties will jointly distribute the products sourced by Metcash to both online and offline channels.
The agreement will also enable Metcash to leverage Suning's position in the region.
---
Furniture retailer IKEA is set to invest MYR908m ($212m) into establishing a regional distribution and supply chain centre in Malaysia.
The proposed 100,000m² facility is expected to house 9,500 stock-keeping units (SKUs) worth MYR6.6bn ($1.54bn) per annum and will be used to cater to the needs of Association of Southeast Asian Nations (ASEAN) markets.
Using integrated information and communications technology (ICT) systems and automation, the specialised warehouse intends to reduce labour dependency and optimise its inventory management processes.
---
UK online fashion retailer ASOS signed an agreement to open a new e-commerce fulfilment centre in Union City, Georgia, to improve sales in the US market.
Operations at the ten-million unit capacity facility are expected to commence late next year.
The retailer aims to use the warehouse to improve customer proposition by providing more cost-effective, flexible delivery options.
---
British footwear retailer Jones Bootmaker closed nine stores following a business review.
The latest move of store closures comes after 25 locations were shut down earlier this year following winding-up orders from the company's creditors.
Established in 1857, the high-street retailer was acquired by private equity firm Endless for £11m in March, as part of a rescue deal.