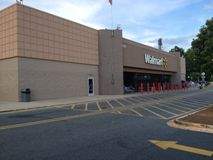 Walmart -top" class="fullwidth" src="https://www.retail-insight-network.com/wp-content/uploads/image-digitalinsightresearch/Active/2016Q3/2.NRI/Retail/News/Core News/Sep_16/Sept_16/Walmart-top.jpg" />
Wal-Mart Stores in talks to acquire Jet.com
Wal-Mart Stores is holding negotiations to acquire online discount retailer Jet.com, as part of its strategy to compete with Amazon.
This purchase will enable Wal-Mart to enhance its e-commerce efforts as it aims to go beyond its offline stores and access online channels to achieve fast-paced growth.
The financial details about the acquisition have not yet been disclosed, but a source familiar with the matter told The Wall Street Journal that it could be worth up to $3bn.
Dollar Tree -copy" class="thirdleft" src="https://www.retail-insight-network.com/wp-content/uploads/image-digitalinsightresearch/Active/2016Q3/2.NRI/Retail/News/Core News/Sep_16/Sept_16/Dollar Tree-copy.jpg" />
North American discount variety stores operator Dollar Tree is planning to cut 370 positions at its Family Dollar store support centre in Matthews, North Carolina, the US.
Including 100 vacant posts, the job cut is the result of the company's ongoing efforts to incorporate its support functions through a shared services model.
In relation to the restructure, Dollar Tree will incur approximately $6m in pre-tax expenses during the current fiscal year.
Dollar Tree chief executive officer Bob Sasser said: "This announcement represents another step in the process of integrating our two large organisations.
IKEA -copy.jpg" class="thirdright" src="https://www.retail-insight-network.com/wp-content/uploads/image-digitalinsightresearch/Active/2016Q3/2.NRI/Retail/News/Core News/Sep_16/Sept_16/IKEA-copy.jpg" />
Swedish home furnishings retailer IKEA plans to open an outlet in Columbus, Ohio, US, by next year.
It will be a 354,000ft² outlet with1,200 parking spaces.
It is being built on 33 acres at the northeastern corner of Interstate-71 and Gemini Place in the Polaris Centers of Commerce development, approximately 15 miles north of downtown Columbus.
The closest IKEA stores to Columbus are located at West Chester, Ohio, Pittsburgh, Pennsylvania and Canton, Michigan, or online at IKEA-USA.com.
IKEA US president Lars Petersson said: "We hope to be enclosed before the New Year, and cannot wait to begin transforming the building's interior to look like an IKEA store as well."
UK supermarket chain Sainsbury's intends to sell twice the number of products it currently sells in China as it expands a trial with Alibaba's Tmall online marketplace.
It aims to sell 100 products such as tea bags, pasta, olive oil and coffee, reported The Guardian.
Sainsbury's chief financial officer John Rogers was quoted by the publication as saying: "Chinese online shoppers are increasingly demanding high-quality international products. Many customers also want to replicate tastes and occasions that they have enjoyed or heard about through international travel.
Amazon is planning to open a new fulfillment centre in Monee, Illinois, US.
Spread across approximately 850,000ft², the new fulfillment centre will be used to pick, pack and ship small items to customers such as books, electronics and consumer goods.
Amazon North America operations vice-president Akash Chauhan said: "We place our fulfillment centres close to customers to provide the fastest possible delivery times, and the growth in Illinois is directly tied to our increasing customer demand.
US-based convenience store operator Sheetz announced the opening of three stores in three states this week.
It opened a new outlet in Morrisville, North Carolina, on 30 August, another will open today at Galax, Virginia, while the third outlet will open at Parma in Ohio on 1 September.
The Morrisville outlet is located on 1019 Morrisville Parkway, while the Galax outlet is located at 1084 E. Stuart Drive Galax. The Parma outlet is located at 5795 West 130th Street.
These stores will offer Sheetz' traditional Made-to-Order selections, sandwiches and salads, prepared food and bakery items and Sheetz Bros. Coffee offerings.
Independent convenience store operator Alimentation Couche-Tard signed an agreement to purchase 53 sites held by American General Investments and North American Financial Group.
Completed through an wholly owned indirect subsidiary of Couche-Tard , financial details of the transaction have not been disclosed by both the companies.
Subject to the standard regulatory approvals and closing conditions, the transaction is scheduled to be closed in the third quarter of Couche-Tard's 2017 fiscal year.
UK-based multinational grocery and general merchandise retailer Tesco announced the divestment of its Euphorium bakery business.
The divestment decision is part of a plan by Tesco CEO Dave Lewis to focus on the sales of its supermarket business.
Financial details of the transaction have not been divulged by both the companies.
Mood Media launched Mood Mix Pro with an add-on Social Mix feature, which is a new music service designed to provide a level of interactivity with customers.
Firms with Social Mix can open up engagement and interaction with their customers and employees, by enabling in-store customers to view the live song line-up for the business location and then choose the tracks they want to hear next, with the most popular songs rising to the top.
Mood Media global chief product officer and executive vice-president of local sales David Van Epps said: "Music can communicate the heart and soul of a brand, but there is no one-size-fits-all solution for businesses.
"It's no secret the connected generation is causing profound shifts in the ways retailers and businesses engage with customers.
Mitre 10 to buy Home Timber & Hardware Group for $125m
Australian wholesale distribution and marketing company Metcash entered an agreement with Hydrox Brands to acquire 100% of the Home Timber & Hardware Group (HTH ) for A$165m ($125m).
To be completed through Metcash subsidiary Mitre 10 , the acquisition will be funded through a combination of equity and debt comprising a fully underwritten institutional placement of A$80m ($60.8m) and A$85m ($64.6m) in debt to be drawn from existing facilities.
Metcash Group CEO Ian Morrice said: "Both Mitre 10 and HTH are passionate about supporting independent retailers. The combination of the two businesses will mean that Metcash's hardware business will have a turnover of A$2bn ($1.5bn)."