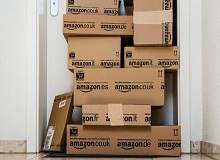 Tesco announced the sale of its Dobbies Garden Centres unit to an investor group led by Midlothian Capital Partners and Hattington Capital, for £217m in cash.
Representing the entire share capital of Dobbies Garden Centres, the proceeds from the sale will be used by Tesco for general corporate purposes.
Tesco claimed that since its acquisition of Dobbies Garden Centres in 2007, the unit became the UK's second largest specialist garden centre retailer, operating 35 outlets across Scotland, England and Northern Ireland.
Tesco chief executive Dave Lewis said: "Through their hard work and dedication to customer service, Dobbies colleagues have built a great business, and I would like to thank them for everything they have done."
US-based Amazon launched its AmazonFresh food delivery service in London, as part of its strategy to boost its UK operations.
This move is expected to put pressure on supermarket chains such as Tesco, Sainsbury's and Wal-Mart's Asda.
Amazon will provide same-day deliveries to its Prime members on 130,000 grocery products, including fresh and frozen items, reported Reuters.
The delivery service will be initially introduced in around 70 locations across central and eastern parts of London.
Orders placed before 1pm will be delivered to customers by 11pm, and plan to make use of medium-sized external vehicles to deliver products.
UAE-based retail chain LuLu Group opened its first outlet in Malaysia as part of its plans to consolidate its retail presence in the Far East.
Located in the CapSquare, Jalan Munshi, Kuala Lumpur, the 250,000ft² hypermarket is spread in three levels and offers from grocery and supermarkets products to fashion, household and latest electronics and gadgets.
LuLu recently announced its plans to invest $300m as part of its expansion strategy and proposes to open ten hypermarkets in the country by 2021.
Apart from these planned hypermarkets, LuLu plans another $500m investment to set up a shopping mall in Malaysia.
Hong Kong-based company ePayWeb Asia acquired a 10% stake in an upcoming online shopping mall, AW Virtual Mall, with a $100m investment.
Providing online shopping experience, AW Virtual Mall is predicted to have more than three million independent stores and over one billion shoppers a day over the next four years.
This mall will enable online shoppers to find items at the best prices available by taking a picture of it and the mall will bring the product to them.
Online store owners will be immediately alerted if they have the product based on a visual search, and they can bid with the best price on the item.
Walmart opened a supercentre in Memphis, Tennessee, US.
The store stocks an assortment of fresh groceries and general merchandise, as well as features a full pharmacy and fuel station.
It also offers a free store pick-up service to provide an easy way to shop products on Walmart.com, with several items available for pick-up the same day.
The approximately 187,000ft² outlet offers electronics, furniture, automotive, sporting goods, home improvement, apparel and toys.
Hypermarket chain Auchan opened a branch in Dushanbe, Tajikistan, with financing support from the European Bank for Reconstruction and Development (EBRD).
The 5,000m² hypermarket will be operated by Schiever Tajikistan, a subsidiary of the French Schiever Group that which holds the Auchan franchise in the country.
Tajik President Emomali Rahmon inaugurated the Auchan hypermarket.
Schiever Tajikistan general manager Frédéric Lobbé said: "This opening represents a revolution for Tajikistan. Our Auchan hypermarket will be a popular store for everyone, offering a large choice of quality products at affordable prices. It is going to improve the country's food security."
This is the first Auchan hypermarket in Central Asia.
Italian supermarket Iper deployed NCR Retail solutions at its new store in Milan, offering an engaging and time-effective shopping experience to its customers.
The 9,000m² hypermarket is located at Il Centro in Arese, which is one of the largest shopping centres in Europe.
It is equipped with a range of NCR hardware and software that automates the checkout services, thereby offering customers the choice of self-service or assisted checkout.
Iper has chosen the NCR RealPOS XR7 systems, which will provide its cashiers with a workstation that combines ergonomics, aesthetics and operational efficiency.
BT secured a three-year contract to digitally transform the malls of Gallerie Commerciali Italia to enhance experiences for shoppers.
Gallerie Commerciali Italia owns or operates 43 shopping centres and six retail parks across Italy.
According to the contract terms, BT will provide a range of ICT infrastructure services, customer relationship management (CRM) and in-store solutions.
This project will involve a range of in-store multi-sensory solutions, involving sight, sound, smell and touch, which is expected to change how customers and retailers interact within stores.
For the digital transformation project, BT will offer new ways to engage and communicate with customers with the use of smartscreens, mobile devices and in-store radio, as well as scent diffusion.
BT will also provide fixed and wireless connectivity capabilities.
The North American Retail Hardware Association (NRHA) partnered with Payment Alliance International (PAI) to supply independent home improvement retailers with credit card processing and payment services.
A provider of electronic payment processing solutions, PAI serves more than 70,000 ATMs and 85,000 retail businesses. It offers a variety of payment solutions to these entities.
PAI senior vice-president Krista Lowery said: "NRHA members can now tap into cutting-edge payment technologies and services, like EMV chip card processing, e-commerce integration for in-store pickup or shipped orders, and line-busting mobile checkout to lower operating costs, increase profits and enhance the consumer buying experience."
Omnichannel speciality menswear retailer Destination XL Group (DXL) is implementing NGC Software's EZ-Ship Scan/Pack solution.
NGC Software is a provider of fashion PLM, supply chain management and apparel ERP solutions.
DXL will use EZ-Ship to reduce chargebacks and packing errors by authenticating the contents of each carton and shipment sent from its factories.
The retailer intends to roll out EZ-Ship, a factory-level scan/pack solution with electronic data exchange (EDI), at around 12 locations.