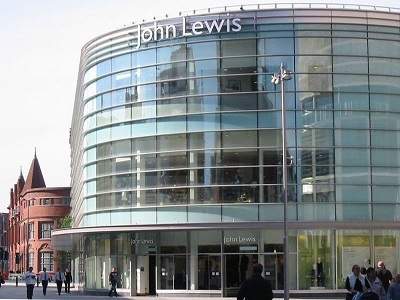 The US Supreme Court ordered a re-examination of a ruling that upheld a New York law barring retailers from imposing surcharges on credit card purchases.
The court ruled that free speech rights under the First Amendment should be considered when determining the way merchants show consumers credit card swipe fees.
The case was also sent back to the New York-based 2nd US Circuit Court of Appeals for reconsideration.
National Payments Corporation of India (NPCI) launched a new in-store payment solution, which enables customers to pay with their unified payments interface (UPI) apps at any standard POS terminal using a QR code.
The new UPI payment facility is currently live in more than 200 Reliance Retail stores in Mumbai across formats such as Reliance Fresh, Reliance Smart, Reliance Digital, Reliance Trends, and Reliance Footprint.
The feature will eventually be launched across all Reliance retail stores across India.
Amazon signed an agreement to acquire Middle Eastern retailer SOUQ.com.
By joining the Amazon portfolio, SOUQ.com will be able to continue and bring more products to customers worldwide.
The acquisition is subject to closing conditions and slated for completion this year.
US-based retailer Macy's signed an agreement with G-III Apparel Group to serve as the exclusive US department store for DKNY women's apparel and accessories from next February.
G-III Apparel manufactures and distributes clothing and accessories under licensed, owned and private label brands.
Under the terms of the agreement, Macy's stores and website will carry DKNY women's apparel, handbags and shoes, as well as outerwear and swimwear for both men and women.
US-based video game and consumer electronics retailer GameStop announced plans to close between 2% and 3% of its global store footprint this year, which represents at least 150 outlets.
The company's latest move follows increasing competition and digital sales.
GameStop also expects to open 35 new collectibles stores worldwide and 65 new technology brand stores.
US-based retail technology company Boomerang Commerce released its new lifecycle performance management (LPM) application for retailers.
Boomerang's new LPM application will help merchants to predict future challenges, and forecast demand and performance.
Using artificial intelligence, the application recommends actions to mitigate performance risks, and enables merchants and planners see the predicted outcome of their actions.
Swedish non-food retailer Granngården selected Tieto as its partner to create a new solution for its e-commerce and omnichannel operations.
A specialist in gardening, animals and agriculture products, the company will use the solution to lay the basis for online revenue growth.
Granngården has been using SAP Hybris for many years, and now selected Tieto to stabilise and renew its systems in a bid to increase sales.
Supermarket chain Whole Foods Market announced its plans for a new sourcing policy to meet sustainability and traceability requirements and reduce overfishing and bycatch, by next January.
The new policy includes for canned tuna items sold in the grocery and prepared foods departments.
Whole Foods Market is claimed to be the first national retailer to create stringent standards for canned tuna, which is among the three most consumed seafood items in the US.
UK department store chain John Lewis is set to invest £4m in a new customer service initiative, which will be implemented in 20 of its shops.
The investment is aimed at bolstering the company's omni-channel customer experience, and will see 8,000 shop floor partners receive an iPhone loaded with a dedicated 'Partner App'.
The app was designed and built by John Lewis's in-house online team, and will enable the partners to help customers with information about products and place orders, as well as check stock availability both in store and at the company's Milton Keynes warehouse.
India-based e-commerce firm Flipkart deployed global technology company Pitney Bowes' automated parcel sorting system TrueSort and automated data capture system OneSort for the management of its parcel shipments.
The TrueSort system processes a combination of parcels, poly-wrap bags, magazines and flats.
Equipped with Pitney's Business Logic Processing (BLP) software, the flexible design of TrueSort allows businesses to customise and expand their sorting solution, as well as reduce costs.