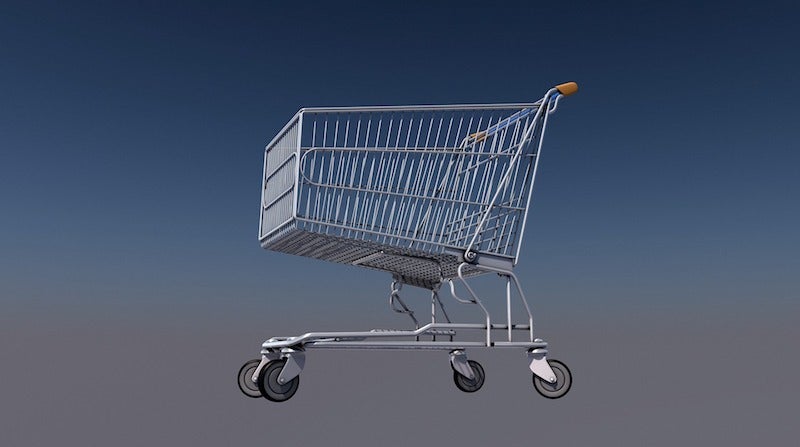 Food retail innovation trends
From train station food lockers to food trend and taste prediction software, Retail Insight Network looks at five leading trends in food retail innovation, using insights from London Food Tech Week 2019.
Free Report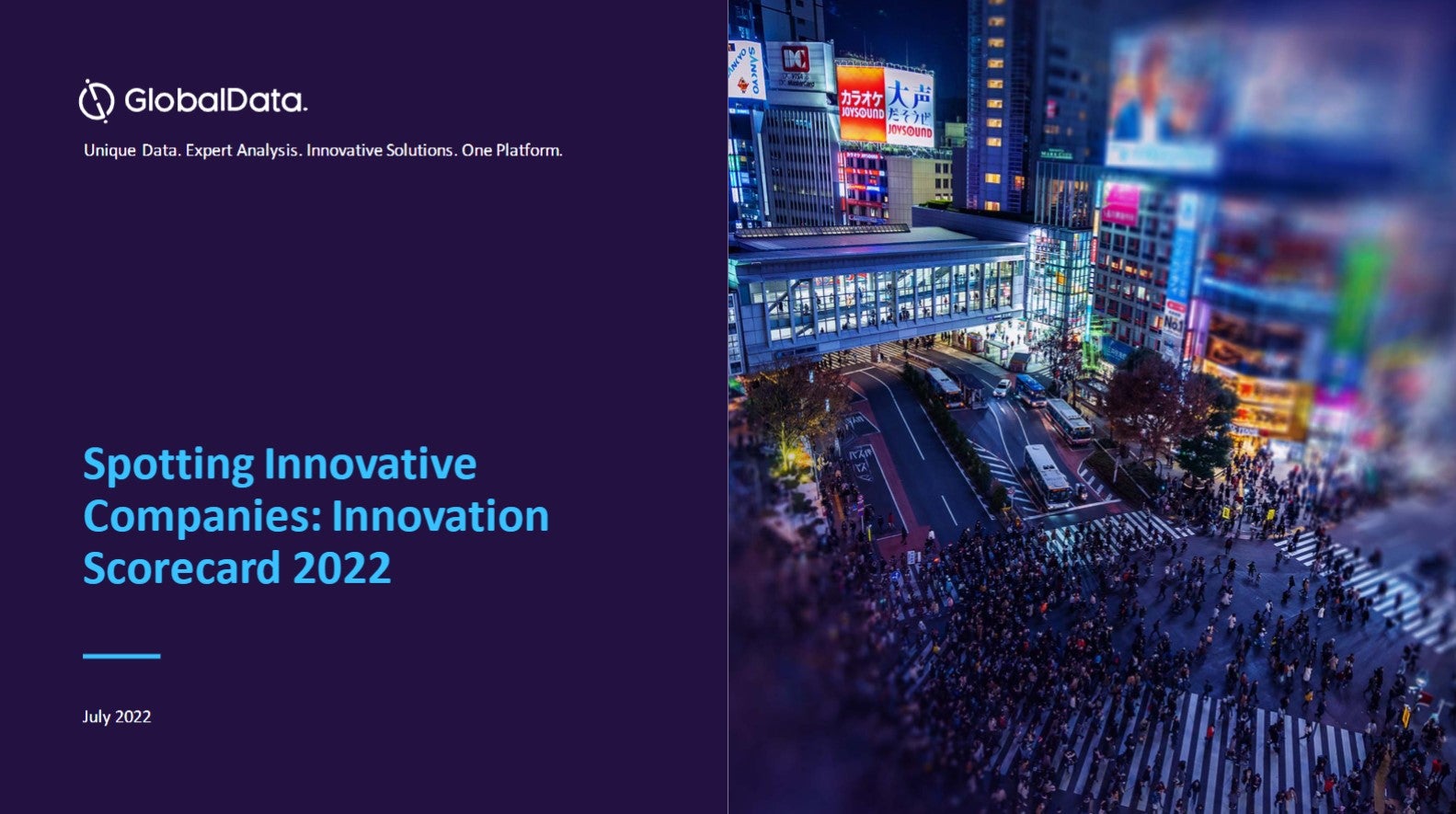 Spot leading innovative companies with GlobalData's Innovation Scorecard
Innovation remains a necessity in a disruptive ecosystem, as continuous innovation allows companies to adapt, evolve, and grow through disruption. Using our in-house alternative datasets, we are excited to launch GlobalData's
Innovation Scorecard.
This scorecard will allow clients to rank 3,500+ companies on their innovation activity, impact, and disruptive potential across geography, sector, and theme. The scorecard provides a data-driven framework to rank leading companies on the potential of their intellectual property (IP) portfolio. GlobalData's Innovation Scorecard focuses not only on the activity of innovation in the organization but also on its impact and disruptive potential using the
3I framework
: Intensity, Impact, and Ingenuity. The tool helps clients to identify the most innovative companies that are disruptive leaders and challengers and can create alpha for their portfolio using the insights driven by 19+ high-value KPIs. Download our report to find out more about this innovative tool. Key findings derived from this tool include:
Alphabet, Tencent, and Qualcomm are the top three innovative companies in the last 10 years
The scorecard finds Technology & Communications and Pharma & Healthcare as the two main sectors driving innovation
Loreal placed as 'Disruptive Leader' in the Consumer sector, while Revlon has been identified as a traditional laggard
Companies such as Etsy and H&M are challenging retail 'Disruptive Leaders' Amazon and Walmart
by GlobalData
1) On-demand food retail
With modern society demanding instant gratification, consumer expectations continue to grow with many wanting to purchase items quickly and conveniently without any disruptions to daily life. One food retail innovation within the on-demand food retail sector which will continue to grow in popularity is food lockers or pods.
Self-service solutions company Keuken builds and sells food pods for train stations, takeaway restaurants, supermarkets, highway services, offices, airports, and meal-kit and food delivery companies. The company also creates cloud-based software for retailers and provides training for staff on how to manage the pods.
Driverless grocery stores, such as Robomart, are also predicted to grow, for on-demand food retail, following the interest in autonomous grocery delivery services.
Keuken pods are tailored for the food industry, providing heated, cooled or ambient temperature holding spaces for delivery via contactless purchase, QR code or API connected software. pic.twitter.com/S72XaGhms9

— YFood (@yfood_) October 11, 2018
2) In-store experiences
Although online food retail growth shows no sign of slowing, the world of brick-and-mortar continues to be the foundation of the retail sector. And due to many physical store chains suffering, retailers are beginning to build their physical retail spaces into technology-focused experiences.
One food retail innovation set to transform grocery is BreadBot. Specifically designed for grocery stores, BreadBot is an automated bread maker that can produce up to ten loaves an hour. The bot is transparent, allowing customers to see how their bread is made. It features an auto-start and stop function, allowing for bread making to be scheduled up to three hours before store opening. It is self-cleaning, only requiring a surface wipe down by employees, and communicates help messages for employees to handle without distraction.
Another company changing in-store food experiences is Karma. The Swedish company provides a solution for physical food outlets, such as restaurants, cafes, bakeries and supermarkets, to sell surplus food to consumers, for half the price, via an app. Once purchased, customers are required to pick up their food in-store, under the requested time-frame given by the retailer. Too Good To Go offers a similar service in the UK.
Other companies are offering immersive technology-focused in-store retail experiences. These include CoolHobo, which supplies augmented reality and virtual reality (VR), Sensei and Qudini, which offer online booking and queuing, Orient, which provides in-store GPS, Looxid Labs, which develops VR-powered emotion recognition, eye movement and brain analysis, and Pavegen, which makes smart city technology that creates high consumer engagement by converting footsteps into energy, data and rewards.
We're at @yfood_ Tech Week showcasing the @Electrolux x Karma smart fridge. Come say hi! 👋 pic.twitter.com/XiBgtF1vEN

— Karma • Save food with a tap (@YourKarmaApp) May 22, 2019
3) Efficiency and control
Food waste is another growing concern for retail. Many grocery retailers are beginning to implement techniques and partner with sustainable brands in order to help tackle the issue. Not only is food waste an environmental issue, but it is also an economic issue due to retailers losing profits over wasted produce. However, there are many technology companies working to eliminate both these issues.
Shelf Engine is an intelligent forecasting company, which uses artificial intelligence (AI) to predict and manage the orders of highly perishable items. Shelf Engine states that by implementing its software, retailers can see their sales increase by minimising out-of-stocks and prevent overstocking, which leads to spoilage.
Another company helping reduce food waste and help retailers with pricing is Wasteless. The world's first machine-learning solution with real-time tracking, Wasteless allows grocers to offer customers dynamic pricing based on a product's expiration date. The company says this Reinforcement Learning solution allows its engine to adapt quickly to how consumers respond to dynamic pricing, ultimately allowing retailers to sell better, decrease waste and decrease out-of-stocks.
The UN Food & Agriculture Organization (@FAO) estimates that 1/3 of all food the world produces is lost or wasted—and our intelligent forecasting isn't the only thing helping to reverse the trend.

Check out these 12 food-saving products, tech & practices. https://t.co/g6QBcnCJPN

— Shelf Engine (@ShelfEngine) April 29, 2019
4) Data analysis and prediction
Technology solutions are driven by data, and it is increasingly necessary for food retailers to use it well to remain at the forefront of the industry. One aspect of this developing trend is the importance of helping retailers know what consumers want and helping them to shop better.
Taste prediction and food trends companySpoonshot uses food science and AI to predict consumer tastes and food trends to help retailers stay ahead, tailor personalised recommendations and manage real-time guest experiences.
 Additionally, food analysis software, such as that offered byUK-based data companyTellspec, is predicted to take the food retail sector to another level. Using cloud-based spectroscopy solutions, Tellspec delivers food safety tools across the complete food supply chain, from supplying information on how ripe a fruit is to sharing if a meat product is still safe to consume.
Some weird #foodtrends to look out in 2019. First on the list is Mushroom Coffee, the beverage gives you enduring energy without jitters and uneasiness that coffee causes. A better alternative to regular coffee? Let's watch-out #foodtrends #foodtech #AI

— Spoonshot (@spoonshotx) March 13, 2019
5) Multi-channel disruption
 To help improve customer engagement many food retailers have upped the stakes in their multi-channel disruption methods. Trends such as the subscription economy and personalised food shoppingare taking the food retail sector by storm.
Companies such as Gousto and Hello Fresh have tapped into the UK grocery subscription market, gaining traction with consumers for their convenience, waste-free nature and recipe options.
Northfork is a Swedish personalised shop-by-recipe platform for grocery retailers. The company enables grocery retailers to help customers discover new recipes, shop smarter and increase their revenue.
Northfork is one of the most innovative #foodtech companies according to @t2bLimited #groceryshopping #recipeshopping #shopbyrecipe pic.twitter.com/hoJGRzfhzU

— Northfork (@NorthforkAi) April 4, 2018
Free Report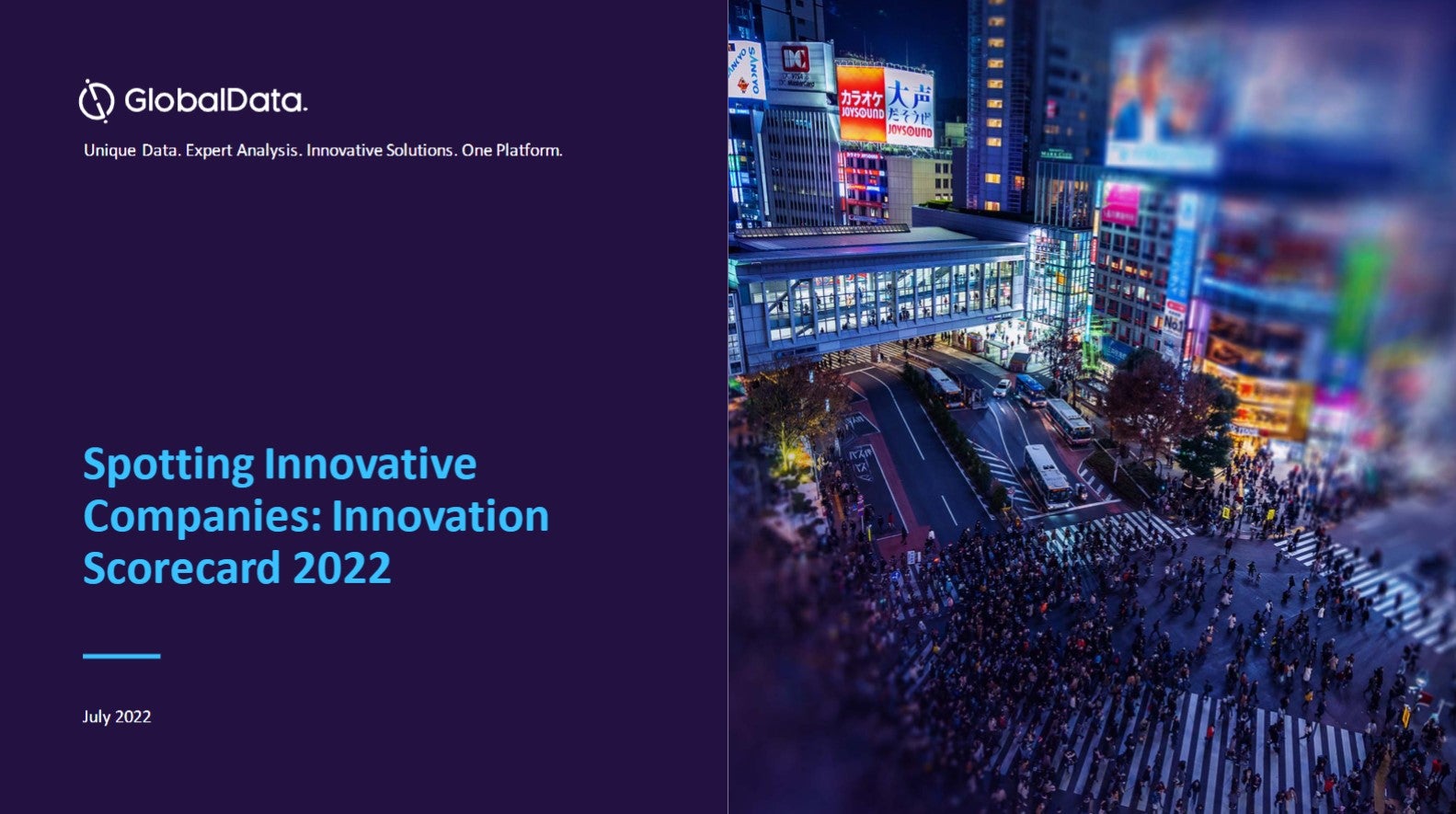 Spot leading innovative companies with GlobalData's Innovation Scorecard
Innovation remains a necessity in a disruptive ecosystem, as continuous innovation allows companies to adapt, evolve, and grow through disruption. Using our in-house alternative datasets, we are excited to launch GlobalData's
Innovation Scorecard.
This scorecard will allow clients to rank 3,500+ companies on their innovation activity, impact, and disruptive potential across geography, sector, and theme. The scorecard provides a data-driven framework to rank leading companies on the potential of their intellectual property (IP) portfolio. GlobalData's Innovation Scorecard focuses not only on the activity of innovation in the organization but also on its impact and disruptive potential using the
3I framework
: Intensity, Impact, and Ingenuity. The tool helps clients to identify the most innovative companies that are disruptive leaders and challengers and can create alpha for their portfolio using the insights driven by 19+ high-value KPIs. Download our report to find out more about this innovative tool. Key findings derived from this tool include:
Alphabet, Tencent, and Qualcomm are the top three innovative companies in the last 10 years
The scorecard finds Technology & Communications and Pharma & Healthcare as the two main sectors driving innovation
Loreal placed as 'Disruptive Leader' in the Consumer sector, while Revlon has been identified as a traditional laggard
Companies such as Etsy and H&M are challenging retail 'Disruptive Leaders' Amazon and Walmart
by GlobalData