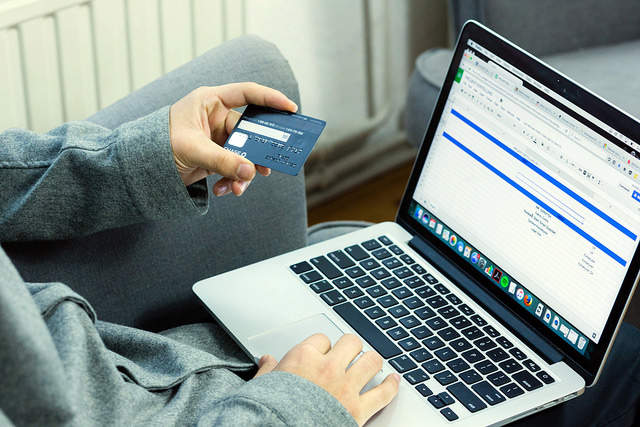 In 2017, 6000 UK and 7000 US outlets closed doors, with many more expected to follow in 2018. In the UK, Marks & Spencer recently announced that it will be closing 100 high-street stores by 2022 to focus on selling its products online. And this shift isn't confined to retailers – 380 estate agents and 1000 high street banks have also closed their physical sites in the last two years.
The level of uncertainty caused by economic and political factors like Brexit, heavy discounting by rivals and investment in new stores and IT, has had a huge negative effect on another large British retailer, John Lewis, who reported 99 percent fall in profits in the first half of 2018.
So, how can retailers turn this dramatic change into a positive thing for their business, while also offering new and compelling brand experiences to their customers? Here are three things which they can do:
1. Adapt to the social and cultural shift in consumer behaviour and interests.
We live in times where the customer is in control – research from Eventbrite suggests that 78 percent of millennials would choose to spend money on experiences and events, like holidays, concerts and family activities, over buying and owning material products.
Therefore, brands need to think about how to engage with them through experiences beyond the product, like subscription or on-demand models or deliver brand experiences in compelling ways like through augmented reality (AR), while providing a consistent customer experience. Consumers live in the moment and now expect brands to make their lives easier through services.
Cosmetic brands like Sephora and L'Oreal are already a great example of this, allowing consumers to see what certain products might look like on their face using the technology. And clothing brands like Timberland and Topshop have repurposed the technology for in-store uses – they have installed AR mirrors which allow customers to try clothes on without having to step foot into the fitting room or even in store. Being able to integrate this experience into the consumer's online profile will also encourage greater interaction and overall spend with the brand.
Toyota , the automaker, is attempting to transform the future of retail by making mobile commerce apply to stores, not just devices. At the heart of its idea is an electric, self-driving vehicle, called "e-Palette", which is meant to open up opportunities for businesses to provide the convenience of localised on-demand services and can be customised and branded according to the products and services on offer. The "e-Palette" can be used for everything from shuttle busses and deliveries vehicles to movable shoe shops that customers can call when they want to try on new shoes. By allowing businesses to tailor each "e-Palette" to suit their specific needs the automaker is enabling them to deliver custom, local and on-demand experiences despite using the same shell.
2. Invest into your digital presence to combat the economic and political factors affecting both retailers and consumers.
A host of economic and political factors seen as a result of Brexit, including a fall in the value of sterling, flat wages and the rising cost of living, are causing uncertainty and have contributed to a reduction in spend on the high street. What is more, an increase in overheads such as rent has made it less affordable for retailers to maintain a high street presence. So, brands need to be thinking about investing in their online presence and use their physical retail space as an extension of this experience.
Physical stores still serve an indispensable role as part of the consumer journey and should be enhanced through data-driven technology and personalised services. Even if they are less effective as a site for commerce, they can serve a powerful purpose for the brand and customer experience. Topshop is a great example of a retailer that's using effectively (and in harmony) it's digital and physical properties.
It provides a true cross-channel experience for its audience – with click & collect, free Wi-Fi in store and a social-enabled ecommerce app with barcode scanner. Last year, Topshop marked the summer season with a virtual reality (VR) experience in its Oxford Street flagship store – a VR waterslide, as part of an 'interactive pool scene' displayed in the store's windows, which contained Topshop-themed surprises for its customers.
3. Make the data value exchange worthwhile for your customers.
Today, technology has become a key part in all aspects of our lives, changing the way we shop, bank, travel, etc. In fact, according to a study by digital payment company Cayan , an estimated 40 percent of millennials declare they would buy everything online if they could. But when purchasing online, customers expect relevant and valuable interactions from the businesses they spend their money with. They're willing to share information about themselves in return for these interactions, but the threshold for this so-called 'data-value exchange' is high. Brands need to make sure they're using the data effectively and giving each individual customer an experience that makes that trade off valuable to them.
Good personalisation provides benefits not just for the customer, but for the retailer too. For example, Denmark's largest supermarket – Nemlig, partnered with Sitecore to offer relevant, inspiring and 100% personalised experiences. The new Nemlig.com website personalises the home page, category pages and search results based on customers' previous preferences and buying history. Being able to offer this to its customers, resulted in 55 percent increase in site visitors and 28 percent increase in turnover for Nemlig.
As we can see, some retailers are already turning the 'retail apocalypse' into a positive opportunity for their business. Others could easily follow by embracing those three key steps: adapt to the changing consumer landscape to become more customer-centric; invest into your digital presence; and make sure the experience you provide is consistent across all channels.