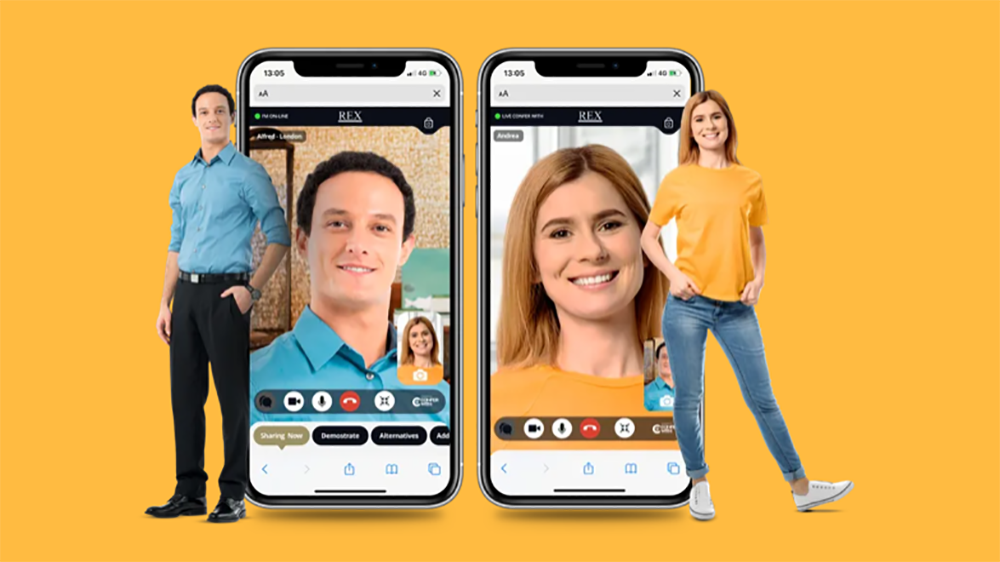 Fuelled by global lockdowns and a fierce increase in digital expenditure, the retail landscape has undergone tremendous changes. Retailers who were once stagnant in adopting digital technology to capture customers are now in a race against time to remain relevant.
According to a McKinsey report, the next ten years in retail will see some cataclysmic rifts that embrace new shopping experiences. Digital transformation will become a bedrock to deliver innovative sales channels that can be harnessed by the power of live video shopping.
Live video-shopping company Confer With staff writer Meg Bryant tells Retail Insight Network how retailers can adapt to the changing digital retail landscape by using live video shopping and why it is important to do so.
What does live video shopping mean for retailers?
In simple terms, live stream shopping offers the ability to demonstrate products to an online audience, where they can freely interact inside the experience.
To mimic in-store experiences, the expert can engage with customers via video and chat; reducing unnecessary response times associated with contact forms or live chatbots.
A subset of live stream shopping is the hyper-personalised 'one-to-one' live streams, allowing companies to adopt a more personal approach to specific customers. It closely replicates in-store experiences where the expert can deliver a VIP service, online.
Fuelling a positive online customer experience
Retailers can reinvent the customer journey and deliver fruitful experiences to meet the new demands. In a recent Harvard Business Review (HBR ) survey, 40% of respondents highlighted customer experience as a top priority for digital transformation.
Meanwhile, 84% of consumers said that being treated like a person and not a number is crucial to winning their business.
Live video shopping enables retailers to deliver a powerful online experience that places their experts at the heart of digital touchpoints. By doing so, a live video call is initiated where digital dialogue can identify the customer needs and create a highly unique experience.
This medium format is claiming its dominance in China. Social commerce, as it is otherwise known, equating to around 9% of China's e-commerce market. It is now projected to be worth 15-20%.
Live video shopping works particularly well with high-consideration items too. Customers are prone to becoming overwhelmed with information and seek websites for credible reviews and authenticity. Without a concierge page, customers are often presented with a live chatbot, which is great for tackling simple queries but lacks in more complex scenarios.
Instead, an expert can be empowered with clientele tools and insightful data to build a high-ticket basket that addresses the needs in real-time. It removes doubt from the customer and embeds an element of trust that once before was difficult to achieve.
Empowering retailers with hyper-personalisation tools
McKinsey Senior Partner, Eric Hazan, commented on the aforementioned change in retail technology: "If you don't invest in analytics, if you don't invest in personalisation, the barriers to entry that others will build will be too high".
Customers' baseline expectations of personalisation have been driven by Amazon's aggressive e-commerce scaling and highly personalised choices. According to a survey by Epsilon and GBH Insights , 80% of respondents want personalisation from retailers.
However, respondents from the World Retail Congress survey said that only 23% of consumers believe retailers are doing a sufficient job at personalisation.
Live video shopping replicates in-store interactions whereby the expert can perform a live needs-based analysis and recommend products straight from the e-commerce recommendation engine.
To harness data alongside human interactions unlocks opportunities to not only personalise the experience but also create meaningful customer relationships.
How can retailers adopt live video shopping technology?
For many retailers, what slows down digital transformation is finding the right tools to do so. In the same World Retail Congress survey, 67% of businesses admitted they do not have sufficient tools in place to execute scalable personalisation.
A further 41% said they struggled to find the ideal solution partner.  This puts pressure on retailers to identify quick-to-market solutions to match the ever-changing demand in consumer behaviour.
Live video shopping software can be integrated with an e-commerce store using headless commerce. In simple terms, headless commerce is a separation of the front end and back end of an e-commerce store.
Its architecture delivers a platform via APIs made of a back-end data model and a cloud-based infrastructure.
Developers can then use APIs to implement product feeds, shopping carts, to any device or screen. Meanwhile, the decoupled front-end allows freedom of creativity for businesses to customise the e-commerce storefront to address their business goals.
It is a fundamental shift in digital technology that empowers retailers with technology that can essentially attach itself to an e-commerce platform.
Why it's important to digitally transform your online customer experience
Retailers need to take a stance on a technology-led approach to deploy human-like online services.
While consumers are returning to physical retail at pace, it will struggle to reach pre-Covid levels. Nevertheless, during a time of social starvation, there was an awakening for consumers shopping online.
They want to receive a unique VIP service, and they want to purchase products with trust. In a world where data usage is growing more ambiguous every day, retailers need to implement innovative practices to use data effectively and efficiently.
Live video shopping can lead the way into the new era of online shopping, blending experiences to deliver an entirely new environment.