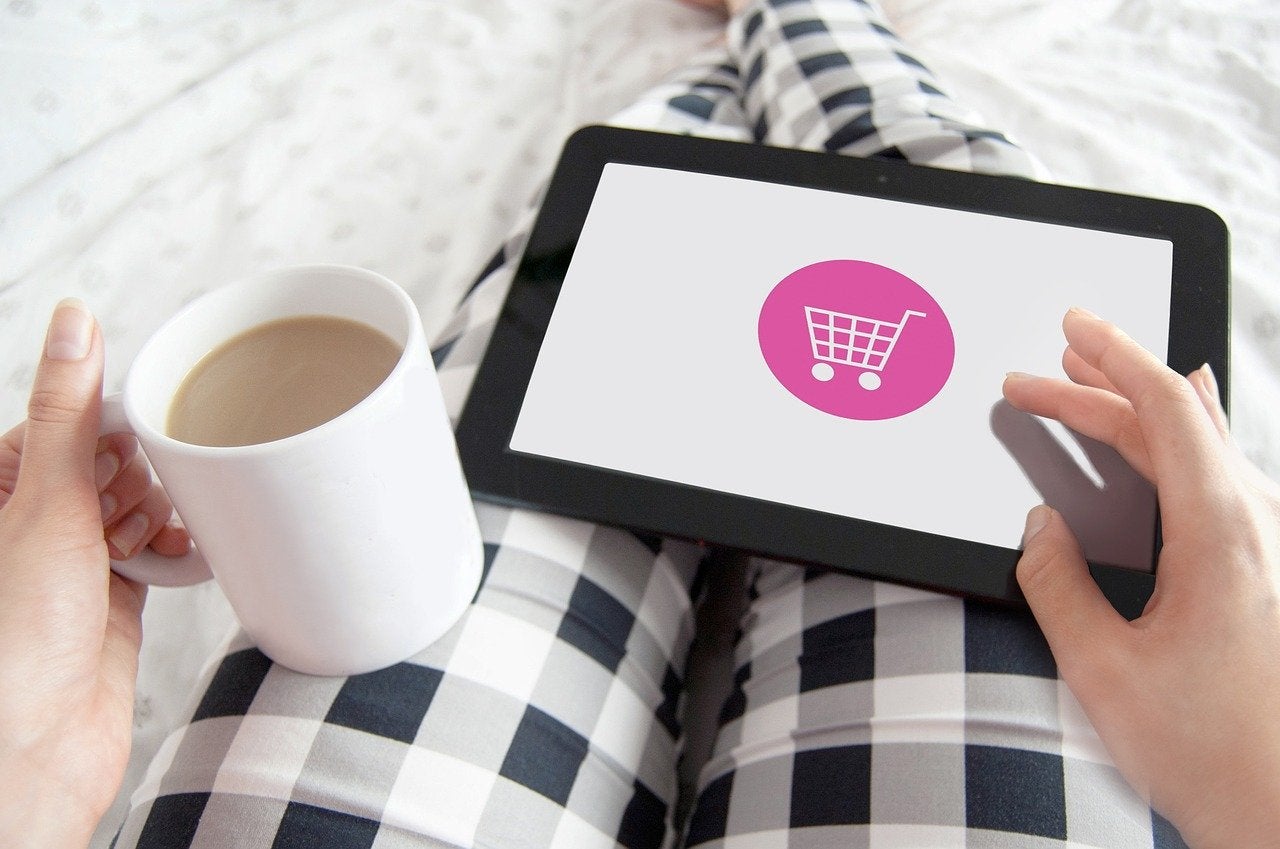 Retail Insight Network talked with retail expert and online marketplace Fruugo Chief Commercial Officer Tony Preedy about the effect that the pandemic has had on e-commerce and what the future holds for retail post-lockdown.
Jessica Paige: Tell me a bit about yourself and the work you do at Fruugo
Tony Preedy: I'm the Chief Commercial Officer for Fruugo, so I run the business day-to-day. Fruugo is an e-commerce marketplace. We sit between retailers and customers and we exist to help retailers get more business. Most of our retailers who work with us have no external export e-commerce activity but a few of them have country-specific websites. What they get when they join Fruugo, though, is the ability to publish their products in 40 countries.
We handle all of the translation, currency conversion and local marketing for them and we direct traffic in those countries to our websites where customers can buy their products and check out on our website. We sort the payments and then we send the orders to the retailer to send to the customer.
JP: How has the UK lockdown changed the way that retailers view e-commerce?
TP: For many retailers, e-commerce has become a lifeline because they've had a massive change in how they operate. Wholesalers who were selling their products through retailers are also needing to make changes. For example, one of our most successful retailers at that moment sells garden furniture and they were selling through the likes of B&Q and garden centres, then all of a sudden, the business just disappeared overnight. However, after they were able to switch their focus to fulfilling customer orders using e-commerce instead of wholesaling to multiple retailers, they have been able to generate six figures of turnover in a few weeks.
Another group affected by the lockdown is the people who were already e-commerce players. For them, the challenge has been coping with the growth in volume. Where Fruugo is concerned, our business has tripled to over 200% year on year, which means a lot of our retailers have been working with increased orders.
JP: How has e-commerce changed the way retail works?
TP: It's no secret customers are shopping online. What lockdown has done is accelerated previously big trends, so things that were already on route to happen are now happening faster. I agree with commentators that have said that it's like we've leapt forward 18 or 36 months in terms of e-commerce evolution.
Grocery is the obvious example of a category that has had a material shift towards online, some of which will erode as people return to shopping physically, but many of those people that have started home shopping for the first time will carry on with it. I think that's also true in most categories and there has definitely been a permanent shift in favour of online retailing.
The implications for retailers are that they need to quickly adjust to a new reality, become competent in e-commerce, and to use more digital channels to market rather than relying on physical channels. Marketplaces such as Fruugo is a way for them to augment or accelerate any existing e-commerce business they already have.
JP: What will happen to businesses not engaging in e-commerce?
TP: It depends on how concrete the brand is. Take Primark, when you've got consumers willing to walk past your competitors and indeed queue up outside your stores for an hour to get your products, then you know you're doing something right and that you've got a strong brand and consumer proposition. Primark is going to be okay because of those factors.
Even Primark, though, will probably transition to online. If you think back to IKEA, they said we'll never do online shopping and now they do, and shops like H&M and Zara have both talked about closing physical stores and doubling down on e-commerce. I think we're going to see more and more news like that.
On the other side of things, you see many small businesses that just don't have enough hours in the day to deal with the complexities of e-commerce, which is why marketplaces like Fruugo are a saviour to them because they're effectively a turnkey solution.
JP: How can businesses improve on their e-commerce?
TP: Traditionally, the case has been that if you are a physical retailer and you want more customers, you would open another store in order to get more eyeballs on your products through footfall. Now what's happening is a move to digital, but it's the same idea of, if you want to grow your e-commerce business, you need to put more eyeballs on your products and you need to exchange seeking growth in physical footfall with seeking growth in digital footfall.
One of the ways in which retailers can do that is by using marketplaces, who massively simplify the process of finding and transacting with customers and do so on a business model, which is usually risk-free as most marketplaces only require a fee once they bring you a customer and sale.
JP: What advice would you give to retail businesses interested in improving their e-commerce?
TP: Retail has never been a massively profitable category for the most part and the recent crisis has tipped many over the edge, but the businesses that went first were the ones that were least well developed as far as their digital marketing was concerned.
The use of marketplaces is really about diversification and spreading risk. If you have multiple channels, and one starts to go down, then chances are another one will go up and compensate. That's really the key message here.