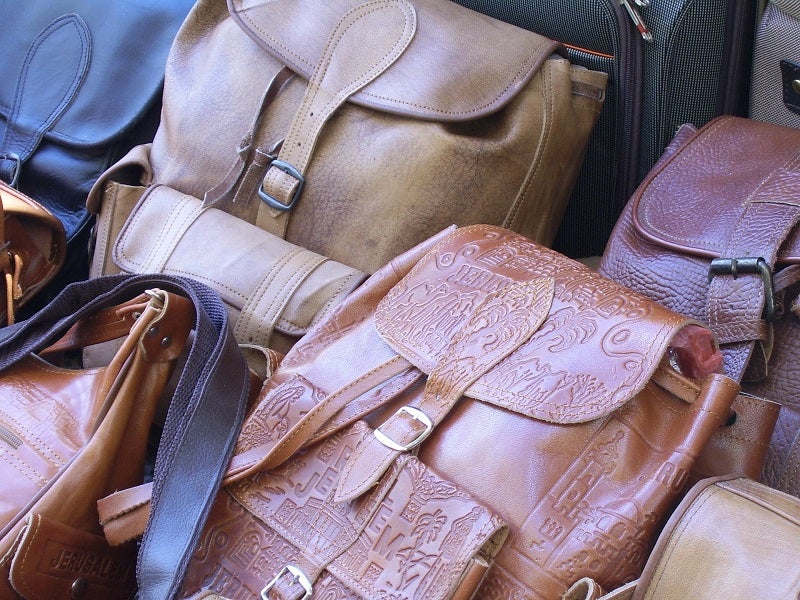 The proliferation of online shopping has indelibly boosted the counterfeit goods industry, with labourers, retailers and consumers bearing the brunt. Recently, the Organisation for Economic Co-operation and Development (OECD) found that counterfeit goods accounted for as much as 3.3% of total international trade in 2016, a 2.5% rise from 2013.
Figures taken from customs officials supporting the report showed that clothing, leather goods and IT equipment were the most frequently seized imported fake goods. In the UK, a report by Electrical Safety First highlighted that the market for fake electrical goods was estimated to be worth £1.3bn annually.
In the past, a certain segment of consumers may have seen counterfeiting as a victimless crime – a way to snag designer copycats at a fraction of the price, even if retailers and big brands miss out on the profit. However, with online shoppers increasingly being duped by fake websites and third-party listings on sites such as Amazon, eBay and Alibaba, it's clear that more and more well-meaning consumers are being cheated.
Retailers and consumers feel the strain
Retailers and consumers continue to benefit from the convenience and wide reach of the internet. However, at the same time, counterfeiters are cashing in, with copycat websites and listings of fake products that are difficult to trace back to their source.
"This [study] demonstrates very clearly that people do inadvertently make purchases that would otherwise be going to the retailer."
Brand protection firm MarkMonitor recently commissioned a survey of buying habits across 2,600 consumers across five European countries. The study found that 31% of online shoppers had unintentionally purchased fake goods, with victims primarily buying clothing (31%) and electrical items (27%).
The survey also demonstrated the negative effect of counterfeit goods on the reputation of individual brands, with 26% of consumers ceasing spending on brands and 27% warning their friends and family about them after receiving counterfeit goods.
"The thing that is quite amazing is the number of people that have actually purchased a fake online," says Charlie Abrahams, senior vice-president of brand protection and domain management at MarkMonitor. "This [study] demonstrates very clearly that people do inadvertently make purchases that would otherwise be going to the retailer or the brand owner and therefore they are losing revenue."
Counterfeiters cashing in
One issue that persists is the ease with which counterfeiters are able to use the web as a smokescreen. Charlie tells the story of an unnamed UK-based jewellery company that spent six months redesigning its website to launch over Christmas, only to find its website being hastily copied and pasted all over the internet.
"Counterfeiters are able to trick consumers with faked reviews."
"The consumer is in one country, the website is built in another country, the servers are in a third country, the goods are being shipped from somewhere else," says Abrahams. "It's just a perfect storm of where you can sell counterfeits and not get caught."
A particular distinction needs to be made between brand-specific retailers and online platforms, such as Amazon and Alibaba. Because these platforms allow third-party merchants to create accounts in a relatively unregulated environment, it's immensely difficult for the platform to track products without investing in time-consuming and expensive 'test-buy' schemes.
Moreover, counterfeiters are able to trick consumers with faked reviews; consumer watchdog Fakespot recently found that 23% of reviews for 362 different children's car seats being sold on Amazon were fake or unreliable.
How can retailers reduce the impact of counterfeit goods?
David Cole, director at online stationery retailer Pen Heaven, says there are a number of ways that retailers can help cut down on counterfeit sales online. Specifically, he says they should provide in-depth information and images related to products which counterfeiters wouldn't be able to access, as well as reassurances around warranty and after-sales procedures.
He adds that retailers should also provide a 'confident' website experience, including reviews from a legitimate partner such as Feefo, and contact information for customer service team members in order to 'be as transparent as possible'.
Online marketplaces are also investing in their own technology in a bid to combat counterfeiters. Amazon's recently unveiled Project Zero programme allows approved brands to remove counterfeit items from its online shop themselves, instead of having to submit a takedown request. Under the project, brands are also able to provide key data (e.g. logos and trademarks) to Amazon, which can then use machine learning to automatically scan its store for suspicious listings. It should be noted, however, that the initiative is still 'invite-only', with only around 500 brands added.
"Retailers could attribute unique tags to products and deploy a scalable protocol embedded in a blockchain platform."
Brand protection is also becoming an increasingly important buzz-phrase for online retail platforms, as Alibaba has discovered through its collaborative approach to the issue. Founded in January 2017, the Alibaba Anti-Counterfeiting Alliance now consists of more than 130 brands, which share industry knowledge on latest anti-counterfeiting technology, proactive monitoring, product authentication and offline enforcement. The AACA reports that criminal investigations led by members resulted in the shutdown of 524 manufacturing and distribution locations for counterfeit products in 2018.
One technology that could be particularly influential, according to two retail experts, is blockchain. Commonly seen as a solution for cryptocurrency and payments in the sphere, the concept of a digital ledger could have a lot of potential for tracking and preventing the spread of counterfeit goods.
"Most of blockchain's development around supply chain traceability and product provenance has been focused on consumer packaged goods: IBM and Walmart have taken the greatest lead there," says Aptos vice-president of retail innovation Nikki Baird. "This is about using blockchain to create a 'universal record' of product from farm to fork, basically, for supply chain security, country of origin tracking, and to speed [up] the import process."
Phil Davies is the global head of consumer products, retail and distribution at Capgemini. He says that retailers could attribute unique tags to products and deploy a scalable protocol embedded in a blockchain platform to provide a visible supply chain to suppliers, vendors, distributors, and partners.
Will self-policing have any impact?
Abrahams says that even with the best will in the world, online retail platforms will ultimately struggle to eliminate counterfeit items and sellers completely. It's a sentiment that makes sense, given that in countries such as China and India entire industries are thriving on the production of fake products, but also due to the sheer number of items being sold on these websites. A key part of MarkMonitor's brand protection strategy for retailers, he says, is ensuring that listings of fake products are made as invisible as possible.
"If you think of one of these major marketplace platforms they will have millions of stock keeping units (SKUs) on there," says Abrahams. "The number of possible fakes would be in the trillions. However much technology you've got you've got to weed through that, I think that would be difficult for them to do.
"We work very hard with our clients to try and clean the first page of Google Search for example, so that all the stuff that's on there is genuine. You can't remove counterfeits from the internet altogether but if you can remove them from the most visible parts of the internet then you've achieved a lot."
Abrahams adds that many retailers are becoming more successful at educating consumers about how to spot fake products online. Indeed, the MarkMonitor report shows that almost two thirds of respondents check the trustworthiness of websites by looking at online reviews, 43% look at the returns policy, and 39% analyse the grammar and spelling on websites.
"I think that shows that we've moved the consumer on a long way [compared to] five years ago when perhaps they just thought if it had the brand owner's logo it was a genuine product," he says.
"I think we'll continue to make progress. As I said, we'll never eliminate counterfeits. What we've got to try to do is make sure that people are seeking to buy the genuine product get to do that. That's really the best you can hope for."