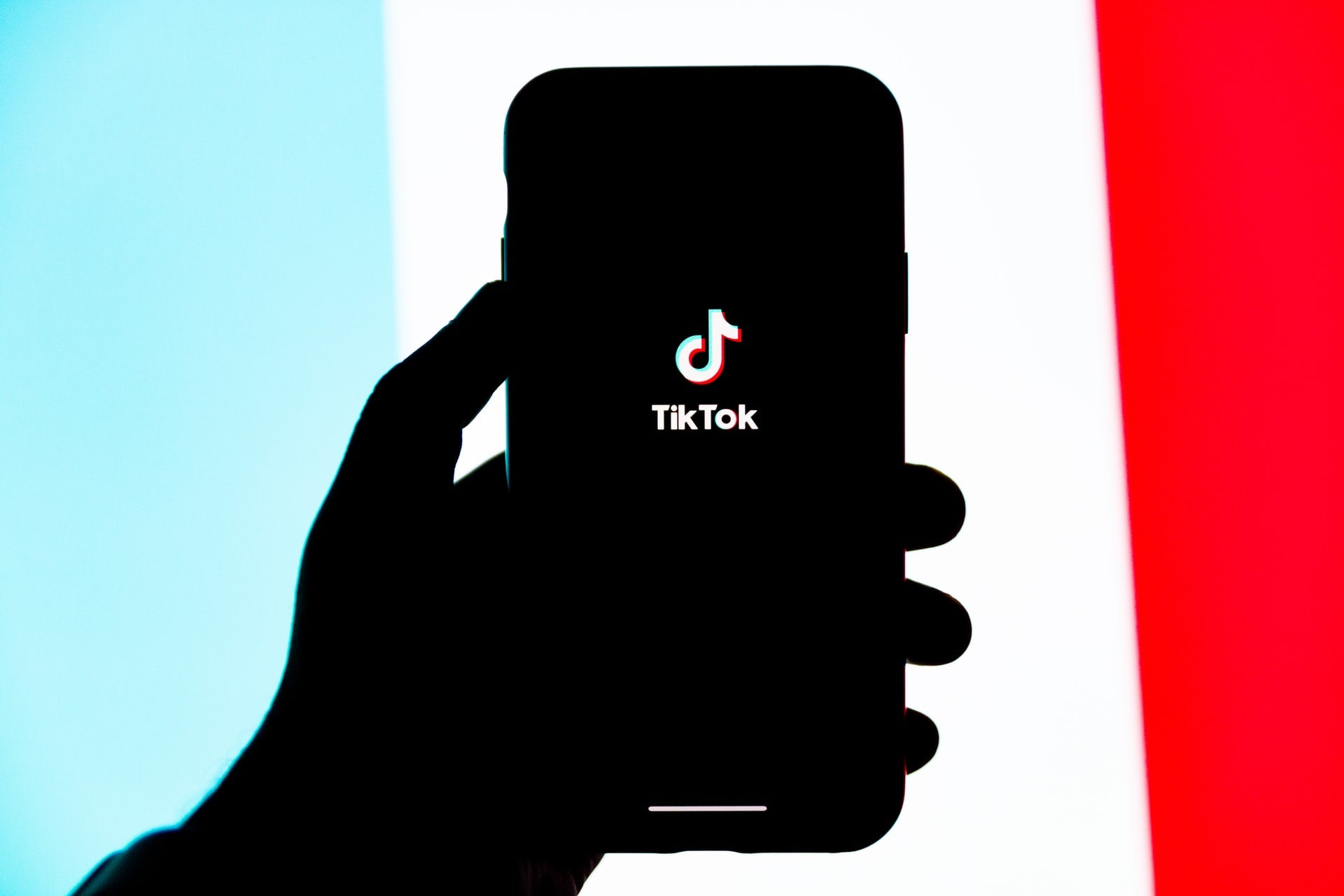 Last week, social media platform TikTok boosted its aim of becoming a shopping destination by testing ecommerce features in Europe with a select group of streetwear brands, according to news source Bloomberg .
A spokeswoman for the platform said: "TikTok has been testing and learning with ecommerce offerings and partnerships. We're excited to experiment with new commerce opportunities that enable people to discover and engage with what they love."
However, ecommerce is not new to social media and already has a significant presence across different platforms such as Facebook, Instagram , and Snapchat.
In a changing retail landscape, with ecommerce becoming a mainstream way of shopping, could social media be the next big channel for ecommerce, even eventually replacing websites such as Amazon and eBay ?
Retail Insight Network spoke with experts across the retail industry to hear their answer to the question: "Could social media become the biggest ecommerce platform?"
"The future of ecommerce lies in being more intuitive than the competition"
Software ecommerce company Productsup chief marketing officer Marcel Hollerbach said: "Consumers expect a seamless online shopping experience, with fast and often free delivery.
"They also crave brand experiences and, while the return of physical stores gives consumers back a nice retail experience, we shouldn't forget they are still using more online channels than ever before.
"Brands and retailers need to start combining e-commerce with physical activations to offer a meaningful customer experience.
"Most social platforms have jumped on the social commerce bandwagon, with many launching nascent ecommerce functions that are unsurprisingly set to flourish. The future of ecommerce lies in being more intuitive than the competition, grabbing consumers with content that resonates with them.
"Customers expect social media content, advertisements included, to be targeted to their interests – as well as to the aesthetic of the platform on which they exist. On TikTok, we see short, relatable clips, while on Instagram, content tends to be more aesthetic."
"Social platforms make it easier for customers to make a quick purchase."
AR and 3D marketing and ecommerce platform Poplar Studio co-founder David Ripert said: "As social media platforms such as Instagram, Snapchat and TikTok are looking for alternative revenue models, they're competing with larger ecommerce sites and need to provide increasingly engaging experiences for customers.
"With research from Deloitte indicating that 71% of customers say the availability of augmented reality (AR) experiences would encourage them to shop more frequently, social media platforms have been tapping into AR technology to help boost engagement and combine with their ecommerce features to boost sales.
"Since October 2019, Instagram users have been able to try cosmetics and eyewear before buying with AR try-on features on product pages. Through AR technology such as virtual try-ons and product visualisation on social platforms, they can replace and improve the experience of sampling products in-store.
"When used in collaboration with features like Instagram Checkout, AR can influence customers to make spontaneous purchasing decisions, as the items which are harder to visualise suddenly become more accessible, and the social platforms are making it easier for customers to make that quick purchase."
"Consumers value brands that recognise them"
Technology company Akeneo country manager UK and Ireland James Barlow said: "Brands and retailers are evolving their omnichannel strategies to capture unmet demand brought by the pandemic, recognising that they have to meet their consumers where they are, and increasingly, that's on social media.
"During the pandemic, small businesses were particularly adept at embracing social commerce, capturing customers through their social media pages.
"Platforms such as Facebook, Google , Snapchat and TikTok have adapted their business models to leverage social commerce, enabling retailers to extend their reach and build brand awareness.
"Consumers consistently value brands that recognise them, and social commerce lets them engage as part of a conversation while providing convenience.
"By creating a virtual community where they can connect with like-minded individuals, brands and retailers now have the ability to define their own narratives across social media sites, sharing visual content that represents them and builds authenticity"
"Going forward, it's important that brands not only focus on being across social channels, but also marketplaces, websites, apps and more."
"[Social media] is actually good news for retailers."
Mobile app and web specialist Vidatec CEO Greig Johnston said: "Users that tap into the convenience of shopping on their smartphones are unlikely to revert back to traditional ways of doing things. Far from being an obstacle to overcome, it's actually good news for retailers.
"Online shopping is more than just a function for consumers – it's a whole experience. Your entire digital strategy should be geared toward creating a unified and joined-up experience for your customers at each and every touchpoint, and this now increasingly extends to social media channels.
"Social shopping presents a unique opportunity in this regard, allowing retailers to secure sales through social media channels like Pinterest , Instagram and Facebook.
"By 2024, the social shopping market is expected to be worth more than $2 trillion thanks to innovations like Facebook Shop and Snapchat's 'The Drop', which basically serves as an interactive digital shopping channel."
"[Social media] gives small business the exposure they need to flourish."
Marketing agency Marketing Signals managing director Gareth Hoyle said: "Social media as an ecommerce platform has greatly aided the marketing and sales process for many businesses, particularly retailers.
"This not only kept many of them open digitally during the pandemic but also gave them the opportunity to thrive, due to it being a low-cost, efficient way of engaging with their target market.
"As more businesses are discovering, it's never been easier to create an immersive and interactive customer experience with the right platform.
"We've seen companies on the brink reinvigorate their brand by utilising social media, connecting customers with the right products, driving more traffic with ads and promotions, and ultimately, transforming the overall customer journey.
"Social media is a powerful tool, giving small businesses the exposure they need to flourish and established firms more opportunities to further grow.
"In this past year, social media has certainly proven itself to be one of the biggest ecommerce contenders, but I believe it's just one of many marketing techniques you need in your sales arsenal."
"Trust is a major factor in purchasing through social media platforms."
Digital marketing company Selesti social media manager Louie Watts and community manager Iveta Osobova said: "Social selling is getting easier with quick purchases through Facebook Pay and processed by Cielo -the equivalent to Apple Pay – which is being tested in Brazil, but it relies on you connecting your bank card to these platforms.
"Trust is still a major factor in people purchasing directly through social media platforms. Once you have captured an engaged audience, you've got to convert them, but doing this through channels such as Facebook, where there has been a lot of negative publicity, is pushing people to convert on brands' websites.
"According to research from Hootsuite, 70% of social media users don't trust brands who place profits before people during the pandemic, highlighting how important trust and brand values are. The same study found 52% of social users place a lot of importance on a platform's privacy policy in whether they engage with ads.
"The other factor is the lack of personalisation available in shop functions, which makes it impossible to replace a website. Your website is another tool to show off your brand and its personality, but things like Wishlists on Instagram are moving us closer to a hyper-personalised approach.
"Until social media is trusted more and allows for more personalisation and control over. the appearance of your shop, I don't think it will overtake other channels."
"It's important to strike the right balance."
Social media agency South Coast Social founder Clare Groombridge said: "While social commerce is a great form of driving sales for some brands, it may not necessarily be the right route for others.
"For example, some may wish to direct customers to their website for purchases, view additional content designed to drive further engagement or increase the overall purchase value by adding further items to their basket.
"For other brands, selling their products on social media may simply not be possible – Facebook, for example, doesn't allow the sale of alcohol on its channel.
"It's important to strike the right balance between using popular ecommerce methods in the wider industry and understanding which methods are right for a brand's individual objectives and products.
"It's always beneficial to have instant purchase capabilities, so often, having a mix of both social commerce and website commerce is beneficial to give customers multiple options.
"A 'test and learn' strategy is also crucial, so brands can measure which methods are most effective and continually adapt in line with changing customer purchasing trends and business needs."