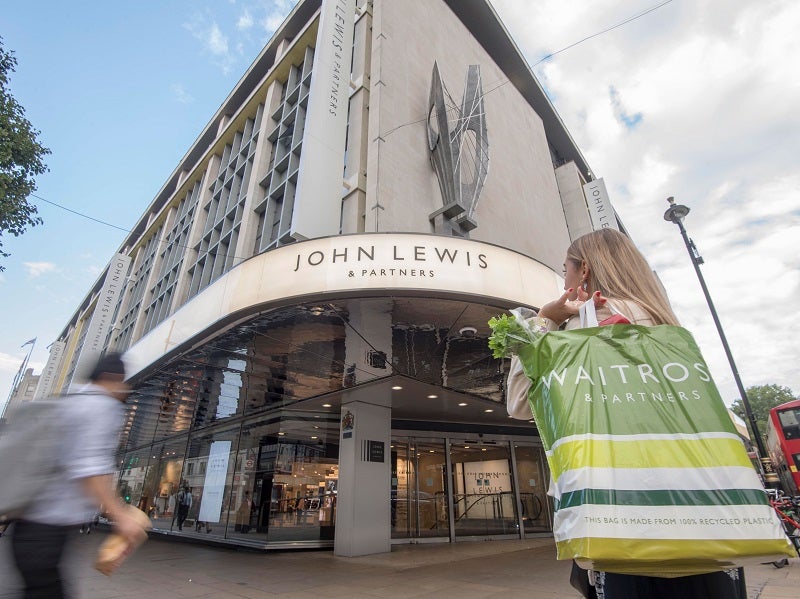 UK-based department store chain John Lewis & Partners has announced that it is adding 30 third-party brands to its platform, ready for the autumn/winter season of 2021.
The chosen brands include clothing brands FatFace and Calvin Klein, sportswear brand Fila and accessory brand Longchamp.
These brands are being chosen because they will "help modernise" John Lewis' offering, especially after early sales across athleisure-wear proved successful for the company, surpassing sales predictions by 102%.
John Lewis fashion director Christine Kasoulis told fashion publication Drapers that the Covid-19 coronavirus pandemic has caused a shift towards casual wear, as people are working from home.
The announced brands
In an exclusive interview with Drapers, John Lewis detailed the new brands coming to its platform.
The brands that will be included in the AW20 launch are The Fold, Sosander, Athleta, Stella, Isle, Calvin Klein, Ganni footwear, and Kate Somerville.
In September, the brands being launched will be Les Girls Les Boys, Malone Soulier's footwear, Fila trainers, Fat Face, the Barbour Wilderness Collection by Ben and Marina Fogle, and Apex Bikes.
In October, John Lewis will be launching pyjama brands Their Nibs and Celtic & Co. October will also see the launch of more menswear and sports brands, with launched brands including New Balance, Peloton, and Arcteryx.
Will athleisure-wear successfully modernise John Lewis?
Talking with Drapers, Kasoulis noted that demand for athleisure and luxe-loungewear has increased because of a focus on wellbeing and fitness.
The Covid-19 coronavirus pandemic has also seen many people either under total lockdown or working from home. Statistics throughout the pandemic have shown fashion retail to be one of the hardest hit by the pandemic, as people have no reason to buy new clothes, especially as there has been a lack of events due to pandemic fears.
Retail figures for July conducted by the Office for National Statistics (ONS), for example, showed that clothing sales were 25.7% lower than February, despite other sectors showing an increase in sales, such as household goods, which increased 6% from February.
While athleisure and loungewear has become more popular in general because of the way Covid-19 has changed working lifestyle, it's also a trend which has been particularly popular with younger consumers.
In June, news source Insider noted athleisure as in the top eight of popular trends with Generation Z. Celebrity stylist Samantha Brown told Insider that: "Whether it's leggings or coordinated bike shorts and crop tops or matching sweatsuits, casual and comfortable clothes with a sexy twist are a huge trend for Gen Z shoppers. Gen Z fashion is very, very casual […] social media is definitely responsible for this, as celebrities share these trends with immediate reach."
With this information combined with John Lewis' claims that athleisure sales have been successful for the company, it could reasonably be expected that the addition of athleisure brands could successfully modernise the retailer.