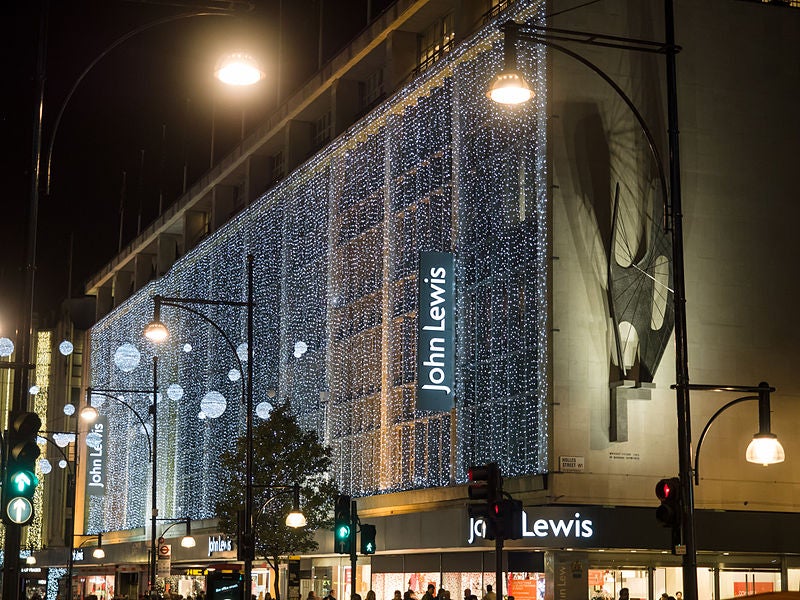 In a letter to John Lewis partners (staff members), White said: "I promised to update you this month on our strategic review. So today I want to give you a sense of where we are heading and to offer a further opportunity for partners to contribute."
White wrote how the company is making "good progress" and that she is "confident" in the group's plans for the future. She explained the plans using five themes: driven by purpose, simplifying how we work, strengthening retail, expanding into more services and partnering to grow.
Driven by purpose and simplifying how we work
'Driven by purpose' outlined the company's aim to "resonate with today's customers and partners" by tackling inequality and working on sustainable living. White added that these issues have "never felt so relevant, with the economic uncertainty and social inequality coming out of the pandemic."
The group plans to introduce and prioritise a marketplace service where customers can rent products or sell used products.
In 'simplifying how we work', White stated that the group's central teams will give more freedom to frontline workers. She also noted that John Lewis has reduced staff numbers in senior management as part of its simplifying process.
Move to online and Waitrose expansion
John Lewis plans for its sales to be 60% online from 40% pre-Covid-19 and Waitrose will rise from 5% to 20%, following Ocado switching to delivering Marks and Spencer groceries in September. John Lewis Home products will also begin to appear in Waitrose stores, where White adds that there are plans to be more "experimental with store formats".
White said: "In both brands, we will double down on making shopping easier and more convenient, investing in availability in-store and online, usability and personalisation of our apps and websites, better rewards for our most loyal customers, online personal service, convenient pick-up, […] and introducing John Lewis into Waitrose.
"Shops will always be crucial to the brand but they will be in support of online. Over the next five years, we expect to rebalance our shop estate so that we have the right space in the right locations where people want to shop."
Expanding beyond retail
The company aims to repurpose redundant shop estate into private rented housing. White said: "We are exploring with third parties the concept of new mixed-use affordable housing."
As part of John Lewis' plans to expand beyond retail, the company has also planned further development into its financial services as well as introducing horticulture. White said: "We are exploring how we build a new business out of Waitrose Garden, Leckford Estate and the Waitrose Farm, landscaping and John Lewis Outdoor Living, potentially with new partnerships and acquisitions."
The group plans to create partnerships with other businesses in the future to aid in John Lewis' growth.