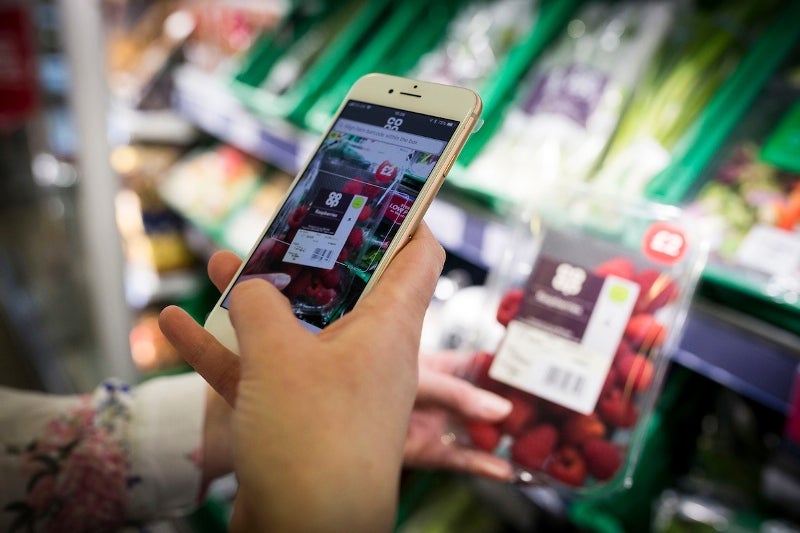 American multinational retail corporation Walmart revealed plans to invest nearly RMB8bn ($1.2bn) to upgrade its supply chain logistics in China.
The company will use the investment to establish or upgrade more than ten logistics distribution centres over the next ten to 20 years.
This move follows the company's recent investment of RMB700m ($101.87m) to establish the South China Fresh Food Distribution Centre in the country.
---
French retailer Casino Group agreed to sell its subsidiary Vindémia to compatriot automotive distribution and retail company GBH for a total consideration of €219m ($245.09m).
Reunion Island-based Vindémia operates multi-format stores, such as hypermarkets, supermarkets, cash and carry, and proximity.
Gradually acquired by Casino Group between 2001 and 2007, the retail chain currently has presence across the Indian Ocean covering Reunion Island, Madagascar, Mayotte, and Mauritius.
---
French retailer Carrefour partnered with Spanish on-demand delivery firm Glovo to offer a 30-minute home grocery delivery service.
Starting in early October, the service will commence in France, Spain, Italy, and Argentina.
For the initial launch, the retailer has selected Paris in France, Sevilla and Valencia in Spain, Milan and Rome in Italy, and Buenos Aires in Argentina.
---
Global online marketplace eBay is set to expand its digital presence with the launch of Managed Delivery in the US in 2020.
Managed Delivery is a cost-effective fulfilment service that is designed to allow customers to shop for millions of products and have them delivered to their homes.
The company will provide the service to fulfil orders placed on eBay and other online platforms.
---
US-based fashion accessory retailer Charming Charlie announced plans to close all of its 261 stores across 38 US states.
The closure announcement comes after the retailer filed for bankruptcy on 11 July. This is the second time in two years that Charming Charlie has filed for Chapter 11. It previously filed for bankruptcy in 2017 and emerged from it last year.
In its filing with the United States Bankruptcy Court District of Delaware, the retailer said that the difficult decision follows several cost-reduction measures and closing of around 100 underperforming stores.
---
US multinational technology company Amazon has expanded the use of its product serialisation service, Transparency, to France, Germany, Italy, Spain, UK, India and Canada.
Transparency is designed to protect brands and customers from counterfeit at scale. Brands can apply unique codes to their products enabling customers, brands, Amazon and other participants in the supply chain, to authenticate every unit of a product to tackle, and prevent counterfeits.
When a customer places an order, Amazon scans and verifies the unique code to deliver only authentic products to customers. Customers can also use a mobile app to scan the code and verify the authenticity of the products regardless of the location.
---
The UK's second-largest supermarket chain, Sainsbury's, launched a trial to remove plastic bags from its fruit and vegetable aisles in a bid to reduce waste.
The trial will take place in its Lincoln and Kidlington stores, where customers are encouraged to bring their own containers for loose fruit and vegetables, or they can buy a reusable bag made from 100% recyclable materials.
This trial is a step towards the company's commitment to remove 10,000t of single-use plastic this year, alongside the company introducing water refill stands in stores.
---
UK retailer The Co-operative Group (Co-op) announced plans to expand the availability of its pay-in-aisle technology trial to more than 30 food stores across England, Scotland, and Wales.
The expanded trial is scheduled to go live by late August and will be offered alongside existing payment methods, such as cashiers and self-scan tills.
Co-op stores participating in the trial are located in cities including London, Manchester, Cardiff, and Edinburgh.
---
Lagardère Travel Retail agreed to purchase Belgium-based travel retail operator International Duty Free (IDF) for a total consideration of €250m ($278.48m).
IDF is a wholly-owned subsidiary of Compagnie Nationale à Portefeuille. It operates more than 30 boutiques, including 25 duty-free, fashion and Ccnfectionery points of sale at Brussels airport, two duty-free stores at Charleroi airport, and more. It also operates presence in Luxembourg and Kenya.
The company's retail brands include The Belgian Chocolate House, Fashion Studio, The Luxury Hall, Summer Time, Precious Time, and Epicure.
---
Asda announced that it will stop offering single-use plastic carrier bags with online grocery orders.
This move makes Asda one of the first supermarkets to eliminate plastic bags from all of its operations, having removed them from stores last year. It supports the company's commitment to removing around 85 million plastic bags from production annually.
After a trial period in South West England, the company will eliminate the option for customers to have a bagged delivery on all grocery home shopping and collect-in-store orders across the country from 31 July. This move is expected to save more than 500t of plastic.