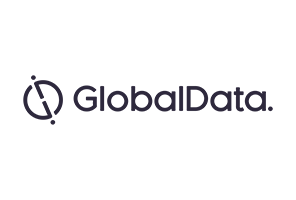 In a hyper-connected tweet-crazed world, enterprises are establishing digital contact centre strategies to protect the brand, build customer loyalty and, of course, increase sales. Artificial intelligence (AI) and machine-learning have emerged as central elements in enterprise business initiatives, and are seen as viable options for contact centres.
In a world where a social media post about a negative experience (real or perceived) with a company can snowball into a branding disaster, businesses are hyper-focused on the customer experience, and are turning to automation tools to meet customer needs and remain competitive in the market.  Nowhere has this shift been more obvious than in the contact centre.  The level of attention and the speed of response required for online engagement simply cannot be handled efficiently and cost-effectively on a broad scale by human agents. The emergence of AI and machine learning can address this need for speed through self-service tools and digital assistants that can respond immediately to a customer, offloading calls to human agents as needed.
Voice remains the most prominent method of customer engagement, but its usage is rapidly declining in favor of chat and messaging.  People want immediate information via apps and search engines, and for most people, the prospect of spending even just a few minutes on the phone dealing with an ineffective interactive voice response (IVR) system or waiting on hold to speak with a real person is unacceptable. AI-driven consumer products in the market, such as Amazon Alexa, Apple Siri, Google Home and Microsoft Cortana have accelerated this expectation of fast access to information for consumers; enterprises must develop digital strategies to incorporate these tools into customer service operations or risk ceding business to progressive competitors. Dimension Data's Annual 2017 Global Customer Experience Benchmarking Key Findings Report, which surveyed 1,351 participants across 80 countries and 14 industry sectors, noted that the top five engagement channel focus areas for enterprise contact centre operators were virtual assistant (chatbots), instant messaging, mobile apps, video chat and IoT, with voice on a steady and accelerating decline.
Cost reduction would appear to be the obvious benefit of automation – fewer human agents mean lower costs. But in reality cost savings are secondary.  Companies today are finding that delivering a consistent, positive customer experience is a differentiator with customers: efficient response builds customer loyalty and positive brand perception, which go a long way towards revenue generation.  Human agents aren't eliminated; systems handle routine inquiries quickly and efficiently escalate calls as needed.
AI moves from science fiction to mainstream
This focus on customer experience is contributing to uptake of AI. Major brands, particularly in retail, travel and financial services have simplified customer engagement, most often focusing on intuitive mobile applications that support the full range of support from basic access such as checking flight times, to chat and voice. Advances in AI technology allow digital assistants to predict and analyse customer needs based on previous interactions, customer location, or other data points. Some chatbots can analyse customer sentiment and take appropriate action, escalating a call to ensure the customer receives the best response possible.
Enterprise executives are increasingly considering investment in tools incorporating AI to improve customer experience. Deloitte's 2017 Biennial Global Contact Center Survey, which polled 450 contact centres across six industries, found that 33% of executives polled believe that AI and robotic process automation (RPA) are now far enough along to justify strategic investment over the next two years.
AI is advancing at an incredible pace, with developments in natural speech and machine learning showing enormous potential to improve customer interactions. There are examples about chatbots gone wild, "taught" by mischievous or malicious users to spew negative statements – Microsoft's Tay comes to mind. As with many technological advances, there is plenty of opportunity for new capabilities to be used for evil. But the AI genie is out of the bottle, and there is no putting it back.  Enterprises have an opportunity to use it to improve their ability to serve customers, but it will be up to developers building these tools and the enterprises deploying them to keep those chatbots in line.