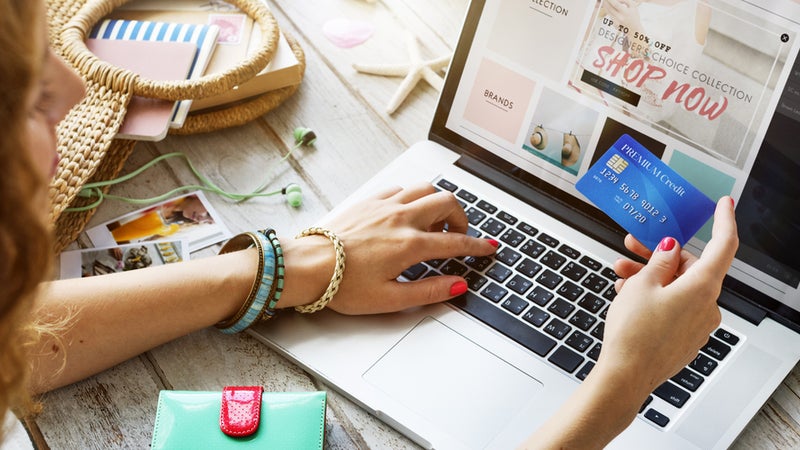 The top tweeted terms are the trending industry discussions happening on Twitter by key individuals (influencers) as tracked by GlobalData's Influencer Platform.
1. Stores – 323 mentions
Coping strategies for retailers, reorganisation of stores during bankruptcy, closure of stores, and cashier-free and digitally-integrated retail approaches, were some of the popular topics discussed in August. According to an article shared by Maria Halkias, a retail reporter, Collin Creek Mall's developer Centurion American has offered J.C. Penney, a US department store chain, $15m for its store located in Plano, Texas.
The article further noted that as the retailer organises in bankruptcy, it will have to seek the court's approval for a private sale of the Plano store against auctioning it. J.C. Penny still holds 142 unexpired leases and 24 owner stores that are due to be auctioned at the bankruptcy court in September.
Neil Saunders, managing director of GlobalData Retail, further discussed how Simon Property Group, a shopping mall operator, is looking to tie up with Amazon to take over the space left by ailing department stores such as J.C. Penny and Sears. Amazon is expected to use these store spaces as Amazon fulfilment centers.
In other news, Annie Marie Stephen, a tech and retail expert, shared an article on NIKE's new flagship store in Paris. Designed with more physical and digital elements, the store offers a futuristic shopping experience for customers. It includes seamless screens that display its research lab, activity training applications, sports events, and more, the article highlighted.
Collin Creek Mall developer offers J.C. Penney $15 million for its Plano store $JCPNQ https://t.co/pzpohSgfVh

— MariaHalkias (@MariaHalkias) August 24, 2020
2. E-commerce – 205 mentions
Ways to expand ecommerce business, initial public offerings (IPOs), and how to start selling products online, were popularly discussed during the month. According to an article shared by Jason Del Rey, a senior correspondent, BigCommerce, an e-commerce software company, priced its IPO at $24/share, opened trading of its stocks, and is now trading at $74.
Evan Kirstel, a top B2B influencer, further discussed how ecommerce and remote working trends could reduce as many 14 million cars off the US roads, permanently. A KPGM report further estimated that the lockdown caused a 64% drop in car usage, and that approximately 13 million to 27 million employees or between 10% and 20% of the US workforce were likely to stay home during the lockdown phase. The report also suggested that the footfall for non-essential retail fell by 80% during the pandemic and approximately 60% of Americans preferred to shop online than offline.
In other news, Mike Schiemer, a digital marketing consultant, shared an article on how to expand ecommerce business internationally. The article noted that it is important for an entrepreneur to focus on tools such as evaluating and comparing international couriers, researching on the demand of the product, and also the competition.
BigCommerce, an e-commerce software company, priced its IPO at $24/share, opened trading this AM at nearly $68/share, and is now trading at $74

— Jason Del Rey (@DelRey) August 5, 2020
3. Shopping – 93 mentions
Efforts to restore normalcy for in-store shopping, tech innovations to improve shopping experiences, rise in online grocery shopping, and plummeting retail rents, were popularly discussed topics during the month. According to an article shared by Harry Wallop, a freelance consumer journalist, it took almost 23 years for UK's online grocery shopping to capture 7% of the market. The pandemic has driven consumers to go online, with online grocery shopping doubling to 14% in the past four months, the article noted.
Jason Goldberg, an internet entrepreneur and retail expert, shared an article on Amazon rolling out a new augmented reality (AR) shopping tool that allows customers to view multiple items. The Room Decorator allows customers to add multiple products to the room at once, and can also be used when away by saving AR snapshots of the room for later use.
In other news, Barbara Thau, a business journalist, discussed how retail rents have been plummeting across the most expensive shopping districts in the US. The retail rent in Manhattan, for instance, dropped to below $700 for the first time since 2011, the article noted. The pandemic is leading to serious consequences wherein smaller stores in rural areas are recovering faster than urban shopping hubs. Retailers are either outstripped to pay their rents or renegotiating leases to survive turbulent times.
It took 23 years for UK online grocery shopping to go from 0% to capturing 7% of market.

In the last four months it's doubled to 14 %. What's the future and will people really do their weekly shopping from Amazon?
Me for @thesundaytimes:https://t.co/mA7zBtPvH7

— Harry Wallop (@hwallop) August 2, 2020
4. Sales – 77 mentions
Growing volume of web sales, retailers capitalising on back to school sales, and unknown hand sanitiser brands taking over store shelves, were widely discussed in the month of August. According to an article shared by Retail Schmetail, which examines retailing in America, Amazon is the top online apparel merchant. Amazon controls 11.1% of the total apparel market in the US and 28.8% of the online apparel market with more than $35bn clothing web sales in 2019, the article noted.
Warren Whitlock, a digital business development strategist, meanwhile, shared an article on Amazon's online grocery sales tripling in the second quarter as people shopped online for food and groceries amid the pandemic. The company increased its grocery delivery capacity and tripled grocery pickup locations during the quarter, the article highlighted. Additionally, despite its $4bn contribution towards the COVID-19 crisis, the company reported revenues worth $88.9bn and profits of $5.2bn in Q2.
In other news, Kizer & Bender, consumer anthropologists, tweeted on Crayola, an American handicraft company, capitalising on the pandemic to boost its back to school sales. Best known for crayons, the company had begun offering reusable cloth face masks, along with a laundry bag.
AMAZON WANTS MORE With more than $35B in 2019 apparel web sales, or 28.8% of the online apparel market, Amazon sells the most apparel online of any retailer, capturing 11.1% of all US retail clothing purchases. https://t.co/b5XngtDDFy #fashiononline #amazon #retail #retailtrends

— Retail Schmetail (@Schmetail) August 28, 2020
5. Startups – 46 mentions
Retailers calling out to tech start-ups to increase store footfalls, and postal service delays hurting ecommerce start-ups, were popularly discussed in August. According to an article shared by Anne Marie Stephen, a veteran of tech and retail, Aldi, a German retailer, was eyeing to become a cashier-free store similar to Amazon Go stores.
The retailer has put out an international call for tech start-ups engaged in artificial intelligence and computer vision technologies, the article noted. For instance, the call is for companies to work on an English language website, and those with experience in computer vision technologies such as in-store cameras that can record products being picked up, and more.
In other news, Markus Peter, a business consultant, stated that delays in postal services would be hurting retail and consumer start-ups. The article noted that the delays in deliveries during mid-July were caused due to new cost-cutting measures implemented for the United States Postal Service (USPS).
The German retailer has put out an international call for tech startups that handle computer vision and artificial intelligence work used in cashier-less store formats like Amazon Go.

Aldi reportedly eyeing cashier-free store https://t.co/vCWgUW8XW6 pic.twitter.com/6axp6yWVXv

— Anne Marie Stephen (@annemarie_ams) August 13, 2020