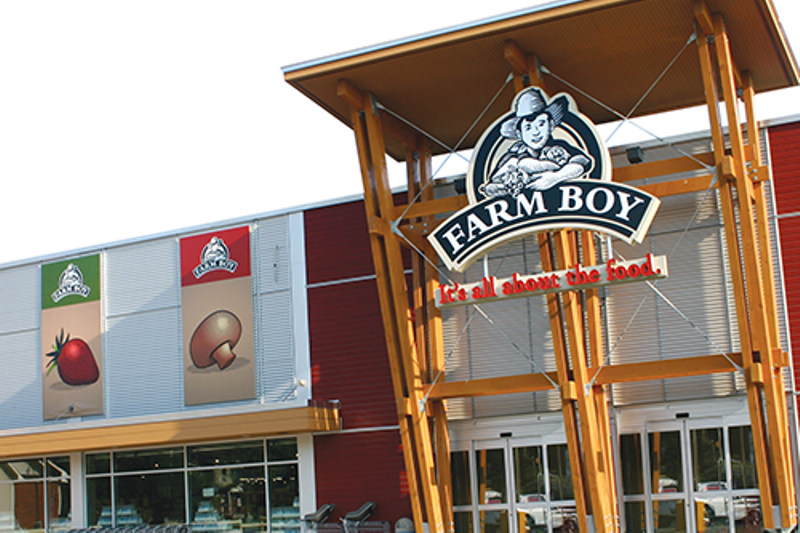 Canadian conglomerate Empire Company agreed to purchase food retailer Farm Boy from Berkshire Partners and Farm Boy's management shareholders for a total enterprise value of $618.31m.
Established in 1981, Farm Boy currently operates 26 locations in Brantford, Cambridge, Cornwall, Hamilton, Kingston, Kitchener, London, Ottawa, Pickering, Toronto and Whitby areas of Ontario.
The deal will expand the presence of Empire's Sobeys and FreshCo banners in Ontario, as well as accelerate its growth in urban markets.
---
US handbag and clothing brand Michael Kors is reportedly in advanced talks to acquire Italian fashion house Versace in a deal valued at around $2bn.
Reportedly, Bloomberg quoted people familiar with the matter as saying that the deal is expected to be announced as early as this week.
Private equity firm Blackstone Group is also considering to divest its 20% interest in the Italian fashion brand if the deal materialises, noted a source familiar with the deal.
---
Grocery chain Seasons Kosher Supermarkets has filed a petition under Chapter 11 of the bankruptcy code to reorganise the company.
The company is currently considering options to emerge from the Chapter 11 filing with a stronger balance sheet and to fully restore operations.
Seasons Kosher Supermarkets CEO Mayer Gold said: "There is nothing we love more than providing Seasons' family with the warmest Kosher shopping experience, and we look forward to refocusing on that singular goal."
---
American retail giant Walmart entered a definitive agreement to buy Latin American grocery delivery company Cornershop for $225m.
Cornershop is a Mexico and Chile focused online marketplace for on-demand delivery from supermarkets, pharmacies and speciality food retailers.
The deal, which will further boost Walmart's omnichannel capabilities and growth in Latin American market, will see the US retailer sell the Mexican and Central American businesses of Cornershop to Walmart's Mexico division Walmex.
---
The UK's Competition and Markets Authority (CMA) referred a proposed £14bn merger between supermarket groups J Sainsbury and Asda Group for an in-depth Phase 2 investigation.
Last month, the competition regulator opened its Phase 1 probe into the merger proposal and the firms sought a fast-track referral to Phase 2.
According to the CMA, the Phase 1 probe found sufficient concerns for a more in-depth review.
---
Rite Aid mutually agreed with Albertsons Companies to call off the previously announced merger agreement.
As per the terms of the merger agreement, neither Rite Aid nor Albertsons will be responsible for any payments to the other party due to the termination of the agreement.
Rite Aid chairman and chief executive officer John Standley said: "While we believed in the merits of the combination with Albertsons, we have heard the views expressed by our stockholders and are committed to moving forward and executing our strategic plan as a standalone company."
---
Indian e-commerce marketplace Flipkart purchased Israel-based technology start-up Upstream Commerce to support sellers and drive growth.
The deal is part of Flipkart's strategy to solve e-commerce challenges through technology innovations, as well as offer a wider selection of products and better pricing for Flipkart customers.
Upstream Commerce offers Cloud-based, automated competitive pricing and product analysis solutions.
---
Alibaba Group Holding's founder and executive chairman Jack Ma decided to step down from his role as the board chairman.
The company's CEO Daniel Zhang will succeed Ma, who will continue in his role until 10 September next year to ensure a smooth transition and complete his current term.
A letter issued by Ma to the group's customers, employees and shareholders noted that the board of directors have approved the transition of leadership to Zhang.
---
Retail Food Group (RFG), the Australia-based operator of Gloria Jean's and Donut King banners, is planning to close 250 domestic stores by 30 June 2019.
The company has announced this decision after it reported a statutory loss of $306.7m for the financial year ending 30 June.
According to the company, the loss was impacted by various factors such as difficult retail trading conditions, domestic store closures, the effectiveness of tactical initiatives, decline in new store growth and investment in business turnaround initiatives.
---
French retailer Casino Group confirmed that its board of directors unanimously decided to reject Carrefour's approach to merge both the companies.
According to the company, Carrefour approached it over the last few days for a possible merger between the companies. Casino's board of directors held a meeting on 23 September to discuss the offer.
In a statement, Casino Group said: "The board unanimously reiterated its entire confidence in Casino's strategy for value creation based on its unique market positioning."