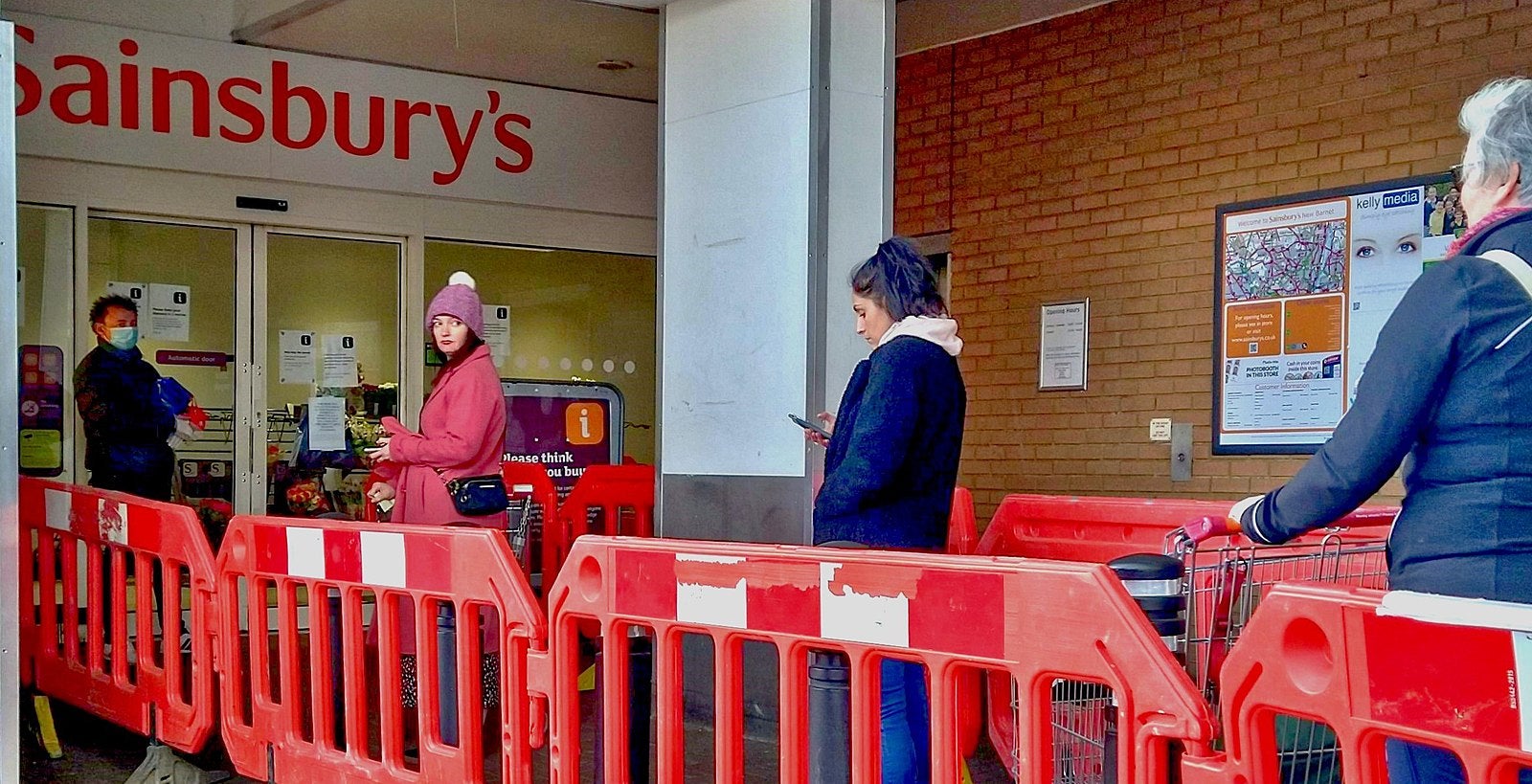 This week, the UK Government has seen growing demand from Tory MPs and the retail, leisure and hospitality industries to loosen current Covid-19 social distancing rules in England, which require people to stay at a minimum of two metres apart.
MP's are calling for the policy to instead be changed to a one-metre distance, which is a policy being used in countries like France and Denmark.
Among the MPs demanding changes were former cabinet ministers Sir Iain Duncan Smith and Damian Green, who said that scrapping the two-metre rule is essential for the economy, adding that pubs, restaurants, and cafes are struggling to recover due to social distancing.
The two-metre rule has been implemented throughout retail and in supermarkets, with provisions set in place to ensure social distancing is kept, but should it be reconsidered?
How social distancing has affected reopening retail
Non-essential retailers in England will be reopening on 15 June with the provision that they follow safety guidelines; this includes ensuring social distancing measures are in place.
The British Retail Consortium earlier this week said that social distancing measures may lead to a low number of initial sales. On top of this, returning shops are expected to experience a tough month ahead, partly due to the costs needed to implement social distancing measures.
However, while implementing social distancing measures may affect businesses economically, several scientific studies show that this is necessary to slow down the spread of the virus.
How Covid-19 is transmitted
The Covid-19 coronavirus pandemic is mainly spread through infected droplets expelled in a cough or sneeze. It is transmitted when these droplets are inhaled or enter a person's eyes, and research indicates that the further you are from an infected individual, the lower the risk of catching the virus.
Because of this method of transmission, Covid-19 is more likely to be transmitted in indoor spaces than outdoor space due to the difference in ventilation quality.
Research conducted by medical journal The Lancet concluded that the risk of catching the coronavirus at one metre is around 13%, with each extra metre up to three metres reducing the risk by half.
With many consumers set to return to the UK's high streets come 15 June, the science behind the coronavirus' transmission method – of being spread through droplets and more easily spread indoors – would dictate that scrapping the two-metre rule could pose a greater risk of infection.
Does science support loosening the social distancing policy?
The World Health Organisation (WHO) said that "at least" a one-metre distance must be kept to ensure safety, hence why some countries have adopted this policy.
However, such as in the case of France, the country has stated that there has been no rise in Covid-19 cases following its strict eight-week lockdown and that society there is returning to normality. An estimated 29,319 people died from the virus in French hospitals and care homes, as opposed to the current 41,279 deaths in the UK.
While the rate of transmission in the UK is falling, it is not as close to the low numbers of other countries which implemented stricter lockdowns.
According to the BBC, Scotland's chief medical officer Dr Gregor Smith was very much opposed to the idea of easing social distancing restrictions. He said: "If you have physical contact with someone, your risk is much greater than if you are at one metre – and if you are at one metre, your risk is much greater than if you are at two metres.
"So the advice from the UK advisory groups has been that the best balance to provide adequate levels of safety and reduce transmission between people is that the UK should adopt the two-metre distance rule.
"I think that this is a balanced and sensible precaution to make sure that we are reducing the risk of the transmission between people."
"My view is that if we were to reduce that two-metre distance that we have just now, then there would be a much greater risk of the virus transmitting between more people at this point in time."