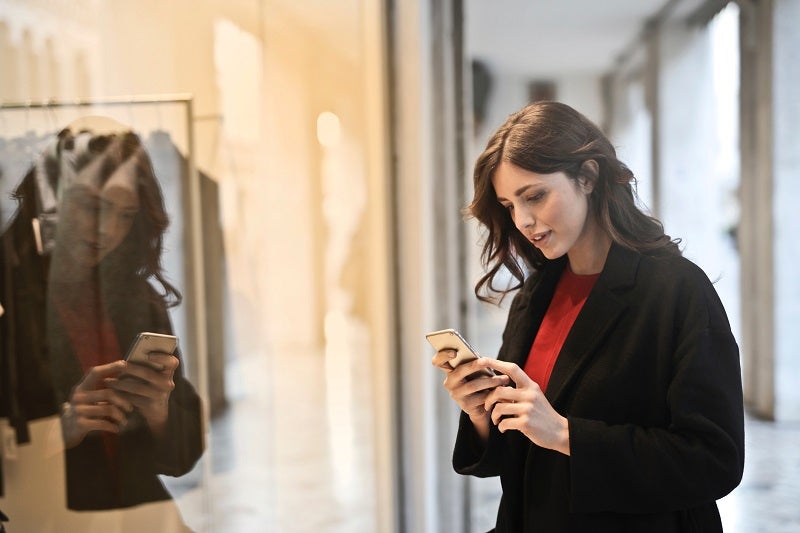 Fostering communication with retail consumers is increasingly important in an increasingly connected world. This week, a Narvar survey of 2,000 consumers found that 60% of consumers are more likely to repeat-purchase from retailers that directly communicated with them after a sale, rather than being passed to a third-party delivery company.
At Retail Live Week 2019, more than 200 business leaders from retail and beyond descended upon the O2 Arena in London, UK, to speak about the major trends flourishing across the industry.
Facebook head of Europe Nicola Mendelsohn spoke to Retail Insight Network to elaborate on the talk she gave on the major digital disruption trends impacting the industry, with a particular focus on how a 'curious and agile' approach to social media can help retailers communicate and foster a more personal connection with customers.
Joe Baker: What are the key takeaways from your presentation at Retail Week Live?
Nicola Mendelsohn: I had the pleasure of interviewing on stage John Roberts, the CEO and Founder of AO.com, to discuss how technology has impacted retail and how in a highly-competitive environment, advertising can no longer be a blanket broadcast to audiences. We talked about how technology has given brands richer insights. A two-way channel to help them better understand their audiences, and an unprecedented ability to reach that audience with the right message, at the right time, in the right context
The biggest takeaway by far, however, was that AO.com will be cancelling all TV advertising because telling stories through social media delivers a far better return on investment for the retailer.
JB: How can retailers improve their use of social media to boost their appeal to customers?
NM: My advice is for retailers to use what they know about their audience to understand the moments and events that are important to them. Participate in those moments to gain your audience's attention, and show how your products relate to the event.
Then give them a way to learn about your product through creative shopping posts. You could do this by making announcements like Burberry did for its B Series. It launched a teaser of the Thomas Burberry monogram, followed by pieces of the collection that were exclusively available on Instagram for the next 24 hours.
Or you could do it by creating a cultural connection. You can't have failed to miss @world_record_egg, an account which aimed to create the most liked post on Instagram ever. H&M and other brands took advantage of this, which showed they were plugged into the people that they want to put their products in front of. And with retailers' help, @world_record_egg also became more famous than the Kardashians.
JB: What common mistakes do you see retailers making when using social media?
NM: Not moving fast enough. Consumers often adopt new technologies before businesses do and push us to move faster. At Facebook, we saw this with the shift to mobile and now we're seeing it again with the shift to formats such as Stories, video and messaging. Over one billion Stories are shared every day on our platforms and 10 billion messages are exchanged between people and businesses each month on Messenger. Our engineering teams often say that the shift to mobile feels like a walk in the park compared to how fast behaviour shifts now.
Adapting to new technology can be challenging, particularly to established retailers, but looking at new ways to tell stories creatively is key to using social media to its fullest potential. For example by utilising tools like 360 video, live video and Stories.
JB: When it comes to social media and marketing, do retailers face new challenges in a post-GDPR landscape?
NM: GDPR gives consumers greater control over their personal data, and that's a good thing. The General Counsel at Retail Week Live discussed this very topic. As the volume of digital-first businesses grows, with data increasingly driving decision-making, retailers need to make sure they're the brand that people associate with engaging content that taps into their interests and passions.
It's clear that customers want to use social media to interact with brands, but those that aren't offering a value exchange will soon lose this crucial opportunity for engagement.
JB: What has Facebook done recently to help support retailers?
NM: There is so much more to the shopping experience than just the utility of buying. On Instagram in particular, we're seeing a lot of discovery and consideration before that happens. There is also an expectation of a friction-less experience. Shoppers expect to be inspired, find items they love and be able to buy them quickly and have the power to easily re-engage with businesses post-purchase.
This is why we introduced a new shopping experience, Checkout, which is currently being trialled in the US. When you find a product you love, you can buy it without leaving Instagram. We're working to eliminate every point of friction in the buyer's journey, and to give retailers immersive ways to keep digitally connected customers engaged.
And as people's relationship with advertising changes, increasingly they're telling brands what they want, and they expect a personalised response. Platforms like WhatsApp and Messenger are being used by more businesses every day to talk to their customers, so that's where we're innovating.
We know that 64% of people would choose to message a business before picking up the phone or sending an email, so our innovation roadmap focuses on continuing to make platforms like WhatsApp and Messenger even simpler and faster. For Christmas, LEGO developed and rolled out its first bot for Messenger campaign. Called Ralph, the bot helped people choose and buy the perfect gift from LEGO's large product range. Ralph was so successful that LEGO decided to make the bot available every day of the year.
JB: What do you see as being the main digital trends disrupting the retail industry now and in the future?
NM: Digital connectivity and mobile devices have raised expectations. People have never been better informed about the products and services they choose and can now connect directly and immediately with brands. This is a new age of conversation, and if you're not keeping people engaged, someone else will.
With big investments being made in technology like AI, using creativity and technology to enhance advertising and the customer experience isn't going to be novel any longer. It's going to be expected.
Through creativity and engaging ad formats, businesses can ignite discovery. This is vitally important to keep people moving through a purchasing journey. Augmented reality, for example, is being used by retailers to incorporate camera effects in to their ads post-click, to bring people closer to their products. Sephora takes advantage of this brilliantly by enabling customers to try on make-up before buying it.
This kind of constant disruption of the way people connect and expect to do so with brands will continue, and consequently retailers need to be comfortable with being in a state of constant change for the foreseeable future.