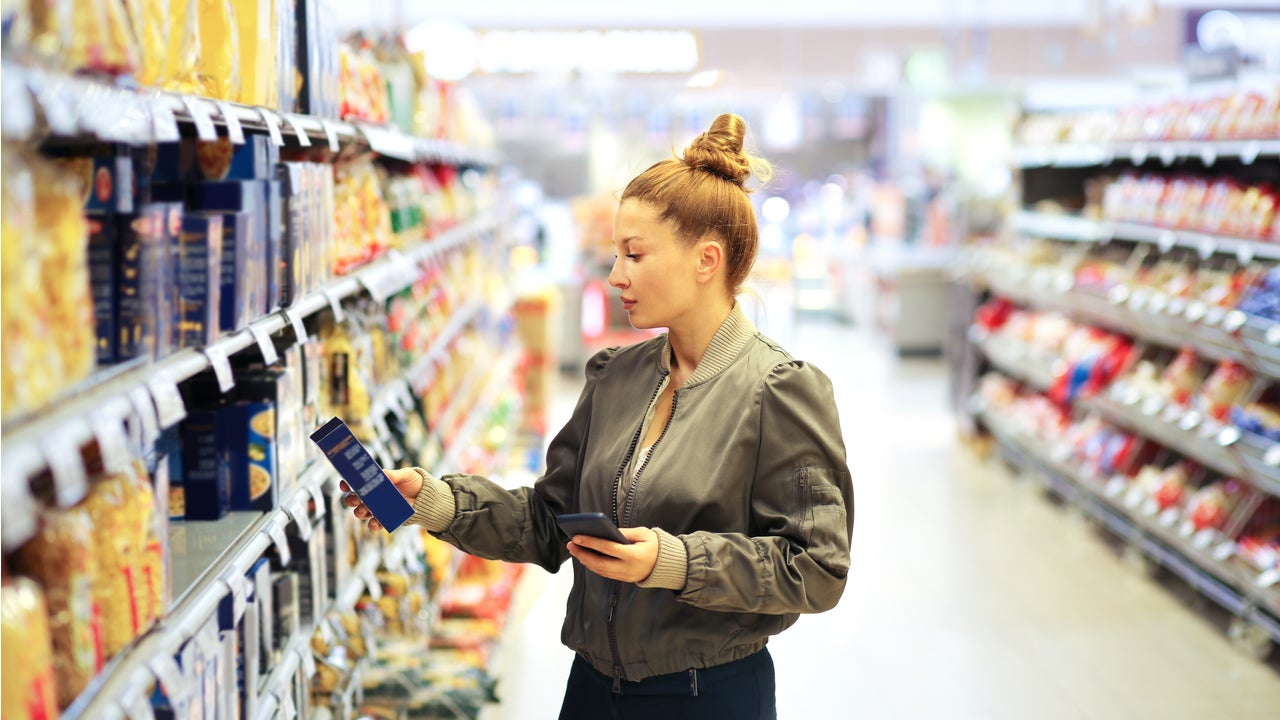 The COVID-19 pandemic has hit hard the retailers who have a less online presence, as evident from the sales of some of the world's top retailers in 2020.
Retail Insight Network lists the top ten retail companies based on their 2019 revenues and details the impact of COVID-19 in 2020.
The biggest retail companies: Top ten by revenue
1. Walmart ($523.96bn)
2. Amazon.com ($280.52bn)
3. Costco Wholesale ($152.7bn)
4. Schwarz Group ($133bn)
5. The Kroger Company ($122.28bn)
6. Walgreens Boots Alliance ($115.99bn)
7. The Home Depot ($110.22bn)
8. Aldi ($109bn)
9. CVS Health ($86.6bn)
10. JD.com ($82.9bn)
1. Walmart – $523.96bn
Walmart's revenues in the fiscal year 2019 increased by 1.9% year-on-year. The company's largest segment, Walmart US, accounted for 66% ($341bn) of its consolidated net sales. The other two segments Walmart International and Sam's Club reported net sales of $120.1bn and $58.8bn, respectively.
The company's net sales were driven by the improved performance of Walmart US and Sam's Club and the addition of sales from Indian online retailer Flipkart, which Walmart acquired in 2018.
Walmart US reported a 2.8% increase in net sales from $331.66bn in 2018 to $341bn in 2019. Walmart withdrew financial guidance for 2020 due to the uncertainty caused by the coronavirus. It recorded $137.74bn in revenues in the second quarter (Q2) of 2020 versus $130.37bn in Q2 2019 while revenues in the first half of 2020 stood at $272.36bn, a 7.1% increase over the same period in 2019.
Walmart incurred $1.5bn in incremental expenses related to COVID-19, whereas the e-commerce sales of Walmart US grew by 97%. The company launched a new membership offering, Walmart Plus, in September 2020.
2. Amazon.com – $280.52bn
Amazon.com's revenues in 2019 witnessed a 20% increase when compared with 2018 ($232.88bn). The North America segment with net sales of $170.77bn was the biggest contributor to the company's sales, followed by the International and Amazon Web Services (AWS) segments with $74.72bn and $35.02bn, respectively.
The company reported net sales of $88.9bn in the second quarter of 2020, compared with $63.4bn in Q2 2019. It spent more than $4bn on COVID-19 related expenses in Q2 2020. Amazon's financial guidance for the third quarter of 2020 forecasts net sales between $87bn and $93bn.
The multinational technology company's business interests include e-commerce, cloud computing, artificial intelligence (AI), and digital streaming.
3. Costco Wholesale – $152.7bn
Costco, which operates wholesale membership clubs globally, earned $152.7bn in revenue in 2019, including $149.35bn in net sales and $3.35bn in membership fees. The revenue grew by 7.8% over 2018.
The US operations segment achieved $111.75bn in revenue in 2019, accounting for approximately 73% of the gross revenue, while the Canadian Operations and Other International Operations segments recorded $21.36bn and $19.58bn, respectively accounting for roughly 14% and 13% of the gross revenue.
Costco reported a 7.2% increase in revenue in the third quarter of 2020, compared with the corresponding period in 2019.
Costco Wholesale offers a range of products across multiple categories, including food and sundries, fresh foods, hardlines (major appliances, health and beauty, electronics, hardware, and garden and patio), softlines (small appliances and apparel), and ancillary (gasoline and pharmacy).
4. Schwarz Group ($133bn)
German retail group Schwarz Group's revenue in 2019 increased by 8% year-on-year, to €113bn ($133bn), driven largely by its international discount supermarket chain Lidl, which earned more than €88bn ($103bn) in revenues.
Lidl started opening stores outside Germany in the 1990s, beginning with France, followed by the UK in 1994. The discount chain commenced operations in the US in 2017 and has more than 100 stores in nine states across the East Coast.
The group is expanding its footprint outside Germany. It currently operates more than 12,400 stores in over 30 countries.
Schwarz Group's hypermarket chain Kaufland is a full-range retailer offering food and non-food products through its more than 1,300 stores in Germany and Eastern Europe.
5. The Kroger Company – $122.28bn
The Kroger Company's sales remained nearly flat in 2019, at $122.28bn compared with $121.85bn in 2018. Operating profit declined by 13.8% year-on-year, to $2.25bn.
Revenue from digital platforms increased by 29% in 2019, primarily driven by pick-up and delivery sales growth.
The company withdrew its 2020 financial guidance in view of the unpredictability in the market due to the pandemic. It announced in April 2020 that it would continue to support customers looking for digital solutions through pick-up, delivery, and ship-to-home options.
Headquartered in Cincinnati, US, the company operates 2,757 supermarkets, of which 1,567 feature fuel centres and 2,270 have pharmacies. It also has 35 food production plants, including bakeries and dairies.
6. Walgreens Boots Alliance – $115.99bn
Retail and wholesale pharmacy chain Walgreens Boots Alliance (WBA) improved its 2019 sales by 5.8% year-on-year, to $136.9bn. Its retail operations, namely Retail Pharmacy USA and Retail Pharmacy International, accounted for approximately 84% of the gross revenues.
Retail Pharmacy USA was the company's biggest segment with sales of $104.53bn, followed by Pharmaceutical Wholesale ($23.05bn) and Retail Pharmacy International ($11.46bn) segments.
WBA's Q3 2020 performance was impacted by COVID-19 as the company reported adverse sales impact ranging from $700m to $750m. Its UK business is the most hit, which is expected to witness continued adverse impact in the fourth quarter. Sales were hit by reduced footfall in Boots UK stores due to lockdown restrictions. The company, however, anticipates robust sales growth in its Retail Pharmacy USA division.
The Retail Pharmacy USA division operates 9,277 pharmacy-led health and beauty retail outlets under Walgreens and Duane Reade brands while the Retail Pharmacy International division has 4,605 retail stores under Boots, Benavides, and Ahumada retail brands.
The Pharmaceutical Wholesale segment offers medicines and other healthcare services under the Alliance Healthcare brand.
Walgreens Boots Alliance operates retail-drug stores and proprietary stores. Its brands include Walgreens, Duane Reade, Boots and Alliance Healthcare, No7, Liz Earle, Soap & Glory, Sleek MakeUP, Botanics, and YourGoodSkin.
7. The Home Depot – $110.22bn
The Home Depot recorded a 1.9% year-on-year sales growth in 2019. The company's online business accounted for 9.3% of the total net sales and witnessed 19.4% growth in 2019.
It suspended its 2020 financial guidance in May 2020 due to the uncertainty related to COVID-19. Net sales in the second quarter of 2020 were $38.05bn against $30.83bn for the same period in 2019 while gross profit increased to $12.94bn from $10.43bn.
The home improvement retailer offers building materials, home improvement products, decor products, and lawn and garden products. It operates 2,291 stores in the US, Mexico, and Canada.
8. Aldi – $109bn
German discount supermarket chain Aldi recorded $109bn in revenue in 2019.
Aldi achieved £1bn ($1.3bn) in sales in the four-week period before Christmas 2019 in the UK, recording a 7.9% increase compared to the same period in 2018, thanks to new store openings.
The discount retailer is looking to expand its presence in the US with plans to increase its store count to 2,500 by the end of 2022 with a capital investment of $3.4bn, including 70 new stores in 2020. The expansion will allow the company to become the third-largest grocery store by count in the US.
The company intends to increase its store count in the UK to 1,200 by 2025.
9. CVS Health – $86.6bn
Integrated pharmacy healthcare company CVS Health reported total revenues of $256.77bn in 2019 when compared to $194.57bn in the previous year. Revenues from the Retail/Long-Term Care segment increased by 3.1% to $86.6bn in 2019, from $83.98bn in 2018, driven by increased prescription volume.
A majority (55.1%) of the revenues came from the Pharmacy Services segment ($141.49bn) while the Health Care Benefits and Corporate/Other segments accounted for 27.1% ($69.6bn) and less than 1% ($512m), respectively. Intersegment revenues stood at $41.43bn accounting for 16.13% of the gross revenues.
The company's revenue increased by 3% year-on-year to $65.3bn in the second quarter of 2020, whereas that from the Retail/LTC and Pharmacy Services segments took a hit due to reduced new therapy prescriptions.
CVS Health operates through Retail/LTC, Pharmacy Services, and Health Care Benefits business segments. It has a network of 9,900 retail locations and 1,100 walk-in medical clinics.
The Retail/LTC segment sells prescription drugs and general merchandise, including over-the-counter (OTC) drugs, cosmetics and personal care products, and beauty products. It also offers healthcare services through its MinuteClinic® walk-in medical clinics. The Health Care Benefits segment provides health insurance products and related services, while the Pharmacy Services division offers pharmacy benefit management (PBM) solutions.
10. JD.com – $82.9bn
Chinese e-commerce company JD.com reported revenues of CNY576.9bn ($82.9bn) in 2019, a 24.9% rise compared to the previous year.
The JD Retail segment recorded CNY552.24bn ($78.97bn) in net revenues accounting for 95.25% of total revenues, while the New businesses segment comprising logistics services, technology projects, overseas business, as well as asset management services and sale of development properties earned CNY23.93bn ($3.42bn), accounting for 4.12% of the gross revenues.
JD witnessed a 33.8% jump in net revenues to CNY201.1bn ($28.5bn) in the second quarter of 2020 from CNY150.28bn ($21.49bn) in Q2 2019.
It operates as an online direct sales company, offering products through its website and mobile applications.
The technology-driven e-commerce company also offers its technology and infrastructure to partners through its Retail as a Service offering.