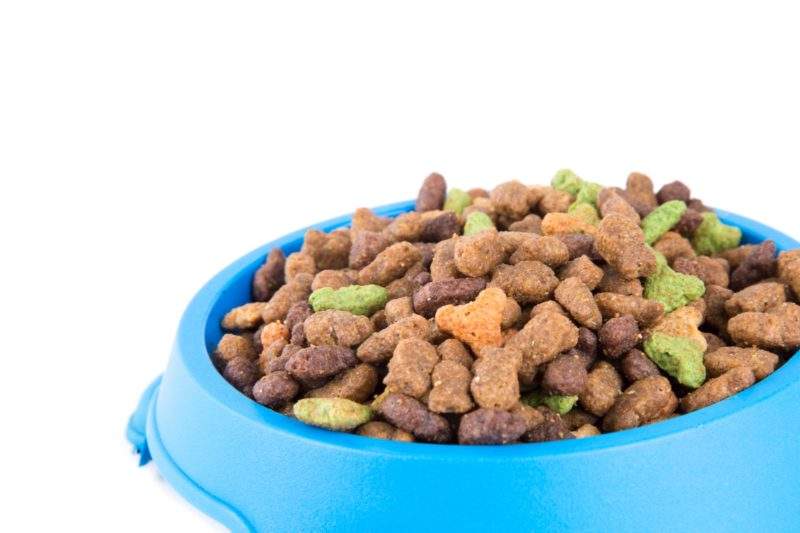 The US pet food market is expected to reach more than $30bn in 2022. The global pet food market was worth $94bn in 2017, with compound annual growth rate (CAGR) of 5% from 2010 to 2017, compared with retail sales in the packaged food market for people, which was expected to grow only 1.2% in the US in 2017. Global market intelligence publisher Euromonitor predicts that this growth will continue and will be the only North American food segment that will expand more than 2% over the next five years.
Amazon has noticed the potential of this 'unique and highly valuable category' and launched its own pet product brand – Wag. Based on third-party forecasts, Amazon expects online pet product sales to reach $8.2bn in 2018. Based on pet spending figures from the American Pet Product Association this would represent about 16% market share.
Trends driving the pet food market
Humanisation
For many pet owners, their pets are part of the family. They refer to them as their 'children' or 'fur babies' making humanisation one of the key trends driving the pet food market. Pet owners are looking for the same quality meals to feed their pets as they want for themselves.
Pet food manufacturers have been quick to notice the trend, and have come up with a range of pet foods paralleling human food; these innovations include Sheba Classic Soup range, Natural Instinct Fish Fingers, Whiskas Casserole and Lily's Kitchen Mini Venison Sausages.
Labelling and marketing of pet food products have also become humanised, showing photos of mouth-watering steaks, pink salmon, and carrots and broccoli bursting in colour to appeal to gourmet owners.
Taking the trend even further, some pet food producers add trendy or exotic ingredients to create food that appeals to consumers.
High quality, premium food
The trend of humanisation has also bolstered the demand for high-quality and premium food. According to a consumer insight company Nielsen's 2016 consumer report, pet owners are becoming less concerned about the cost of pet food, but more interested in the quality of the food. Almost half of American pet owners admit they would sacrifice their Netflix subscription to afford high-quality pet food and at least 55% of American and French pet owners admit they would even sacrifice chocolate for their high-quality pet food.
The demand for higher-quality premium food has increased retail sales dramatically over the past 10 years, with the annual household pet food spend among pet owners increasing 36% between 2007 and 2017.
Wellness
As pet owners are growing more concerned about their pet's health, they have also increased their expenditure on nutritious pet foods. Consumers are looking for more specialised pet food, which has led to a radical increase in the production of pet foods worldwide.
Consumers are also taking more notice of their pet's allergies and intolerances. Data from dog nutrition service tails.com saw a 75% increase in the demand for hypoallergenic food blends for dog food since 2016.
Lily's Kitchen CEO Henrietta Morrison says: "We are becoming a nation of foodies and more aware of nutrition and the impact it has on our wellbeing. Pets are family and we want to do the very best for them."
In order to cater for this trend, pet food suppliers are expanding their traditional categories like puppy, weight control and hairball control to include gluten-free, added omega-3 fatty acids, and diabetic categories, to name a few.
Natural and organic pet products
Consumers are now more aware of the ingredients in their pet food than ever before. With organic and natural becoming the popular choice when it comes to human food, pet owners want the same for their pets. Consumers expect the food for their pets to be made without artificial colours, flavours or preservatives, antibiotics, synthetic hormones or toxic pesticides.
The Organic Pet Food Market report forecast that the global organic pet food market will grow at a CAGR of 9.08% during the period 2017-2012.
To capitalise on the trend and tap into this growing market, brands are launching a range of natural and organic products; for example, Kroger offers all-natural Abound pet foods with high protein and vegetable content.
Festivities and events
The act of spoiling pets with food has become more prevalent and it goes beyond giving them a doggy biscuit. Pet owners admitted to spending over £750m on their small companions over Christmas while £210m was spent this Valentine's Day. Pawsecco, which is a still rose 'wine' for cats and dogs, and pet-friendly cupcakes are now as normal as chews and catnip.
According to the report from veterinary charity People's Dispensary for Sick Animals (PDSA), Animal Wellbeing (PAW) 2015 report, 40% of pet owners give their pet a celebratory meal for special occasions, with 25% treating their pets on their birthday and 62% on Christmas, inspiring the industry to attempt to feed into this segment of the market. For example, Lily's Kitchen makes a birthday surprise box for dogs including a steak dinner, cheese and apple treats and a birthday card. The company also makes a range of advent calendars for pets in the run-up to Christmas.