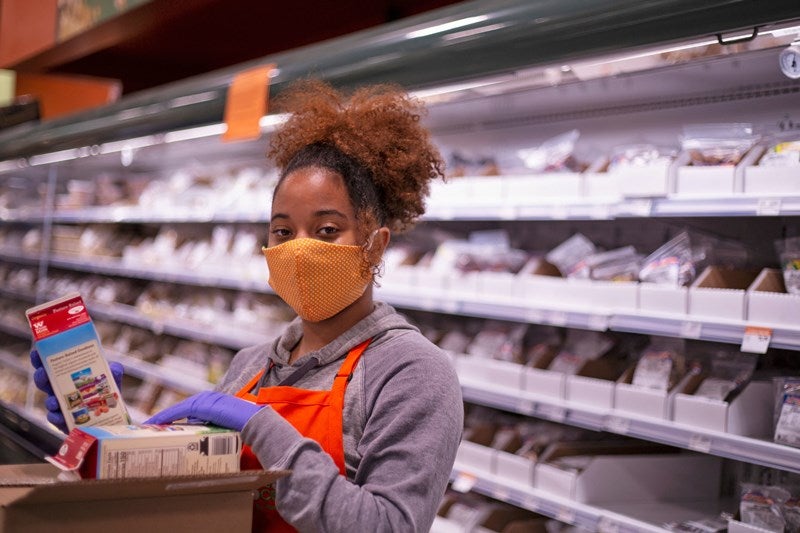 The survey also found that more than half of retailers are expecting to reduce the number of employees in the coming months, despite figures for July showing an overall improvement in sales. Survey respondents attribute these job losses to the Covid-19 coronavirus pandemic lowering consumer confidence.
Around 750,000 jobs have been lost during the pandemic, according to figures from the Office of National Statistics (ONS) at the start of August.
Response to the figures
The UK furlough scheme will end in October and many fear that this will lead to thousands more job losses in the retail sector.
CBI lead economist Alpesh Paleja said: "The furlough scheme has proved effective at insulating workers and businesses in some of the worst-hit sectors during the pandemic, but these findings reinforce fears that many job losses have been delayed rather than avoided.
"Indeed, the latest survey shows that trading conditions for the retail sector remain tough, even against the backdrop of business slowly returning. Firms will be wary of deteriorating household incomes and the risk of further local lockdowns potentially hitting them in the pocket for a second time.
"As a result, further support may well be needed for the retail sector if demand continues to disappoint. Extending business rates relief will go a long way towards alleviating pressure on retailers' cash flow."
Job cuts across UK retail
Retailers across the UK have been making significant job cuts throughout the Covid-19 coronavirus pandemic.
Earlier this month, Marks & Spencer (M&S) announced that a multi-level consultation programme could result in 7,000 job losses over the next three months.
Department chain Debenhams has cut around a third of its workforce since falling into administration at the start of April. Earlier this month, the retailer announced plans to cut 2,500 jobs on top of the 4,000 jobs cut in May.
In July, health and beauty retailer Boots announced plans to make more than 4,000 employees redundant. This announcement came after retail sales fell by 48% during the company's third quarter.
Other retailers that have made job cuts since the beginning of the pandemic include furniture retailer Harveys, which collapsed into administration in June, leading to the loss of 240 jobs, Arcadia Group , which scrapped 500 head office jobs in July, and clothing retailer Cath Kidston , which permanently closed all UK stores in April, resulting in 908 job losses.