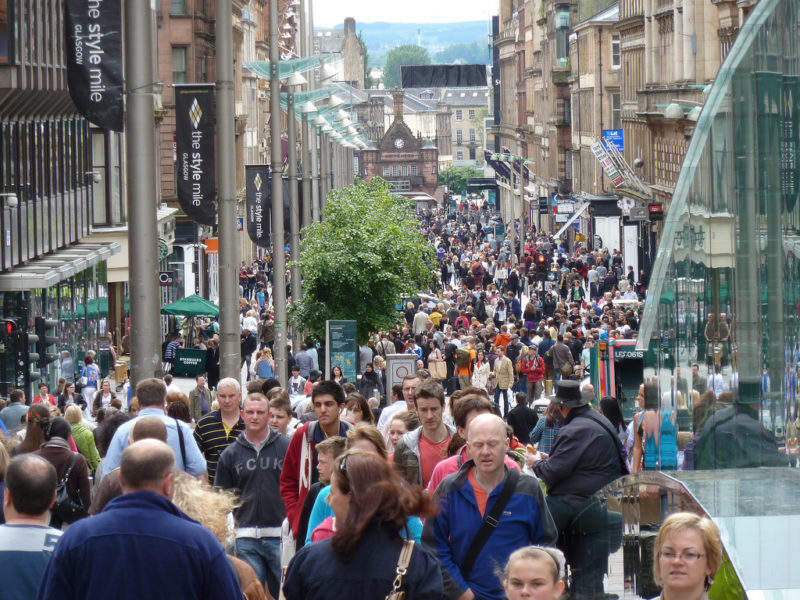 UK retail sales for May have shown an improvement from April's record low, according to figures by the British Retail Consortium (BRC).
BRC chief executive Helen Dickinson OBE said: "As the sun came out and restaurants lay dormant, food sales rose with consumers taking to their local parks for beers, BBQs and picnics."
Clothing and beauty sales also showed an improvement, with Dickinson attributing this to people leaving their homes to meet with friends and family.
Dickinson added: "Continuing the lockdown trend, office supplies, fitness equipment and bicycles all performed well, thanks to strong online sales and DIY was boosted by the opening of garden centres."
However, despite the improvement, retail still struggled across the UK compared to previous years, falling by 5.9% from 2019. Shops still affected by lockdown also experienced another tough month and those that opened suffered reduced footfall and additional costs to implement social distancing measures.
Professional services network KPMG partner and head of retail Paul Martin said: "May presented yet another testing month for retailers, with total sales down by 5.9%. The decline is less drastic when compared to April's fall of 19.1%, however, we are comparing performance to the record low of May 2019."
Will reopening shops lead to increased demand?
On 15 June, non-essential shops across England will be given clearance to re-open, with shops like Primark eager to open up shop again. However, BRC predicts that weak consumer confidence and social distancing rules mean that sales will likely be held back. The retail industry has concerns regarding government support being withdrawn too quickly and businesses not surviving as a result.
Martin said: "As restrictions ease, retailers have much to consider during the pandemic's recovery phase. Stores may soon have the green light to re-open but it will be a gradual affair with safety front of mind, and some doors may not reopen at all.
"Covid-19 has acted as an accelerant in the shift towards having less of a physical presence, not least due to the obvious need to radically reduce costs for survival. We're also witnessing historically high levels of sales transacted online – currently over 60% – and while this will ease as more stores open, consumers have formed new habits that will see the online channel continue to be more prominent going forward."
However, in the last month, there has been a 350% search increase for 'retail shops opening' and an increase of 4,650% for 'when can retail shops open again' according to online marketplace OnBuy. This indicates that there is some demand by consumers for shops to reopen.