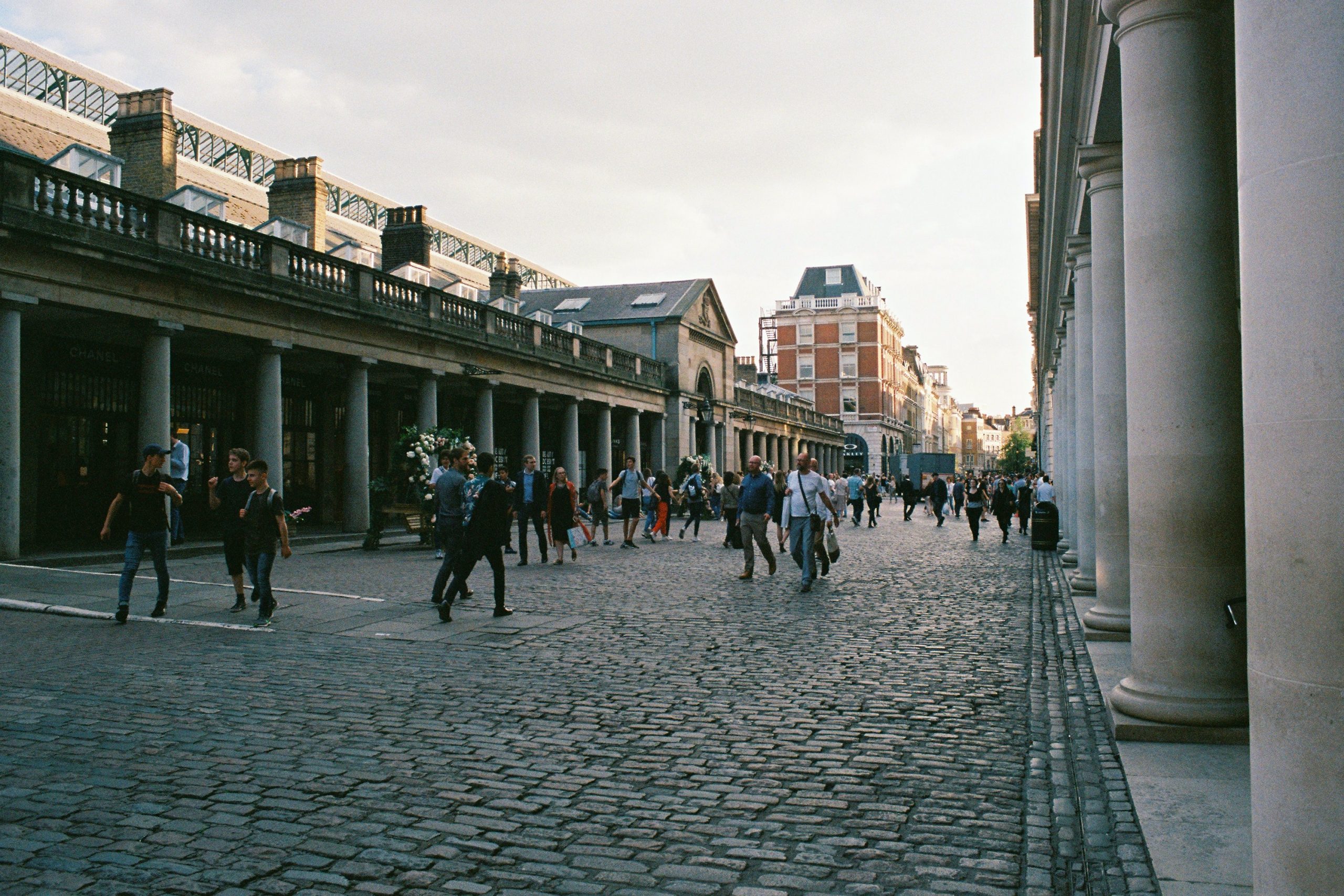 The data results by BRC-ShopperTrak released on Friday covered the four weeks from 5 July  to 1 August and showed that UK footfall is improving from June, however, the consumer survey showed that "retailers will continue to face hard times in the months ahead".
BRC chief executive Helen Dickinson OBE said: "Spending intentions remain down among UK consumers, suggesting retailers will continue to face hard times in the months ahead. This was particularly true for clothing and fashion, which has been particularly hard hit by the pandemic.
"Nonetheless, the public continue to be reassured by the many safety measures that have been put in place by retailers, such as perspex screens, increased hand sanitiser and regular cleaning. Four times as many people believe retailers are doing enough to protect the public, as disagree, and this has been reflected in the rise in footfall."
July sees an improving footfall
The UK footfall decreased from -62.6% in June to 42.1% in July. Though a big improvement from the previous month, the figure still falls below the 3-month average decline of 61.6% according to the BRC-ShopperTrak data. 
Retail parks saw footfall decrease by 22.4% year on year in July, another improvement from -33.7% in June. Retail parks were the most negatively impacted due to social distancing challenges that come with enclosed spaces. 
Data also suggested that the reopening of pubs and restaurants did not significantly impact retail footfall for July.
Dickinson said: "July was the first full month in which shops were allowed to open in all parts of the UK. While retailers will welcome the improvement in footfall across all shopping destinations, it remains well down on pre-coronavirus levels. The reopening of pubs, cafes and restaurants has also provided some additional footfall to many high streets, including a small boost to local retailers. It remains too soon to say how well retail will recover in the coming months, but it clearly remains a difficult trading period for many physical retailers.
"With retail footfall recovering slower than in many other European countries, much will depend [on] how fast consumer demand returns. Retailers have put in place a variety of measures to keep shoppers and staff safe, from regular cleaning and hand sanitiser, to one-way systems and perspex screens at tills."
ShopperTrak EMEA retail consultant Andy Sumpter said: "July saw a number of lockdown measures rescinded, and retailers will now look and hope for a return to some form of normality. As well as more retailers re-opening in Scotland at the end of June, there was the introduction of mandated face coverings in stores, where adoption and compliance seem to have been [generally good]. 
"The first full week with face coverings did not deliver any significant uptick in footfall over the prior week, however, it is likely that the good weather was a more significant factor."
Consumers have low spending intentions
Results from the BRC-Opinium consumer survey showed that 24% of respondents claim they are likely to spend less than usual over the next month, while 61% intend to spend the same, 11% want to spend more, and 4% did not want to comment. 
Fashion and clothing products are the most likely to see reduced spending with 37%, followed by small electronics at 28%, large electronics at 27% and health and beauty products at 27%.
However, data also showed that the introduction of masks likely improved purchasing figures, as 62% of respondents said they feel comfortable buying groceries in store, up 6% from the week before. Likewise, the average for non-grocery categories also increased, going up from 38% the week prior to 42%.
The future of retail
Talking about the future of retail and how footfall could improve, Dickinson said: "We now need [the] Government to play their part by providing clear plans for schools, transport, and office working, all of which impact the way we shop. The safety of the public is a top priority and we believe clear communication will help build public confidence and help bolster local high streets and shopping centres during the summer months."
Sumpter added that face masks are likely to improve footfall in the coming weeks. Sumpter said: "As footfall across parts of Europe has faltered recently, retailers will be hoping that the UK's slow-and-steady recovery will continue. Furthermore, data from the US has shown that states that mandated face coverings first benefited from improved footfall recoveries, so we'll be looking for the same here too in the coming weeks."