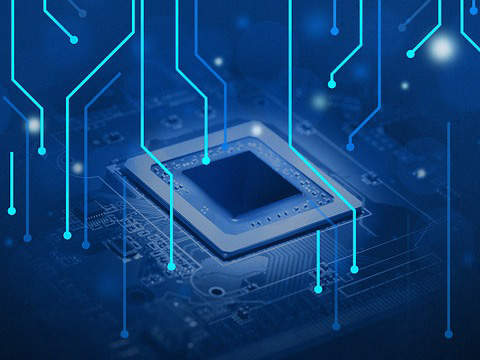 Artificial intelligence (AI) and augmented reality (AR) are two technologies having a massive impact on retail environment. But how are retailers adapting? Pamela Kokoszka rounds up expert views from the industry.
While still in early stages, AI and AR are two technologies with a potential to immerse customers in a brand new multichannel retail experience. AI is all about software systems that can teach themselves to solve issues, for example answering customer enquiries. It is about machines learning things. AR allows virtual representation of the real world; like bringing online experience to brick-and-mortar stores through magic mirrors and virtual clothing racks, which allow customers to see what they would look like in an outfit without actually trying it on for example.
Industry experts across the spectrum explain how these technologies can be used to make the shoppers experiences seamless.
Terry Hunter, UK managing director at Astound Commerce
"Retailers must view AR as a tool for promoting consumer engagement and adding value – and never as a gimmick. Approaching AR with the hope that the additional channel will boost customer experience through sheer novelty is hugely risky. Retailers must have the omnichannel basics in place before making significant changes to an e-commerce strategy."
Rurik Bradbury, global head of conversational strategy at LivePerson
"The one-size-fits-all structure of the web – which was based on a library concept, with static "pages" – was not designed for shopping, and doesn't cater to the innately human need to ask questions when you're purchasing a product or speaking to customer services. We need a new approach, and that's where AI and conversational commerce come in."
Jacob Davis, digital director of analytics at Cheetah Digital
"The goal of these technologies is to reduce the friction between a customer's ideal experience and their current one. In retail, this will present itself in the form of easier product discovery, better offers and a more intimate relationship with the brands we love."
Valentina Candeloro, marketing director international at Mood Media
"AR offers consumers a combination of playfulness, information and immersion, allowing shoppers to engage more deeply with the retail environment and the brand itself."
Russell Jones, general manager at First Data UK
"AI technology can also help take customer experience one-step further. By being able to pool and analyse internal customer data like purchasing history, against unstructured data such as social media, it can help retailers create tailored deals and curated offerings in real-time for their customers."
"Using AR to provide an immersive experience helps consumers get over any potential doubt on how a product will "fit" them or "sit" in their home, nudging them over the purchase line."
Brett Lawrence, business consultancy director at Inviqa
"Retailers are already gaining first-hand experience of how AI can transform the customer journey through convenience. Domino's Pizza is a great example. Its AI-powered Facebook Messenger bot 'Dom' lets customers place orders simply by messaging the word 'pizza', bringing a whole new level of convenience to the customer journey."
Priya Iyer, CEO of Vee24
"Early adopters in Retail are already building new innovative business models by talking advantage of smart AI and AR interfaces backed up by real live human interaction. Businesses that embrace this now will have a significant competitive advantage."
Richard Broadbent, vice-president of software for UK&I at Diebold Nixdorf
"There are lots of AI and AR concepts in their infancy, which creates a danger that organisations will jump on the band wagon and try to apply all the new ideas too quickly and with minimal strategy."
Craig McIntyre, brand director at Four-by-Two
"Historically, as technology has advanced it has become smaller, sleeker and less invasive in our lives. In acknowledgement of that, the future will see AI become integrated in us, embedded into our bodies. This could in turn radically impact and alter the way we view the internet as this moves from screen into the surrounding architecture and environment."
Jordan Harper, chief technology officer at Iris
"Online this all makes perfect sense and is already being used by Amazon and Facebook to target products and ads in a hyper-personalised way, but what will be really interesting to see if whether this can be translated to the in-store retail environment – can a person's experience in a physical space be completely different to the person standing next to them? Can a store be designed for a million individuals rather than the 'average' customer?"
Peter Trend, head of SAP Hybris for UK&I
"Over the next decade, if retailers are to succeed they need to adopt AI driven retail technology that offers customers a balanced experience of technology and humans.  Automating processes powered by Machine Learning and predictive analytics will continue to drive efficiencies and transform customer services into profit centres."
Michael Feindt, founder and chief scientific officer at Blue Yonder
"Although online shopping might offer convenience, consumers still want to see the food that they're buying, and also view shopping as a leisure activity which they enjoy with friends and family. This is an important insight that retailers must take into consideration when developing their replenishment strategies."
Ryan Lester, director of customer engagement solutions at LogMeIn
"Contrary to popular belief, AI will not replace entire customer service teams.  Instead, as it increases in sophistication, AI will continue to find ways to help companies develop deeper relationships with their customers by helping agents provide more personalized experiences, identifying places for business optimization, or by simply taking the burden off agents all together by delivering customers proactive and instant results."
Alexei Lee, head of social and PR at Fat Media
"AI will have a huge impact on the customer experience, basically assisting in decision making and streamlining the shopping experience.  For the retailer this sets a huge challenge because it's how they as a business ensure they are part of the set of the AI driven recommendations."
Chris Cooper, head of planning at smp
"While the potential applications of AI and AR are exciting to explore, retailers and marketers need to be wary of focusing on the technology at the expense of making experiences customer centric."
"Customers are looking for speed, control and convenience. AI will provide retailers with the tools to create a frictionless customer experience at all touchpoints in the customer journey, from product recommendations to finance approval and customer service."
Sam Rutley, managing director at PushON
"As the tech continues to develop, it may only be a matter of time before we have digital shopping assistants replacing their human counterparts in store. They could recognise returning shoppers and provide them with tailored recommendations, while being able to check stock level instantaneously to improve customer service"
Paul Winsor, director of market development, retail and services industries at Qlik
"The retailers that embrace what is being termed Augmented Intelligence – where human intelligence and decision making is brought together will mean blurring both the technical elements of AI and human intuition."
Heather Richards, CEO of Transversal
"We're not going to see human-like robots in stores in the next few years; AI is not about building systems capable of beating the Turing test. AI is about providing cognitive applications that support self-service or agent-assisted interactions, not replace them."
Andy Tow, managing director at RMG
"We know that today's increasingly tech-savvy customers desire this technology in-store, but at the same time our research showed that 34 per cent of shoppers wouldn't feel comfortable operating these types of technology independently."
Nigel Arthur, managing director, EMEA & APAC at Urban Airship
"With a number of well-known high street stores closing down in the UK, brick and mortar retail is locking horns with online shopping channels as consumers seek a more enjoyable and relevant experience. In this competitive multi-channel landscape, AI is emerging as the most exciting technology to challenge and enhance the retail experience."
Greig Daines, vice-president of engineering at VoucherCodes
"As retailers continue to adapt to the growth of online, it's likely that many will reduce the footprint of their physical shops. Stores will have less stock on display, as retailers follow in the footsteps of Apple and Amazon and introduce experiential stores."
Carl Oxley, board director and retail managing director at Westcoast Retail
"As retailers begin to see a greater return on investment, the effects of AR and AI on the consumer experience will change at a greater pace. In the short term, however, changes will remain on a small scale."
All images attributed to www.maxpixel.net