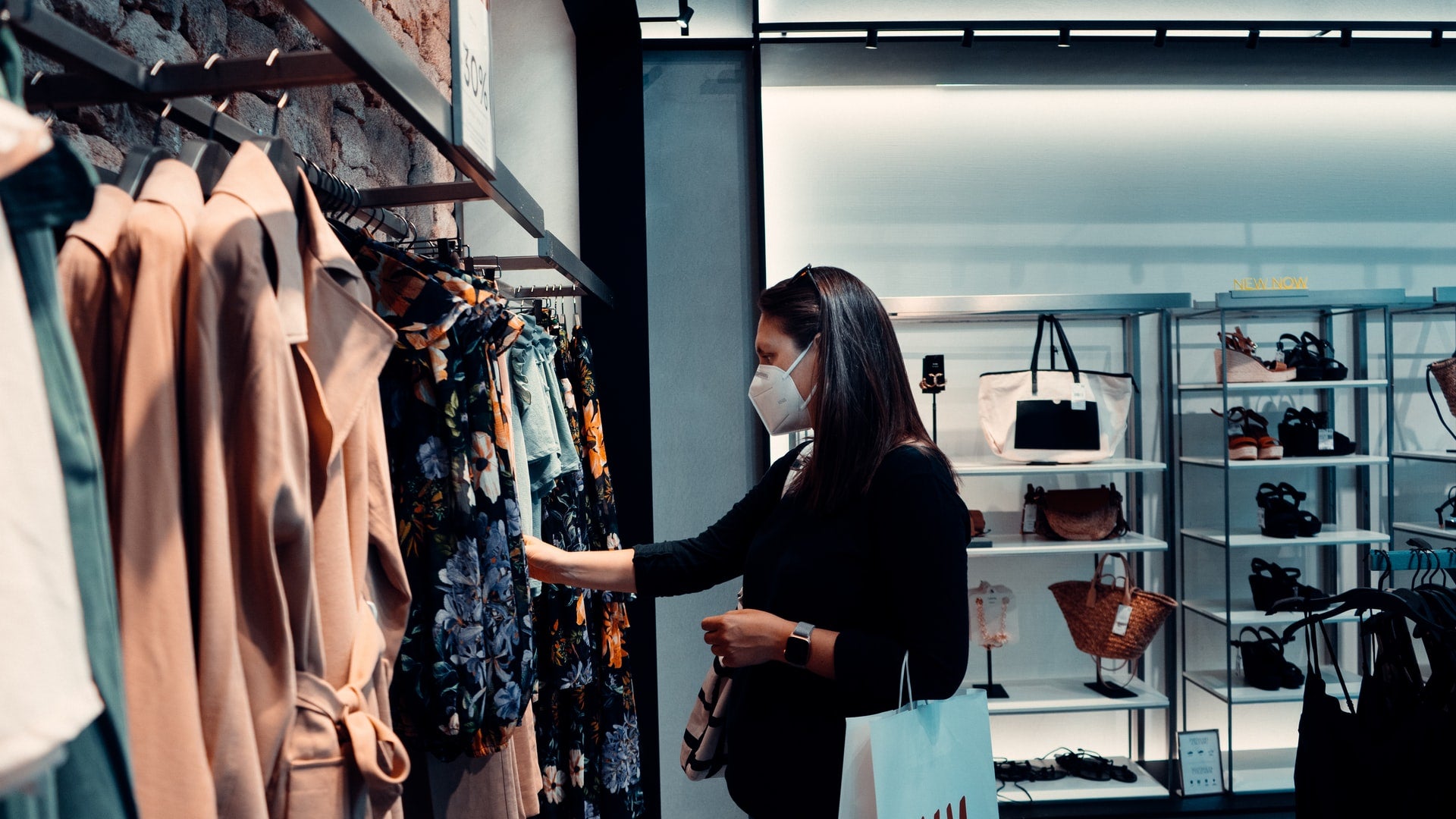 With Covid-19 coronavirus cases rising in the UK, retailers are questioning whether a second lockdown is likely to come into effect.
Retail Insight Network reached out to experts across the retail industry to find out how retail will be impacted should another lockdown be imposed.
Another lockdown could be "catastrophic"
Retail experts K3 Business Technologies Group global marketing director Andrew Howell told Retail Insight Network that another lockdown would be "catastrophic" and that speculation over whether there will be another lockdown needs to be taken more seriously.
Howell said: "Another lockdown will be catastrophic for the retail sector. Especially if it hits during some of retails most crucial moments such as Halloween or Black Friday. The news is nothing new and retailers have had the time to prepare, unfortunately not enough have. This speculation of another imminent lockdown has to be taken as a serious forewarning and preparations must be made if there is any chance of saving the high street."
Price-tracking website Alertr co-founder Andy Barr told Retail Insight Network that another lockdown would have a hugely negative effect on brick-and-mortar retailers. Barr said: "A second UK lockdown would have a near-catastrophic effect on the retail industry, in particular for bricks-and-mortar stores, some of which are currently only holding on by a thread. The latest retail figures suggest that, although sales have risen for a fourth consecutive month, August's increase wasn't as substantial as that seen in July."
Lights retailer HouseOf co-founder Helen White told Retail Insight Network that the biggest issue with another lockdown could be a decrease in stock. White said: "We were so uncertain about retail prior to the first lockdown but what it has taught us is that we are pretty robust and can change quickly if this was to happen again. Worries about logistics networks failing were at the forefront of our mind pre-lockdown in March but actually, they were able to cope with the extra orders but reduced staffing levels.
"The biggest effect from the last lockdown was its effect on stock. Stock was hard to buy due to factory lockdowns, shipping lines were reduced from our main export regions due to staffing levels and we were out of stock of a lot of items. We have only just recovered from this – four months on and we would be worried about the balance tipping again if another lockdown were to happen."
A second lockdown wouldn't be to "the same scale" as the first
Supply chain consultancy 4C Associates senior manager Pro Ganguly, however, told Retail Insight Network that a second UK lockdown would not likely be to the same scale as the first, believing that retailers would still remain open.
Ganguly said: "I actually think if we were heading into another national lockdown, the indications are that it wouldn't be to the same scale as the first one where all non-essential retailers had to close. Retailers would still be allowed to remain open and I think the impact would be fairly minimal because retailers have now had time to adapt their operating models which allows them to continue operating with a 'Covid-safe' shopping environment.
"Retailers are also benefiting through actions they took through the first lockdown – things such as rent reductions and a cut in other non-essential spend will be helping retailers to keep costs low and they've had to become more agile which means they are now pushing through changes and innovations which previously would have taken months or years in a matter of weeks."
Ganguly added that retail is heading into peak trading period, with Halloween, Black Friday, and Christmas "on the horizon" and this will likely benefit retailers.
Online shopping will "provide added insulation"
Fashion Retail Academy principal and CEO Lee Lucas told Retail Insight Network that the previous lockdown saw retailers driving sales through online stores and another lockdown would see this method continued.
Lucas said: "Retailers successfully drove additional sales through their websites during lockdown. Retailer Next, for example, announced on Thursday that even since stores reopened, its online sales are stronger than they were pre-pandemic.
"Consumers' growing enthusiasm for online shopping will therefore provide added insulation in the event of a second lockdown but with in-store clothing sales remaining 15% lower than they were pre-pandemic across the industry, there are fears another lockdown could set back a recovery that still had some way to run."
E-commerce specialist Acorn-i co-founder Claire Leon is also of the notion that a strong online presence will help retailers in another lockdown. Leon told Retail Insight Network: "Most retailers still standing after the initial lockdown had a strong online presence before Covid-19 or adapted quickly to changes in consumer behaviour by building up their e-commerce channels using tools such as Shopify or marketplaces like Amazon.
"But even as restrictions eased and bricks and mortar stores opened up, levels of online shopping remained consistently high. Therefore a second national lockdown is unlikely to hit businesses as hard, as they are already catering to consumers shopping online from home. This permanent shift to e-commerce will make the industry more resilient in the longer term."
Retailers need to focus on creating a better online shopping experience
End-to-end logistics platform Trident Worldwide CEO Arjun Thaker told Retail Insight Network that retailers who are prepared for an "omnichannel shopping experience" will thrive in another lockdown.
Thaker said: "Despite huge strain on the supply chain, those who were well equipped for a more omnichannel shopping experience thrived during [the lockdown]. Being able to pivot a strategy to a more e-commerce-focused approach meant these retailers were able to maximise on consumer demand, but not all retailers were ready to adapt with such little warning."
Clothes-shopping AI company Meepl vice president EMEA Rene Stampfl told Retail Insight Network that another lockdown will "put pressure on brands and retailers" to expand their digital sales channels. Stampfl said: "With more consumers shopping from home, the hot topic of how to reduce returns will further gain momentum. For the fashion players investing in novel technologies, solving this problem will ultimately allow them to outperform their competitors – providing consumers with a better shopping experience while saving money."