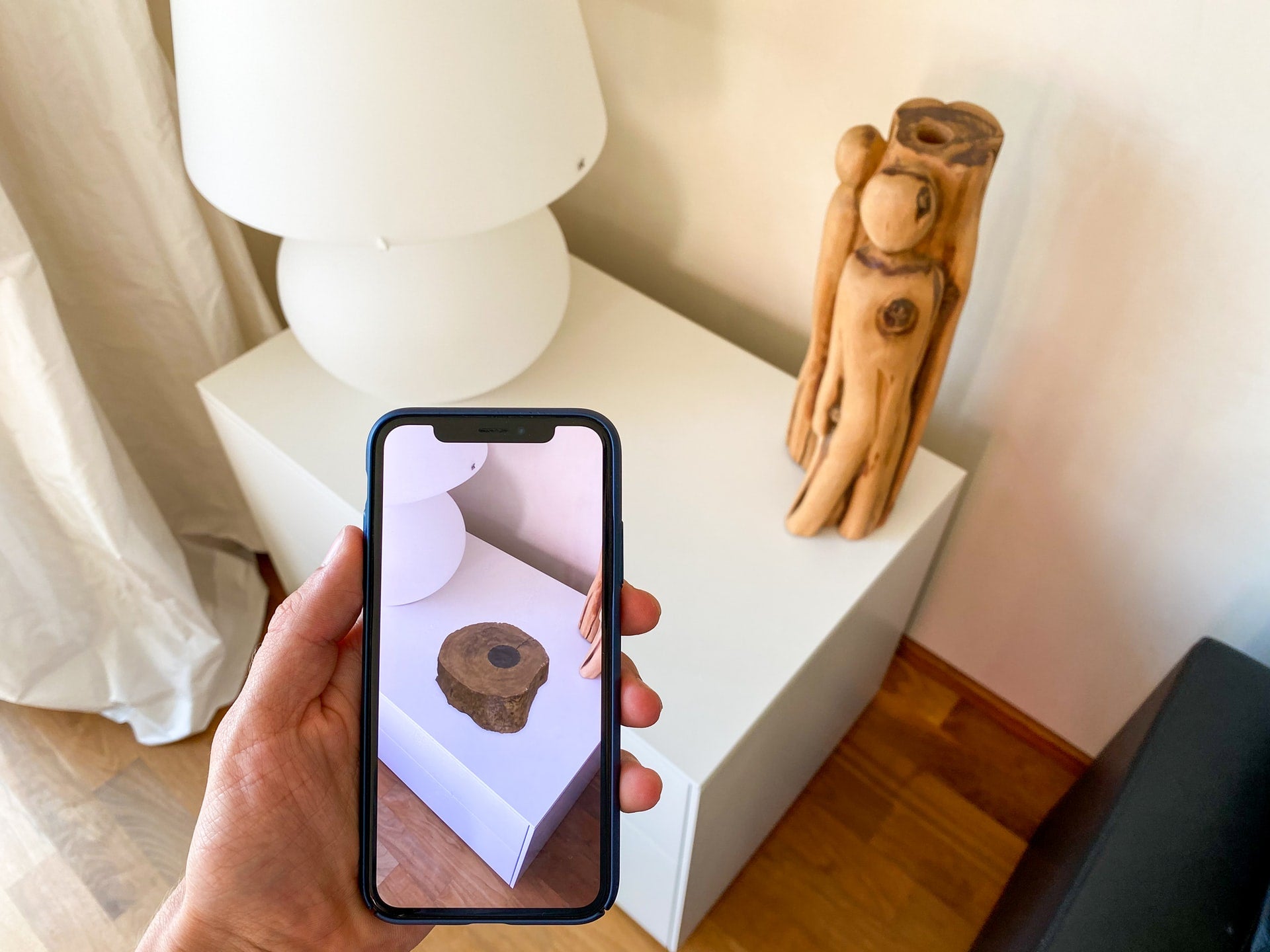 When Google Glass was first launched to the public in 2014, it was ahead of its time. It heralded a new generation of wearable technology in the form of augmented reality (AR) goggles that promised an interactive experience with a real-world object, enhanced by computer-generated perceptual information.
In truth, Google Glass was doomed to fail at that time. Aside from being extremely intrusive and uncomfortable, there wasn't enough content available to justify the hassle of wearing them.
A big part of the problem was the display. Being so close to the eye brings its own challenges; the user didn't want to view life through a letterbox, for example.
In the retail sector, wearable technology wasn't necessarily seen as the new platform for shopping, but rather complementary to what exists.
Fast forward to 2021 and Apple is stealing a march because it is taking incremental steps, putting everything into its phone products and developing the content and technology.
Retail expert London Dynamics CEO Michael Valdsgaard tells Retail Insight Network why AR is potentially the "future of retail" and how the technology could change the industry and the consumer experience.
AR in the retail sector: Luxury shopping and Covid-19
Where wearable technology has failed, AR itself has taken giant strides, with retail one of the best use cases. As shoppers were forced online by the Covid-19 pandemic, retailers have had to look at ways to evolve their e-commerce offerings to keep up with consumer demand.
The luxury retail space is a prime example. These brands have invested huge sums in flagship stores in some of the most prestigious venues in cities across the globe. As tourism and footfall slumped during the pandemic, shoppers in the market for high-end goods required a superior experience.
The chances of shelling out potentially tens of thousands of pounds on a watch or piece of furniture that they haven't seen in person would have been problematic if not for AR.
Moving back to wearables, Apple's investment in the technology has paved the way for others to drive mainstream adoption.
Take the App Store as an example. Apple owns the App Store but doesn't create the applications itself. The same is true of AR, which will be driven by providers that take it to market across a range of industries.
What needs to change for AR to be successful in retail?
For AR to truly work in the retail sector, it needs two things.
The first is great quality. The user must have a hard time differentiating between what is real and what is not. This means the quality of imagery must be second to none, which means reflection in metal, the shine of a wooden surface and the grooves of a leather strap.
The second is ease of use. Shoppers will soon tire of AR solutions if they have to download a separate app for each retailer. It becomes unwieldy, which is the opposite of what any new technology should be. Instead, it must integrate seamlessly with the existing e-commerce estate, with the AR product itself accessed through a web browser or QR code.
This leads into another debate around wearable technology – that of privacy. Other developers in the wearables arena, such as Google and Facebook, are under increasing pressure for the commercialisation of data.
While that debate is not going to be solved overnight, it is clear that wearable tech itself has more than simply a hardware issue to overcome.
The future of retail and AR
What is clear is that ten years from now every retailer will have AR as part of their shopping experience, either through wearable technology or on their mobile device, as it is today.
To ignore AR will be the same as not having e-commerce. Retailers that get on board today will benefit from a genuine point of competitive differentiation.
Where Google Glass failed, the last few years have demonstrated how AR, when integrated seamlessly into the e-commerce estate, can gain mass user adoption and have a significant impact on customer experience.
Those incremental gains have now been taken, meaning consumers are about to witness a new world of possibilities.