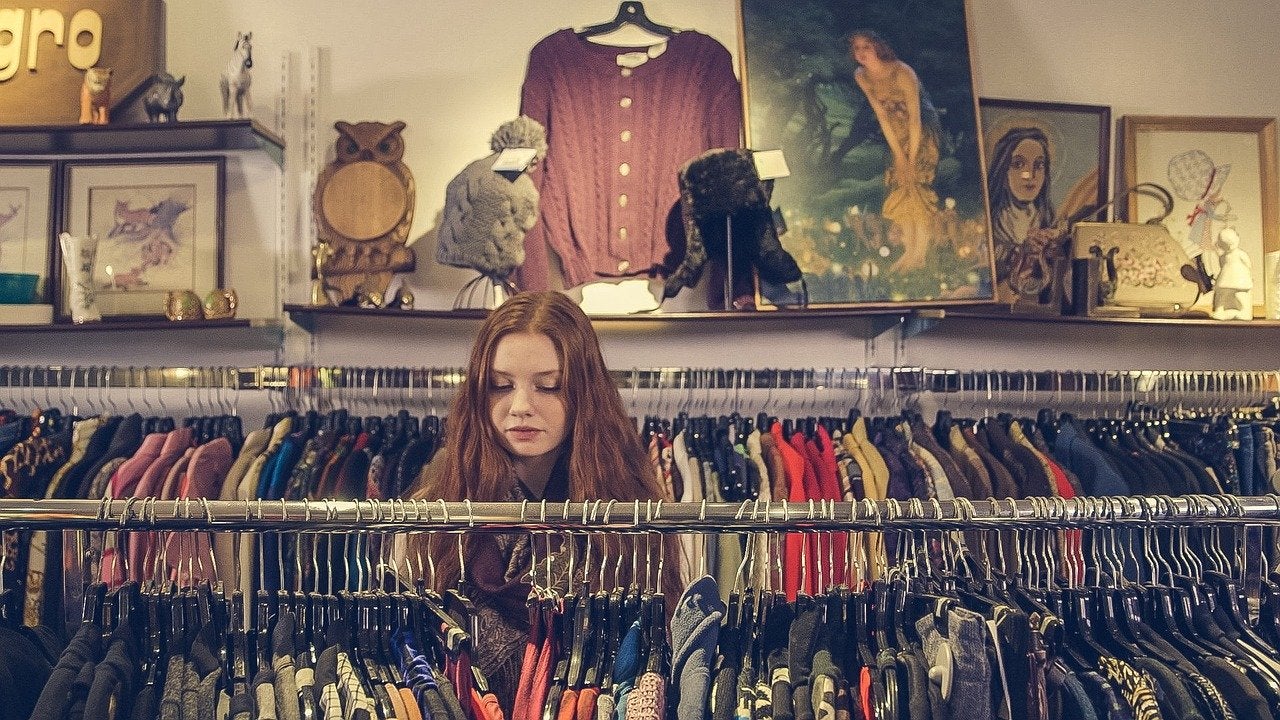 A GlobalData report conducted in January revealed that 'sustainability' was the most important theme for businesses in 2020. The company found that public anger over the lack of action on climate change and corruption gave the sustainability discussions momentum, leaving businesses unable to continue ignoring the need for sustainability.
The retail industry is no exception to this, especially fashion retail where fast fashion and linear business models are damaging the environment. However, with sustainability being such a huge topic, the fight for a circular economy in fashion has only been increasingly gaining traction.
With the demand for sustainability growing, especially in the fashion sector, retailers need to adapt to a different business model that incorporates circular fashion and sustainability. Retail Insight Network looks into what retailers should be doing to promote a circular economy, not only to help the environment but also to stay relevant in a changing retail landscape which values ethics over convenience.
What is circular fashion and how does it protect the environment?
UK-based charity The Ellen Macarthur Foundation, which works with businesses to help work towards a circular economy, defines circular economy as an "aim to redefine growth" by "decoupling economic activity from the consumption of finite resources, and designing waste out of the system." This also entails transitioning to renewable energy sources and regenerating the natural system.
In circular fashion, the same idea applies: to stop fashion being disposable and, therefore, creating waste and pollution. The way that the fashion industry can keep sustainable is to make efforts to replace fast fashion and linear fashion with circular alternatives.
How are fast fashion and linear fashion damaging the environment?
Fast fashion is one of the most-used retail models, especially on the UK high street. Labour costs are kept low to produce clothes at a higher rate, to last less time, and using cheaper – non-recyclable – materials. Because of the speed clothes are produced, wash tests and wearer trials are not usually conducted, meaning decreased clothing quality.
Clothes produced through fast fashion promote a "wear once" attitude, with new stocks constantly being introduced. Through this, fast fashion contributes to linear fashion: the lifecycle of clothing in which fashion is made, bought, and then disposed of after little wear.
According to the Waste & Resources Action Programme (WRAP), on average, around 30% of clothing in wardrobes has not been worn in at least a year. Alongside this, an estimated £140m and 350,000 tonnes of used clothing goes to UK landfills annually.
The nature of fast fashion and linear fashion business models damages the environment through not only by clothing waste but also by pollutants released through delivery transportation.
Why should fashion retailers change to a circular business model?
Changing to a circular business model not only helps the environment but also supports retailers to help grow their businesses and stay relevant in a retail landscape that is seeing sustainable alternatives on the rise while fast fashion falls.
Many brands have already begun embracing circular fashion, including Nike, with its new trainer 'Space Hippie', created using 25-50% recycled waste, and fashion group Inditex – which owns Zara and Pull&Bear – pledging to have its stores become 'sustainability hubs' within the next two years.
A GlobalData study in partnership with ThredUp in June revealed that resale was expected to "explode", with the second-hand apparel market valued at $28bn and expected to grow to $64bn within the next five years. Online thrifting is set to grow 69% between 2019 and 2021, while the broader retail sector is projected to shrink by 15%.
The analysis revealed that resale is expected to be a bigger industry than fast fashion by as soon as 2029, with traditional thrift and donation-based fashion to be worth $36bn, resale to be worth $44bn, and fast fashion $43bn. This means that the total value of second-hand fashion will be at $80bn, almost double that of fast fashion.
The rise of circular fashion in the retail industry is a trend caused by changing perceptions of retail and the need for sustainability, but the Covid-19 coronavirus pandemic has accelerated the popularity of circular fashion while leaving fast fashion and "traditional" retail in decline.
While sustainability soars, the future of fast fashion is uncertain
Alongside the decline in fast-fashion retail, the Covid-19 coronavirus pandemic has meant that consumers are experiencing economic uncertainty, which GlobalData and ThredUp argues will cause them to "shift to thrift".
Statistics revealed that 79% of consumers plan to cut their apparel budget in the next year, with 88% of consumers adopting a new "thrifty hobby" during Covid-19, such as mending clothes and sewing face masks.
How can retailers make the switch?
A good way fashion retailers can switch to more sustainable options is by adopting new business models, such as resale and re-commerce.
Resale is a popular and green alternative to fashion waste, with re-commerce sites like eBay, and Depop propelling the downfall of fast fashion and the uptake in second-hand buying. The trainer resale industry, for example, is worth more than $2bn in annual sales, with a strong demand for athletic shoes like those made by Nike and Adidas.
Department stores are a good example of how resale is being integrated into the retail industry. American department store Macy's has employed brick-and-mortar ThredUp thrift stores, with more department stores like JCPenney predicted to follow suit.
As another example, & Other Stories is a fashion retailer which successfully incorporates resale by selling pre-owned garments. On its website, the fashion brand features a 'pre-loved' section, essentially creating its own private re-commerce.
Covid-19 has been a key factor in leading many fashion retailers on the high street to fall into administration, such as M&Co, Monsoon Accessorize, Cath Kidston, and Debenhams.
Barclays told GlobalData and ThredUp: "We believe the period after Covid-19 is an opportunity for brands to embrace sustainability and we expect to see a continued, if not accelerated, shift towards sustainable fashion as the economic outlook improves."
With the Covid-19 coronavirus pandemic now easing, there is no better time for retailers to make the switch to circular fashion.