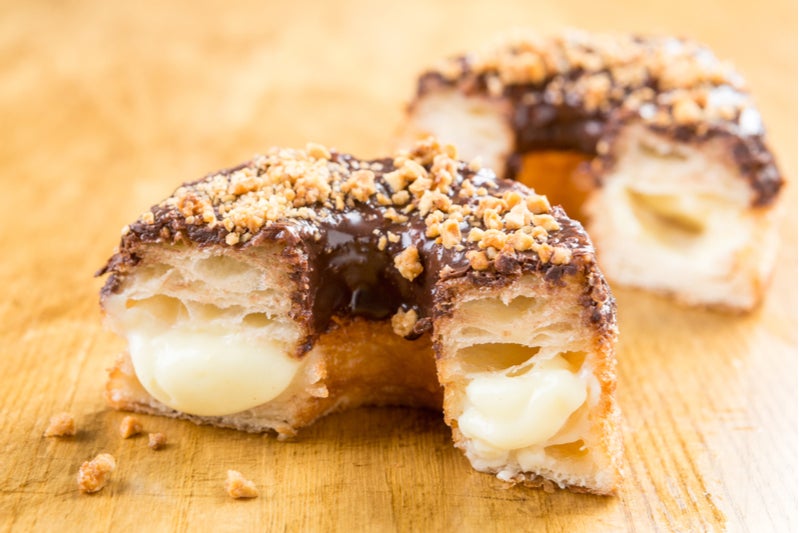 The 2010s have been a decade of sci-fi-like inventions in the food and beverage (F&B) sector. It featured feats and breakthroughs that wouldn't have been out of place in a Black Mirror episode.
Yet, it has also been a decade of the downright ridiculous. From grapes that taste like cotton candy to the cronut. GlobalData has compiled its list of the top 5 food inventions and trends of the 2010s, ranked:
5) Water Pods:
At number 5, water pods are set to replace the plastic bottle with its eco-warrior credentials of biodegradable seaweed and algae. This material degrades in six weeks, in comparison the 400-year timescale for plastic bottles to degrade.
4) Gluten-free / High Protein:
The 2010s have seen a rise in health-conscious consumers. Consumers are replacing glutinous staples like rice with gluten-free alternatives such as quinoa and chia seeds. Likewise, protein is now in everything.
3) Activated Charcoal:
This invention came around in 2016, infused in products from the ice cream to the pizza. Consumers loved it for its umami taste, its striking appearance and its potential health benefits of binding to toxins and flushing them out.
2) Reformulation:
One of the greatest feats of the 2010s is reformulation. From cauliflower pizza to cricket flour bread, manufacturers are tweaking the ingredients of long-established foods with the aim of making them healthier and more nutritious
1) Vegan Meat:
Finally, at number 1, comes the vegan meat revolution. Pioneered by Impossible Burgers and Beyond Meat, this innovation aims to replicate the taste, texture and smell of meat with the use of ingredients such as heme. GlobalData notes that 42% of consumers find meat-free food labels very/somewhat appealing.
Ultimately, the speed of innovation in the F&B sector over the 2010s has been spectacular and this phenomenon will continue to accelerate throughout the 2020s.