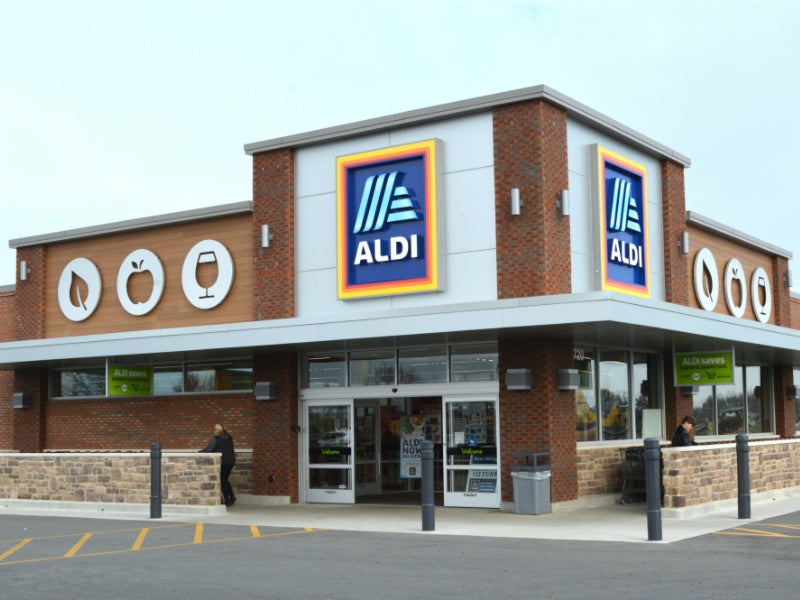 Many consumers in the UK have completely avoided going to the shops during lockdowns due to COVID-19, resulting in a heavy reliance on online deliveries instead. In order to ease people's fears and attract more visitors to stores, therefore taking the pressure off the overwhelmed online delivery services, retailers have introduced strict in-store measures that are updated regularly following government recommendations. A prime example of this is Aldi. The German-based discount supermarket chain has updated its shopping guidelines to help shoppers and staff stay safe, while also supporting the community and its partners that may be suffering during the pandemic.
The supermarket already has several social distancing measures in place, including floor markings, a no touch policy, and checkout safety screens. However, amid rumors of lockdown potentially easing up, the retailer introduced more safety measures, including providing free face masks for its staff, launching a voucher scheme for volunteers to help the vulnerable, growing its British beef orders to help its beef providers suffering from a surplus of meat, and selling 200,000 flowers to support horticultural suppliers. Aldi has also let its customers know that NHS, police, and fire service workers have priority access, and informed its visitors about the quietest and busiest times, and encouraged people to visit stores during the quieter times.
In the UK, many consumers are feeling high levels of anxiety during the pandemic and a percentage of them have even stopped leaving their houses, for fear of catching the virus. Even though supermarkets and big shops have largely stayed open during the pandemic, some people have decided to rely on online shopping instead. In fact, according to GlobalData's COVID-19 tracker consumer survey – Week 6, 42% of global consumers (11 countries surveyed) say that they are going to large grocery outlets less frequently than before*, and 26% of consumers have stopped going there altogether. Encouraging the continued visits to brick and mortar retail outlets is especially important for Aldi, as the company just introduced online delivery services for the first time in its history, and the full grocery range is not even available to purchase online.
More and more countries affected by COVID-19 have started easing down the lockdown. Therefore, retailers are trying to bolster consumer confidence in visiting their shops, and slowly coming back to more normal shopping behaviors.
*GlobalData's Coronavirus (COVID-19) Tracker Consumer Survey – Global – Week 6 – stopped/going there significantly less frequently than before/slightly less frequently than before