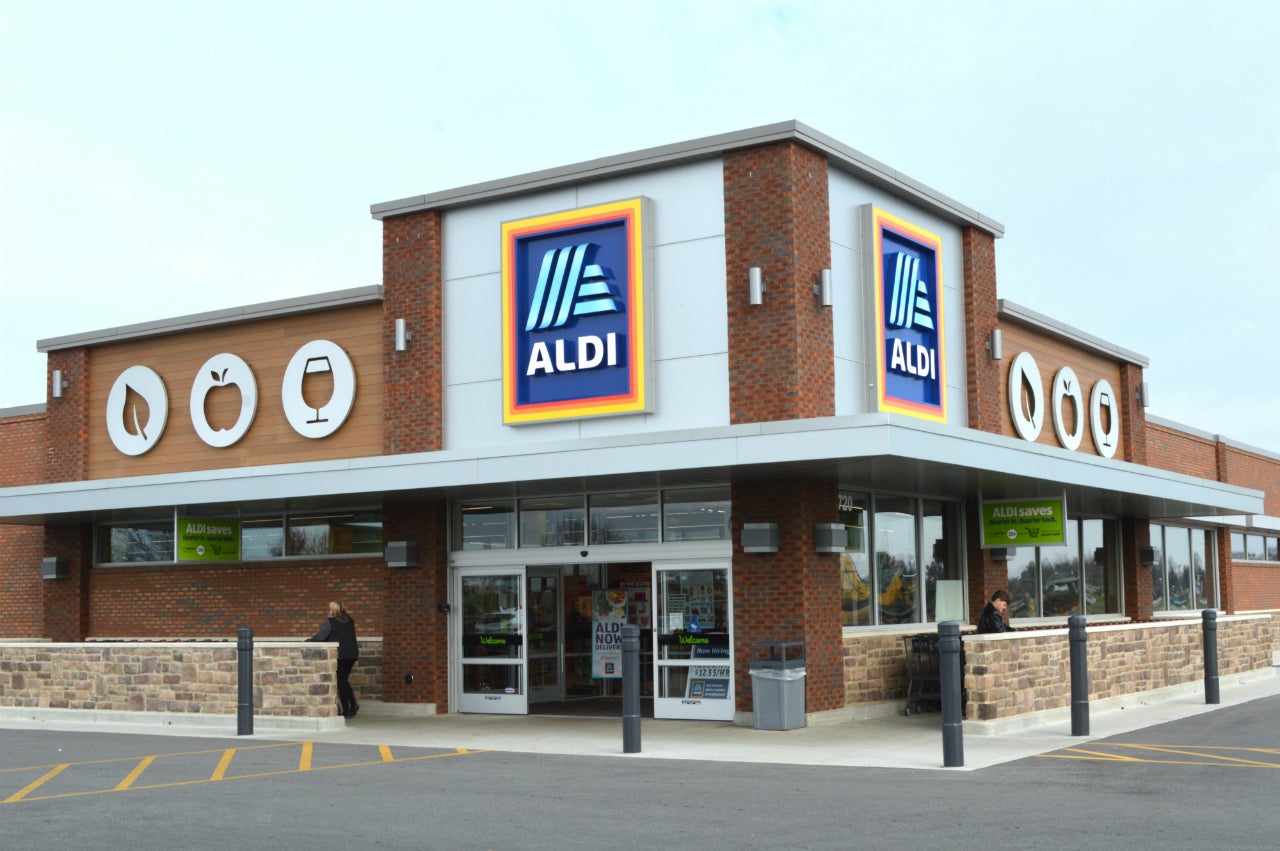 Aldi has reiterated its plans for the UK store expansion as it announces a 49% rise in profits in 2019.
The company has remained undeterred by the Covid-19 pandemic and will continue with its growth strategy. Aldi is also trialling click-and-collect as consumers increasingly turn to online shopping.
Aldi to continue to expand on the back of strong 2019 performance
Aldi said that it will invest £1.3bn over the next two years on the expansion of its UK store network. The company plans to open 100 new stores between 2020 and 2021. Its long-term goal is to reach 1,200 stores by 2025.
2019 was another strong year for the retailer with profit increasing by 49% and total sales growing by 8%. The company has grown its market share in the UK to approximately 7% in 2019, according to GlobalData.
Pandemic is not deterring the retailer
While the strong financial performance announced by the company was before the pandemic, the retailer is pressing on. With consumers expected to become increasingly price-conscious as the economy stalls, Aldi is in a prime position to entice shoppers. During the last recession, the discounters began to see a surge in popularity.
The company has seen its market share edge slightly lower in the UK recently with this largely being down to the surge in online shopping seen during the lockdown. However, many consumers have now returned to shopping in-store.
Aldi trialling online retail
The company has recognised the growing trend for online food and grocery shopping and has acted accordingly. The company is trialling a range of new initiatives with a click-and-collect service and a Deliveroo delivery service. Aldi plans to ramp up its Deliveroo rapid delivery. Should the UK enter another lockdown, online retail is likely to surge once more.
The pandemic will create opportunities for Aldi with the big four UK supermarkets unlikely to match it on price. However, it will also be vital for the retailer to get its home delivery service right. If Aldi can compete with the likes of Tesco, Sainsbury's and Asda online, then it will make for an incredibly formidable competitor in the coming months.