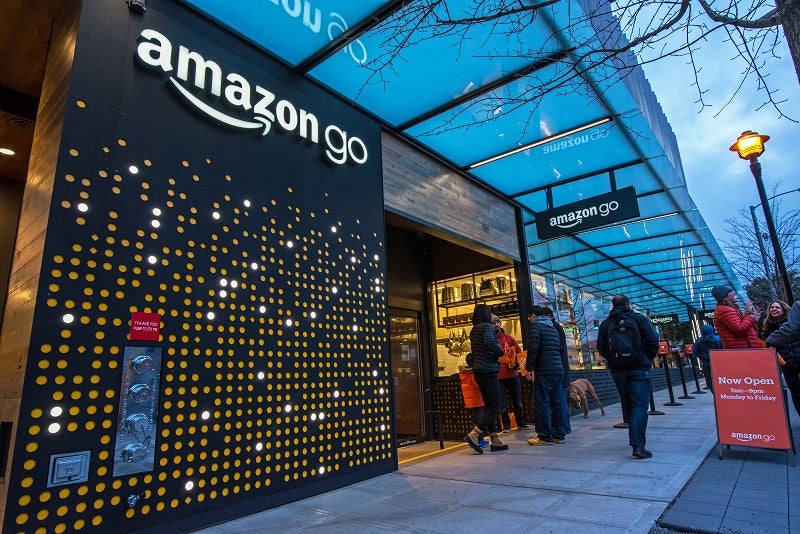 Once again, Amazon has found a way to innovate itself, this time by going a bit more traditional. The e-commerce giant is opening new stores in the United States that appear to be more along the lines of conventional supermarkets with a digital twist.
Convenience is very important for consumers. 91% of consumers globally say they are interested in products that save time and effort (GlobalData Global Consumer Survey Q3 2019).
Understanding consumers' desire for a convenient and tailored shopping experience has been the main factor driving every innovation in Amazon's extreme growth in the last few years.
That being said, it still has a lot of work to do as online grocery shopping hasn't taken off as much as the company initially expected. Only 11% of consumers globally say they buy their food online. In fact, 86% of consumers globally say they buy food in supermarkets/hypermarkets (GlobalData Global Consumer Survey Q3 2018).
The Amazon 'traditional' grocery store will show consumers that it has something for everyone: they can pick up orders or they can shop for big brands similar to every other grocery chain. It will appeal to those who still feel more comfortable shopping in-store but also have all the convenience offerings for those who want to buy online and pick up in-store.
The other benefit for Amazon is that it will be able to reach new consumers and collect valuable data it normally wouldn't have access to through its online services. It will be able to track customer journey throughout the store and gain insight on consumers that are more averse to technology and how to personalise products and services to them.
Amazon's decision to go a bit more 'traditional' with digital flavours for those who want a universally connected lifestyle shows that it understands the nuances in consumers and wants to provide customised and convenient experiences. But because the expectation is that Amazon is always evolving, it has to avoid going too 'old school' at the risk of losing to the traditional competition.