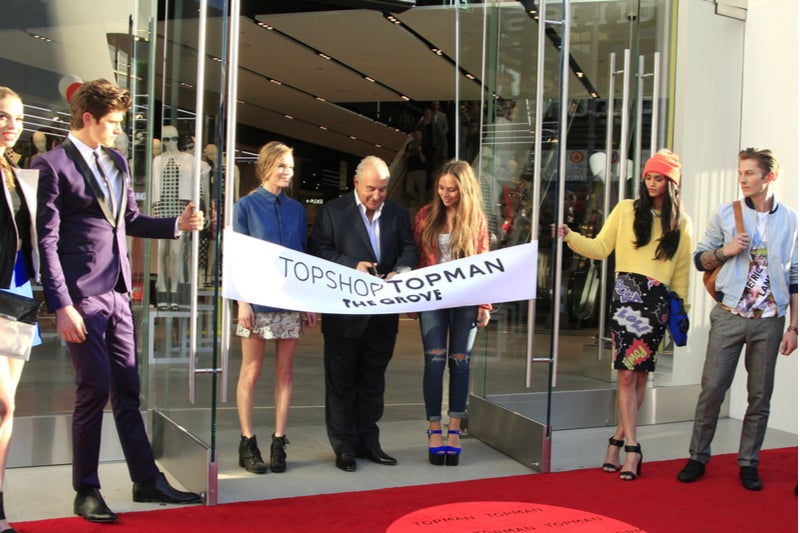 Arcadia Group has reportedly started to separate centralised functions of the retail business in preparation for its dismantling. This comes in the wake of financial results that revealed massive losses and falling turnover, however, the company continues to deny it is planning to sell off its brands.
A spokesperson described the notion as "wholly inaccurate and unfounded". Despite this, the break-up of the fashion empire appears to be the best option, as staving off a collapse becomes increasingly difficult.
Arcadia readies for 'brand' fire sale
All of the brands within the group are quite different, therefore separating the brands would enable each one to focus on establishing a clear target audience and adapt to the needs of that audience.
Topshop and Topman would likely be kept together, as they are not only aligned well but are the strongest performers of the group.
On 6 September this year, Arcadia Group filed its full-year financial results, revealing a massive loss in the previous year, raising grave doubts regarding the future of the once-thriving fashion empire.
Accounts filed at Companies House showed the business recorded a full-year loss of £170m ($211m) in the year to 1 September 2018.
The UK apparel retail industry has experienced weak growth in recent years, which has indeed heightened competition amongst players in the market; however, several competitors to Arcadia on the high street are not only surviving but thriving.
Primark, which also derives the main bulk of its revenue from the UK, recorded revenue of £3.63bn ($4.8bn) in the 24 weeks to 2 March, while adjusted operating profits rose 25% to £426m ($567m).
Group has faced mounting challenges
One of the key factors which have contributed to Arcadia's downfall is the deteriorating performance of its previous star player, Topshop. Topshop was once the poster child of UK high street fashion; however, the brand has failed to adapt to key trends which have swept across retail and fashion.
The popularity of online shopping both globally and in the UK has benefited online pureplay retailers such as Boohoo, ASOS and Missguided, which have remained immune to the woes of the high street.
The fast fashion trend has also harmed the Arcadia Group, as bringing on-trend products to market within the shortest possible time is now considered crucial to remaining competitive.
In addition to what is already a tough retail environment, Arcadia's performance has also been impacted by the group's chairman Sir Phillip Green's personal life.
On 25 October 2018, Sir Phillip Green was publicly named as the businessman who had taken out a gagging order to prevent press reports of physical and sexual abuse being published. Allegations denied by Sir Phillip.