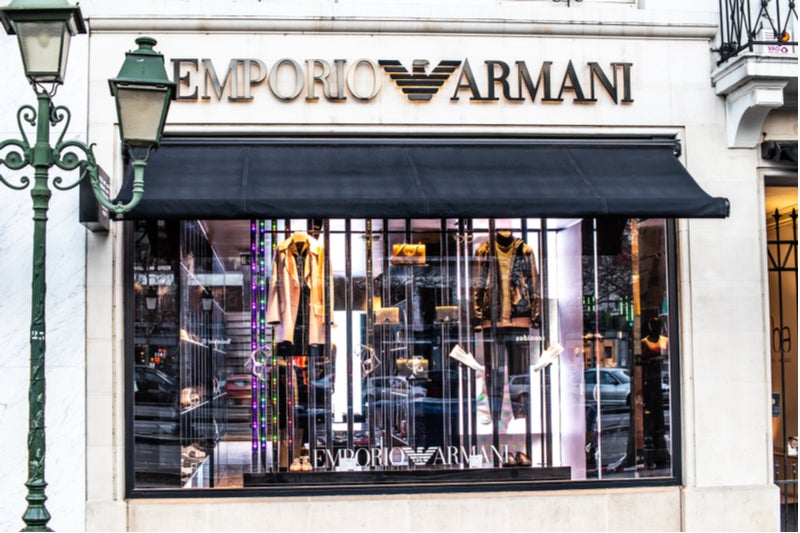 Italian fashion and luxury goods giant Armani recently unveiled its first skincare line created specifically for men, reaffirming the continued growth of male beauty and grooming.
Armani skincare for men
The skincare range includes a face wash, toner and facial moisturiser and is set to launch in the US in June, and later in Canada and Europe. These markets offer a strong customer base for Armani to launch a prestige skincare range for men to engage with given the already strong interest, particularly among millennials males, in carrying out grooming routines within the home.
In fact, almost two-thirds (64%) of male North American millennials claim to do a beauty/grooming treatment at home at least 3-4 times per week, while 38% of European millennial males claim to do so, according to GlobalData's 2018 Q3 primary consumer research.
Inspired by the sophisticated male grooming routines in Asia, grooming products for men are beginning to have an established position in the West. Armani's strong brand heritage, luxury credentials and presence in the male fashion and fragrance markets heighten its ability to attract male consumers with its skincare offering, while further breaking down traditional gender stereotypes in beauty.
Not to be overlooked is Armani's decision to align this range with the ongoing wellness revolution and demand for sustainable products by ensuring that its products feature biodegradable formulations and eco-friendly packaging. In fact, this decision holds the potential to elevate the perceived quality credentials of its product range more so than luxurious packaging. According to GlobalData's 2018 Q3 primary consumer research, almost a third (32%) of global consumers believe that "high quality" means "environmentally friendly or sustainable" compared with just 21% who believe that this means "luxury packaging".
This move will help differentiate Armani from other prestige beauty players such as Chanel which recently launched its 'Boy de Chanel' male-makeup line, and will appeal to the discerning consumer seeking sustainable yet luxurious beauty solutions.
Looking ahead ample opportunities remain for luxury brands to penetrate male beauty space, particularly through offering more sophisticated skincare offerings. While male make-up holds the potential to grow in future, male skincare may offer more immediate consumer engagement and growth for players in this space.