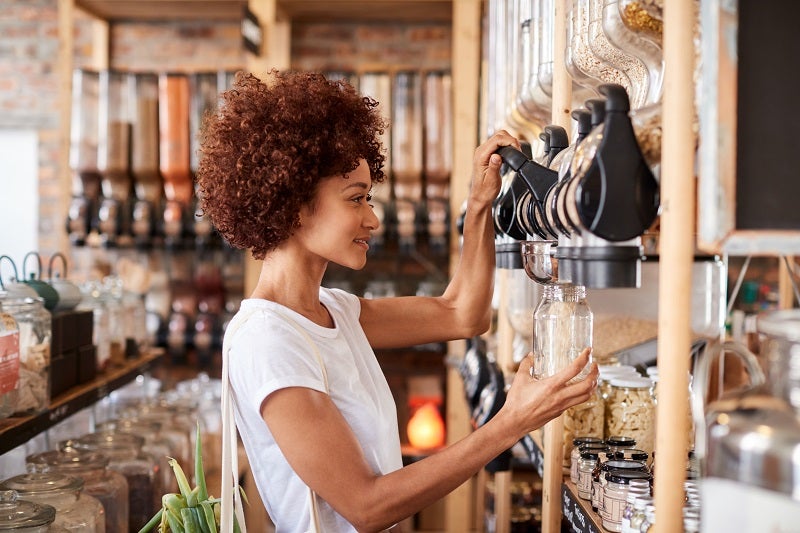 Last week, ASDA announced that it will partner with big brands such as Unilever and Kellogg's to trial a refillable store layout.
With increased concerns over the environmental impact of plastic, supermarkets have come under scrutiny for excessively over packaging their food products. As a result, big chain supermarkets are desperately seeking solutions to become packaging-free.
ASDA's sustainable store trail is the first of its kind in the UK and, if it succeeds, many more stores are likely to follow. According to GlobalData's 2019 Q3 survey, 78% of UK consumers find "Refillable / reusable" extremely / quite important factor in packaging. Many major supermarkets have taken small steps towards reducing their plastic. For instance, in an effort to reduce their environmental impact, Tesco announced that it will stop selling plastic multi-wrapped products and instead offer multi-buy deals.
Environmental Investigation Agency (EIA) and Greenpeace UK, 810,000 tons of single-use plastic every year are being produced by the top ten supermarkets in the UK. In 2018, ASDA removed 8,000 tons of its own-brand packaging, however, due to the importance of the issues they decided to push forward their sustainability goals.
Consumers have expressed interest in refillable / reusable shopping in the past, where they brought their own crates into stores to be filled out with produce. However, as the need for convenience took over this trend quickly died down. Now that consumers realize the negative impact over-packaged food had on the environment, they desperately look for ways to try and reverse that damage. And as a result, we see an increase in campaigns and challenges such as 'Go Plastic Free for a Week', where consumers are much more varied in how they shop.  Therefore, ASDA's new store layout is likely to succeed and be adopted by more major supermarkets.