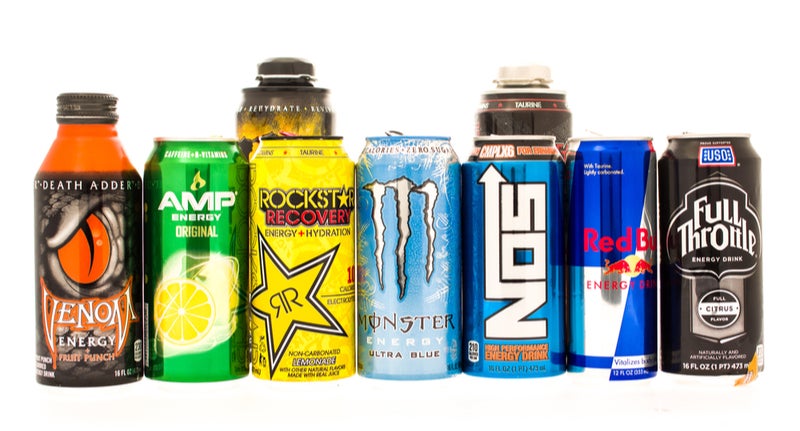 Beverages with added energy are increasing in popularity among cohorts of young, young adult and teenage consumers.
Energy drinks have been susceptible to much negative press over the years, especially for the adverse health effects these products impose on people's bodies, these include increased heart rate, insomnia, restlessness and anxiety. 
See Alsunni (2015), Energy Drink Consumption: Beneficial and Adverse Health Effects. 
On a global level, demand for energy drinks is growing, despite 43% of consumers stating that they prefer to pay as little as possible for soft drinks, according to GlobalData's global consumer survey of Q4 2018. 
Sugar is sugar
According to the US National Center for Complementary and Integrative Health, guarana, bitter orange, taurine and B vitamins are some of the more popular additives, most of which derive from plants, or can be obtained through natural foods. 
So on the face of it, having an energy drink may appear to be a way to get a natural energy boost, but this is not the case. Sugar itself is the pitfall here. A study, published by the British Dental Journal (2019), found that of the main five leading energy drink brands in UK, all contained an extremely high amount of 'free sugars' – which the British Nutrition Foundation consider to be all added sugars, those in fruit and vegetables and those added to drinks. 
And in a study of 44 participants by the American Heart Association (2019), energy drink consumption has also been linked to an increase in emergency room visits and deaths, this is probably because energy drinks are consumed when people want to feel more alert, enhance their memory and revive themselves.
We consume because we don't know an alternative
For the consumer, the choices available for natural energy beverages are endless, with enhanced waters, sports drinks and low-calorie energy drink offerings. 
So who favours full-sugar energy beverages? Consumers are very old school. While many may want to believe in 'natural' tags, it is difficult to get away from the traditional view that energy drinks help fight fatigue. This is ironic, as 65% of global consumers state that how a product impacts their health and wellbeing either always, or often, impacts their decision, according to GlobalData's global consumer survey of Q4 2018.
It is well documented that excess consumption of energy drinks is bad for one's health, which is particularly worrying in young adults. For those who consume moderately, energy drinks still represent extremely high levels sugar content – in a world trying to alter consumption preferences, this is a classic case of consumer divergence between what consumers say and what they practice.