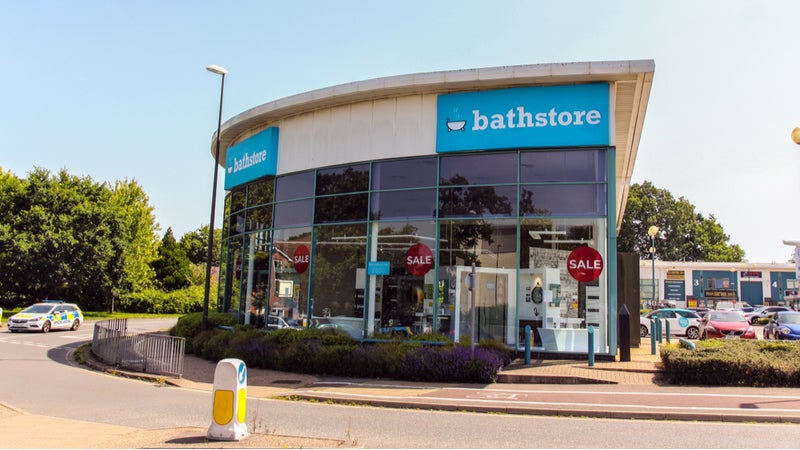 Reports that leading bathroom furniture specialist Bathstore has appointed an administrator to oversee the process of finding a buyer demonstrates how the market has moved online since 2015.
The privately-owned business has seen its market share deteriorate consistently since 2016, with 22 net store closures in the last three years and weaker consumer confidence has focused shoppers on price, allowing pureplay specialists such as Soak.com and Victoria Plum to thrive at its expense.
Source: GlobalData, Company accounts
Findings from GlobalData's forthcoming Bathroom Furniture report found that convenience followed by low prices remained the two most important considerations when selecting a retailer and that over 60% of customers that conducted pre-purchase research specifically compared price.
This shift to online is reiterated by the leading pureplay, Bath Empire which owns Soak.com and iBath via Amazon, gaining an estimated 3.6 percentage points of share between 2016 and 2019 and the four largest pureplays accounting for just under a quarter of the market in 2019. This shift from physical to digital has also contributed to the downfall of 15-store retailer Better Bathrooms, which went into administration in March 2019 before it was acquired by e-commerce group, Buy It Direct.
Should Bathstore find a buyer, it should consider launching a click & collect offer for individual components to improve convenience, more effectively use its store portfolio and compete with pureplays on delivery by offering same-day delivery, and a later cut-off or cheaper next-day delivery. It should also promote its installation service to capitalise on this success, with 21.7% of its full-year 2016/17 sales coming through this channel, a 5.9 percentage point uplift on full-year 2014/15.
GlobalData's Bathroom Furniture report findings show around 45% of those that purchased a complete bathroom also bought installation from the retailer. With B&Q ceasing its Homefit installation service, promoting this more would help it offer greater value and stand their ground against the pureplays.