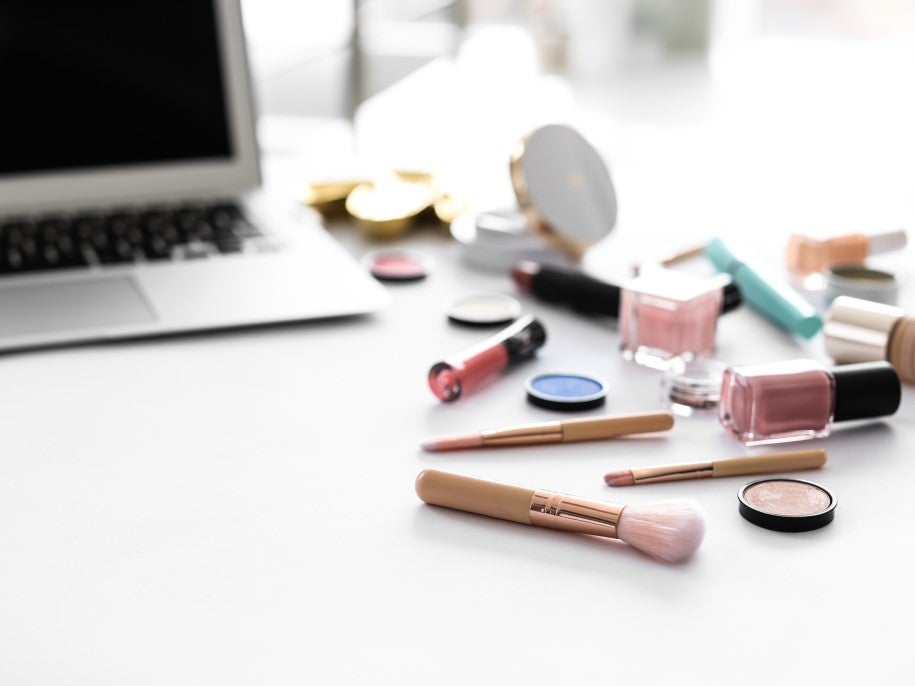 Across all cosmetics and toiletries categories, make-up is expected to grow the fastest in terms of global value across the next four years with a CAGR of 5.1% and clocking in at a global $63,691m by 2025. Make-up is a fast-moving industry and technology has and will continue to play a crucial part in pushing it forward.
During the pandemic, live launch events and online masterclasses were crucial in reaching audiences and consumers responded well to it. Brands such as Lancôme and Bobbi Brown even offered virtual try-ons. However, now that many consumers can tentatively re-enter the world of retail, brands are of course still incorporating online aspects into launches, with the newest example Valentino Beauty, a new US brand that is using a notable virtual launch strategy. TikTok has also recently made allowances for three-minute videos on the platform instead of one minute, which makes it easier to share beauty and cosmetics tutorials.
But who is best targeted with online masterclasses, live launch events and online content? This can be explored using GlobalData's 2021 Q1 survey data, using the question 'How appealing are online/video tutorials from industry experts when it comes to beauty and grooming products?'. The Central and South America region registers high interest, as do a number of Asian regions. Indonesia is able to claim the highest level of interest in online videos by industry experts, making this an ideal market to target with this type of content. Unsurprisingly, video tutorials appeal more to younger consumers, with 25- to 34-year-olds taking the top spot. This is driven by familiarity with technology and the online world.  Findings across income bands show that high-income consumers are more likely to find the concept appealing, with a third of them finding it very appealing. Online masterclasses may be especially useful for premium brands hoping to capture the attention and target high-income consumers.