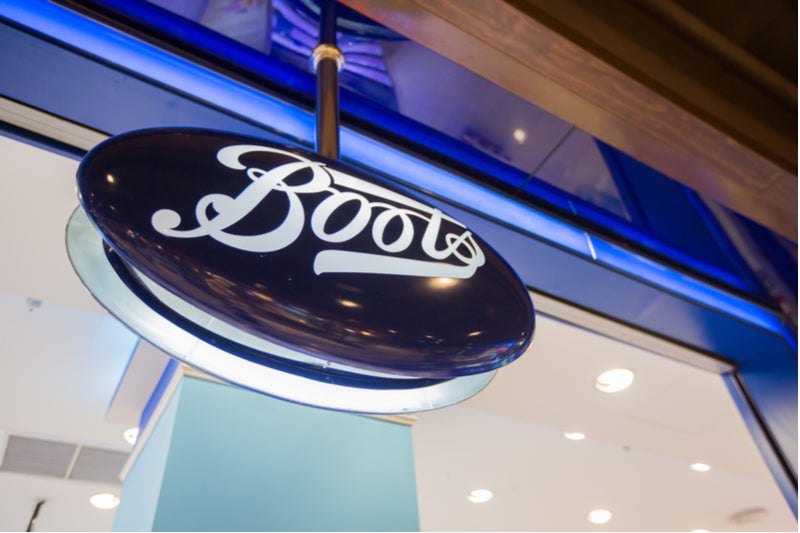 While Boots announced job cuts and a store review last month, Walgreens Boots Alliance downplayed its UK subsidiary's problems, referring to its falling sales in the last quarter as still "broadly maintaining market share", and yet its long-term problems are far more serious than it admits.
Boots performance 2019
Boots' share of the UK's health & beauty market is falling, but this is not a new phenomenon – it even predates the financial crisis and indeed the major impact of online retailing, though the rate of decline has accelerated in the last three years.
For all the talk of store closures and improving relevancy in beauty, which is, of course, necessary, Boots is fundamentally in the same mid-market predicament that has wrought so much damage to major multichannel retailers in other sectors such as food, fashion and department stores. More cautious shoppers are trading down to discount retailers, switching retailers when shopping online and when treating themselves to more expensive items, doing so in more upmarket retailers. Mid-market retailers are being constantly squeezed, and Boots, which is the market leader in UK health & beauty, has been facing similar pressures as the market leaders in both food (Tesco) and clothing (M&S).
Like Tesco and M&S it has actually been in this predicament for years, but unlike them, it has done little to address the issue until very recently, and now we have to wonder if Boots has left it too late to halt its market share decline.
As with clothing and food, price competitive retailers have made a big impact on health & beauty, and as with department stores the shift to online shopping has allowed new entrants to take share, along with Amazon of course. The most obvious parallel with the incumbent leaders in other sectors is falling stores standards, and the lack of investment at Boots' stores is becoming more noticeable.
While its stores look dated, so does its approach to pricing. A high number of products appear to be offered on the same regular multi-buy promotion throughout the year, making their regular shelf-edge price seem uncompetitive against the likes of Savers, Poundland and of course, Amazon. While Boots does have the most generous loyalty card scheme of any retailer, it has to build in the cost of point redemption somewhere.
Boots' promotion pricing strategy may have seemed relevant when the grocers were its main competitive concern, but the collective share of the Big 4 in health & beauty peaked in 2012, and since then Boots and the supermarkets have suffered at the hands of those that focus on low prices – Aldi, Amazon, Lidl, Poundland and Savers. For Boots shoppers, the promotions and loyalty points are welcome but are often not enough to counteract its high non-promotional prices, which suffer from competitive comparisons.
So what can we realistically expect CEO Seb James to do? Hopefully, he won't make an error as bad as the merger with Carphone Warehouse that he presided over when running Dixons. That deal was marketed to investors with the insultingly erroneous logic that it needed a smartphone contract seller to help it develop a position as a retailer of connected smart devices. In the end, it certainly helped Carphone Warehouse to protect itself from the might of the phone carriers which were increasing their direct sales channels, and who pulled the plug on Phones4u just months later. No strategic benefits ever came Dixons' way, something that obviously angered James's replacement, Alex Baldock, who expressed dismay at how the integration of the merger had been handled.
For Boots, a big blockbuster acquisition looks very unlikely, and so far, James has revealed plans to cut 20% of jobs at its head offices and conduct a review of its 2,485 store estate. Given the unlikelihood of a reversal of the UK's long-term decline in footfall, Boots must cut stores that become unprofitable, and while efficiencies can be made at head office, cost cuts rarely come without consequences. So far, multichannel retailers have not been able to cost-cut their way out of the mid-market squeeze, and underinvestment has simply narrowed the gap between how they and lower-priced retailers are regarded: the justification for premium positioning is eroded giving shoppers more incentive to trade down.
James has also announced the introduction of 20 new beauty brands, and a refurbishment of 24 beauty halls, which will help, but won't make a large enough impact, given the size of its store estate. James could consider introducing a lower price own-brand, as Waitrose did with its essentials range, to assure shoppers that it has toiletries at competitive EDLP prices while continuing to entice shoppers to increase basket size with additional premium products and treats. He may also be considering the creation of a value fascia (as Tesco has with its Jack's experiment), and convert some stores to a more discount offer, but this would cannibalise Boots' shoppers and hurt margins.
We think that James will need to be bold, as making minor strategic tweaks is unlikely to halt its market share decline. His success at Boots may well depend on his ability to persuade Walgreens Boots Alliance to back him with the investment needed to overhaul stores and pricing.