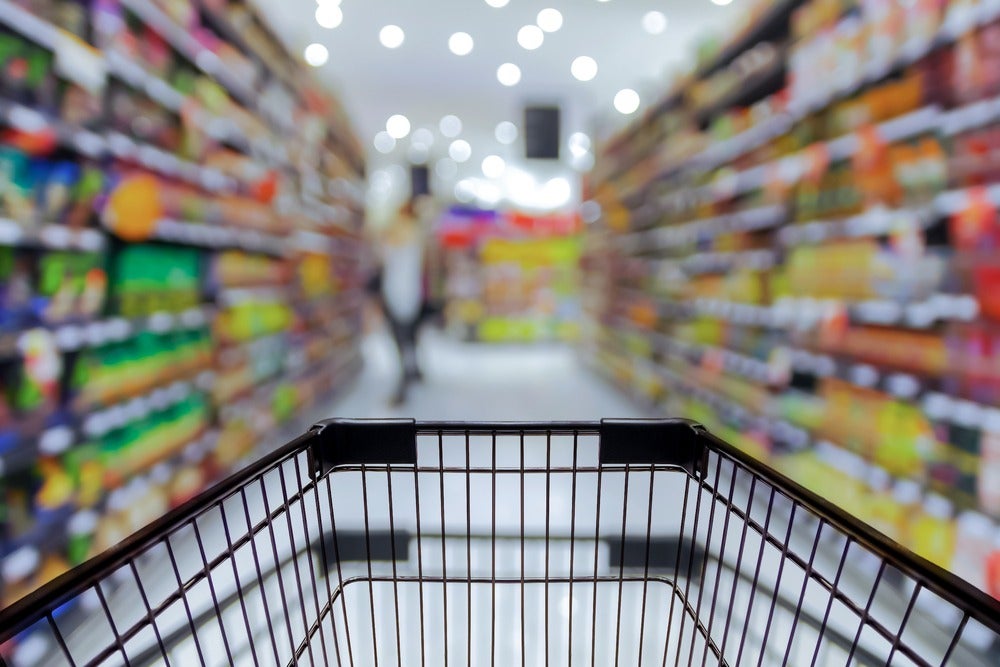 The rising likelihood of a no-deal Brexit has raised the spectre of food shortages, but where challenges lay ahead so do opportunities for retailers and the consumer.
Despite the continuing brouhaha surrounding Prime Minister Theresa May's Brexit deal, one thing is certain: if the UK leaves the EU on 29 March without an agreed exit strategy, there will be disruption at the country's ports.
Brexit food shortages
With much of the UK's food imports coming from the English channel, a no-deal Brexit has the potential to cause delays in the delivery of foods.
Most of the country's leading retailers are already stockpiling some long-life products, and domestic manufacturers are no doubt also building up the stocks in their warehouses.
Meanwhile, civil servants are beavering away to ensure the smoothest possible transition and are issuing reassuring messages that all is under control. However, these measures seem to have done little to calm the frenzy in some quarters.
Brexit food stockpiling
In a survey carried out by food and grocery research charity IGD in October 2018, 2% of shoppers in a survey of 1,700 people said that they were beginning to stockpile food.
The rejection of the deal negotiated by PM May and the ongoing uncertainty which has resulted will have boosted these numbers, and anxiety is likely to build as the countdown to Brexit-day continues.
Brexit Box pack
Camping products supplier Emergency Food Storage UK has adapted its standard range with the launch of its Brexit Box in December 2018. The pack contains freeze-dried and tinned meals and meat, as well as a water filter and a fire starter. A month on from its launch the company reported in mid-January that it had already sold more than 600 packs – at £295 ($380) each.
The police are clearly taking the issue of shortages seriously, having warned retailers to increase their security to deal with queues, if shortages occur, which could result in unrest and looting perhaps.
But the reality is that we are unlikely to starve – having survived a long blockade in World War II, a bit of red tape and paperwork at the border is unlikely to bring the country to its knees.
Challenges for consumers and retailers from Brexit
We may yet have to temporarily change our eating and shopping habits. Refrigerated warehouse space is now at almost full utilisation and there almost inevitably going to be some shortages of perishable foods. While it may be possible to bring in food from alternative sources beyond the EU – as was the case last year when poor harvests in southern Europe saw retailers switch to suppliers from further afield – these countries may not be able to fully bridge the gap.
Consumers may, therefore, find themselves forced to do without some products that they are accustomed to putting into their weekly shopping baskets. Yet even this may be no bad thing as it may open the door for consumers to try more exotic fruits and vegetables not traditionally part of the British diet.
Moreover, it may be a game-changer in the war on food waste, making families much more aware of the value of the food in their chiller boxes and may even create increased demand for allotments as people opt to have greater control over their food supplies in the longer term.