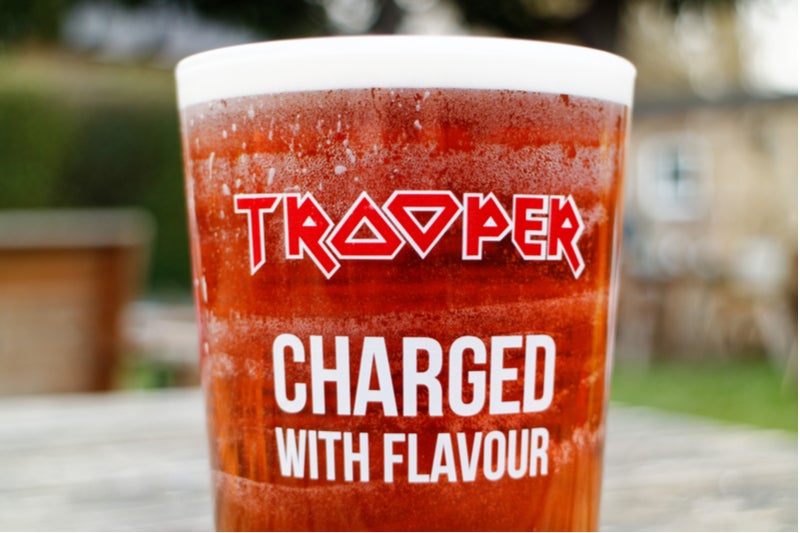 Celebrity booze is becoming big business. There has always been good money in an endorsement from a star, but recent years have seen direct ownership of brands by celebs growing rapidly. As the audience of these influencers grows via platforms such as Instagram and Twitter, brands associated with it will see a huge marketing advantage compared to traditional brands, and without the bulk of the marketing costs incurred by a traditional campaign.
Celebrity endorsed drinks
Iron Maiden was among the pioneers of direct ownership, with their "Trooper" ale being a success with both beer critics and drinkers alike, as well as having strong crossover appeal to Iron Maiden fans who were not previously ale drinkers. While relatively modest by the standards of later celebrity launches, the beer saw a significant boost in popularity due to the prominent use of the band's name and images.
The success of The Trooper alerted both brands and celebrities to a significant opportunity. This can clearly be seen in the influx which followed: Jay-Z bought Armand de Brignac, David Beckham became associated with Haig Whiskey, UFC star Connor McGregor launched Proper 12 Whisky, P-Diddy became a partner in Ciroc Vodka. The list is far too extensive to fully cover here and shows no sign of relenting; it was also recently announced that Sex and the City star Sara Jessica Parker plans to launch her own line of wines, an area Donald Trump has already explored with his range of Trump Wine.
However, one aspect to note on these launches is that the vast majority sit in the mass-luxury market segment. That is, not so mainstream that they're not Instagram fodder, but not so expensive as to be unattainable for the majority of consumers.
Product pricing is key
So does this mean that stars are worried their appeal only stretches to a certain budget? The answer is somewhat yes. While consumers are keen to experiment with new brands, and this is only strengthened when a global star such as David Beckham is involved, price sensitivity will increase past a certain point. Take a £40 blended whisky owned by a major star, this is going to attract attention and is affordable enough to stimulate impulse purchases, whilst a £160 Scotch whisky, on the other hand, is a very different proposition, with this price range being seen as something to work towards and to research pre-purchase.
Celebrity spirits have mass appeal, but newly launched brands must pick their price point carefully. Competition with established super premium brands is a tough proposition, and celebrity appeal will only take you so far. Mass-luxury is the key target for these celebrity brands, and the aspired to by all, affordable by most will only increase the Instagram-ready nature of these spirits.