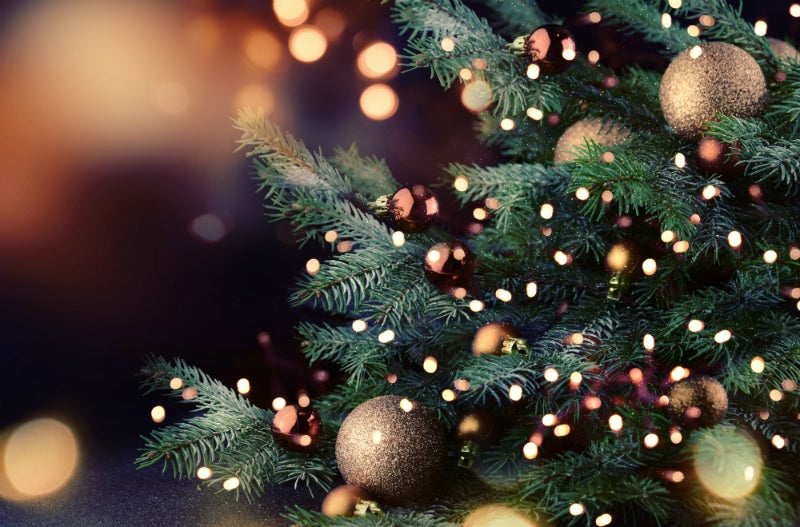 Almost two-thirds of Christmas shoppers say that sustainability had an impact on their festive spending signalling to retailers that they must act now to address growing consumer concerns around environmental sustainability.
64.3% of Christmas shoppers said that sustainability was more important to them over Christmas 2019 versus 2018. While the industry is changing, retailers need to do more to enable eco-conscious shoppers to make more sustainable choices, for instance, by reducing plastic content in their own ranges and sourcing materials locally where possible, as well as demanding that brands they stock do the same.
Christmas got a glitter-free makeover in 2019 due to greater awareness surrounding damage associated with plastic, as 57.6% of Christmas shoppers avoided purchasing cards and gift wrap items that contain glitter, according to GlobalData's UK Christmas 2019 report.
Supermarket chains are the leaders in reducing glitter use without taking the shine off Christmas. Marks & Spencer made the boldest move, removing glitter from its entire Christmas range – a change that should have been better communicated to attract eco-conscious shoppers.
Tesco switched to plastic-free biodegradable glitter for its own range of trees, plants and flowers, as well as removing glitter from its own brand wrapping paper, gift tags and single cards.
John Lewis & Partners and Waitrose & Partners reduced the glitter on their own brand wrapping paper, gift bags, tags and advent calendars by two-thirds. All of it will be glitter-free or use an eco-friendly alternative next year.
Other retailers must keep up with the supermarket actions as shopper expectations surrounding glitter and single-use plastics change. Discount shops may struggle as plastic-free glitter is likely to be more expensive than its traditional form.
61.1% of Christmas shoppers said that they avoided purchasing plastic Christmas items, although this is arguably tricky to do as the majority of decorations, crackers and wrapping paper include some form of plastic.
The percentage of Christmas shoppers purchasing crackers and Christmas wrapping and cards fell by 6.4ppts and 7.0ppts respectively compared with 2018 as increased awareness of the plastic environmental impact influenced consumer shopping habits.
Toys are also a significant contributor to Christmas' plastic footprint. Although plastic toys are still the norm and hugely popular, retailers should focus on other materials such as wood or recycled plastic. 32.0% of toy shoppers bought fewer plastic toys for Christmas 2019, and 17.3% actively searched for non-plastic alternative toys.
In terms of sustainability, the focus of Christmas 2019 was predominantly on plastic, and this is likely to continue into 2020 as more retailers make further commitments to reducing single-use plastic in their Christmas range.
The most pressing environmental issue seems to be greenhouse gas emissions. 2020 may be the year that retailers take meaningful action towards circularity and carbon neutrality, with consumers being more mindful of buying more and increasingly opting for experience gifts instead.