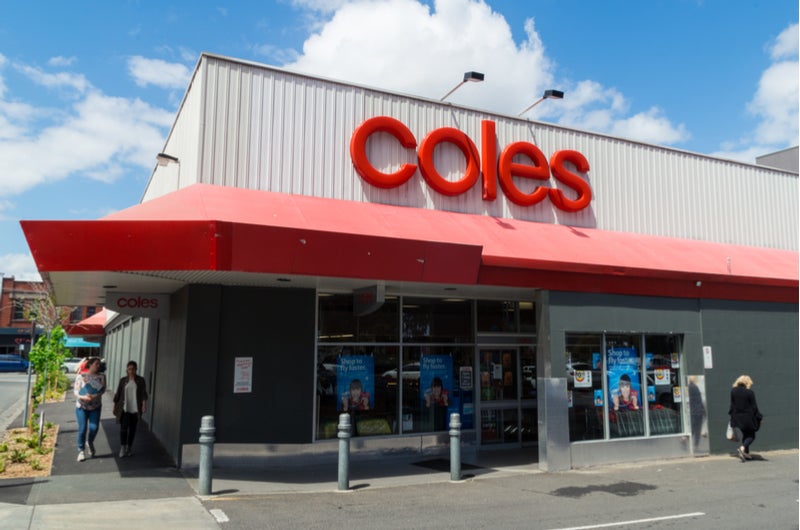 Coles Supermarket has launched a new range of health foods that makes nutritious options more accessible to Australians.
Ingredients such as organic black rice noodles, tiger nut flour and premium stabilised wheatgerm sound as though they belong in a premium health food store, or on the menu of a high-end organic restaurant. However, they now form part of a 28-product 'Wellness Road' line-up launched by Coles. The major Australian grocery retailer said it introduced the line in order to give health-conscious Australians a more affordable range of nutritionally conscious products.
Coles Wellness Road
The launch is an important one from a branding perspective: Coles main rival Woolworths already owns the "fresh" space, having effectively positioned itself as 'The Fresh Food People' since the 1980s. By branching out into health foods, Coles is carving out its own health-aligned positioning and telling shoppers it is striving to help Australians improve their diets and live healthier lives.
The range even has the potential to draw new shoppers to the store. According to GlobalData's 2018 Q3 Consumer Survey, 42% of Australians say the "availability of healthy and nutritious products" is one of the most influential factors in deciding where to do their grocery shopping. While this still lags behind the influence of low prices (77%), high-quality fresh produce (68%), and proximity to home or work (68%), it nonetheless gives health-attentive shoppers one more reason to continue shopping at Coles.
Upon closer inspection, however, it is evident that Wellness Road is not simply about making highly sought-after health food more accessible. The inclusion of products such as "nutritional yeast flakes" and "textured vegetable protein" illustrates that the range is not simply targeting everyday Australians looking to make healthier choices. In fact, it is arguably geared more towards the "healthy foodie" segment that would otherwise be shopping at an upscale natural grocer.
Ultimately, however, by tapping into the needs of both aspiring and dedicated healthy eaters, Coles is effectively positioning itself as a more convenient and accessible health food destination.